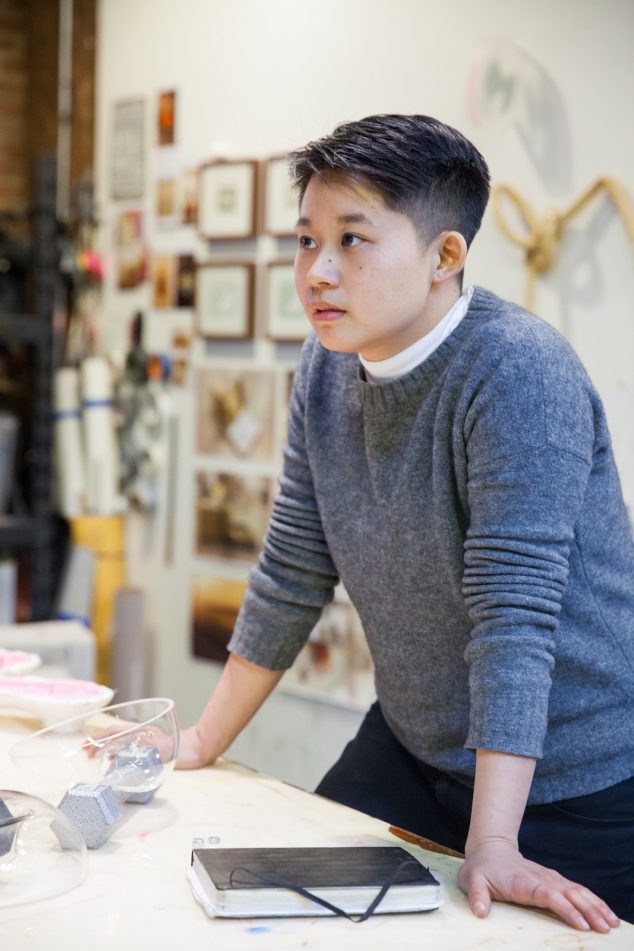 About
By navigating intersections of identities, Jes Fan's work embodies the pliable space between binary categories. Fan uses materiality to understand otherness, as it relates to identity politics including gender, race, and labor.
As a Van Lier Fellow at MAD, Fan will be casting a 150-pound barbell into silicone and aqua resin, which will eventually be embedded into a glass sphere. Fan will also be working on a new project pushing the boundaries of a glass technique previously employed in the piece WHATNOTS. In this project, Fan will work with public-access glass studios in Brooklyn and New Jersey, and will engage with visitors about the process of mold-making and glassmaking techniques.
Fan is born in Canada and raised in Hong Kong. They have received a BFA from Rhode Island School of Design, and have exhibited in the US and internationally. Fan currently resides in Brooklyn. For more information, please visit www.jesfan.com.