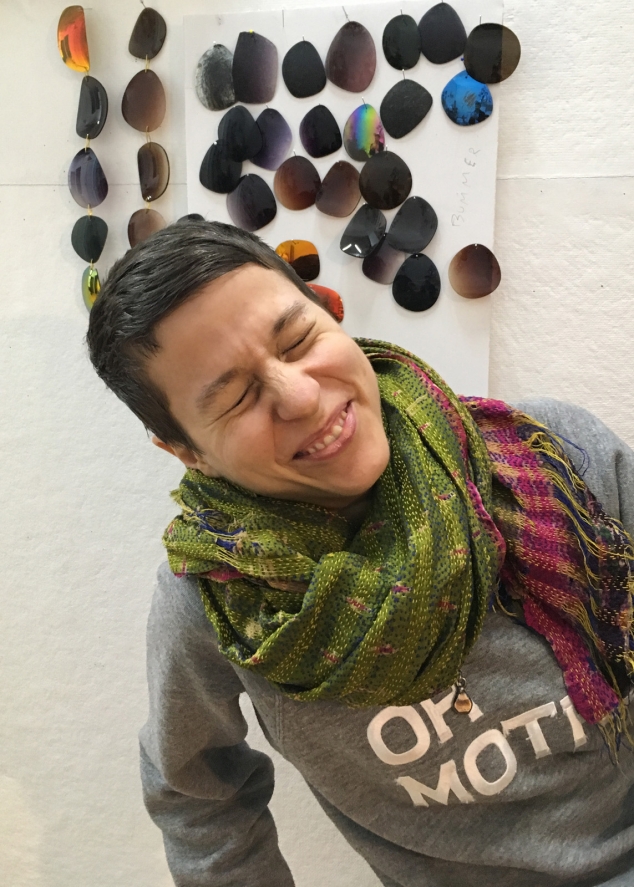 Jamie Boyle
click image to enlarge
feeling/thinking

click image to enlarge

I am sitting in a room in the place of another.

click image to enlarge

this time together

click image to enlarge

What a Life What a Life (with Meg Shevenock)

click image to enlarge

oh mother

click image to enlarge

rite

click image to enlarge
About
Jamie Boyle employs textile processes, archival impulses, and a bricoleur's aesthetic to create sculptures, installations, performances, and weavings. Boyle scrutinizes ordinary discards—a pop song's lyrics, the movement of hands as they tie shoelaces, a bit of beautiful garbage—and wonders what it means to be a body among these phenomena. Boyle has grown increasingly committed to handweaving processes, driven by the physicality and proximity to the elemental nature of cloth, so ubiquitous and essential to daily human experience, and inspired by the body, ever present through the histories and encoded associations—warmth, domesticity, language, symbol, mourning, prayer—of the form.
At MAD, Jamie will continue to research weaving processes and cloth structures, particularly focusing on the ikat technique of resist-dyeing yarn into pattern before weaving. Correlating text and textile—and thinking about how cloth and words seem to become us, so cloaked our bodies are in both—her work in the studio will consider conversation and communication and the disintegration, or development, of these into pattern as a basis for creating weavings. Additionally, she has grown increasingly interested in how the sense of touch figures into the experience of the work and will explore this throughout her time in the studio.
For more information, visit www.jamieboyleandfriends.com.