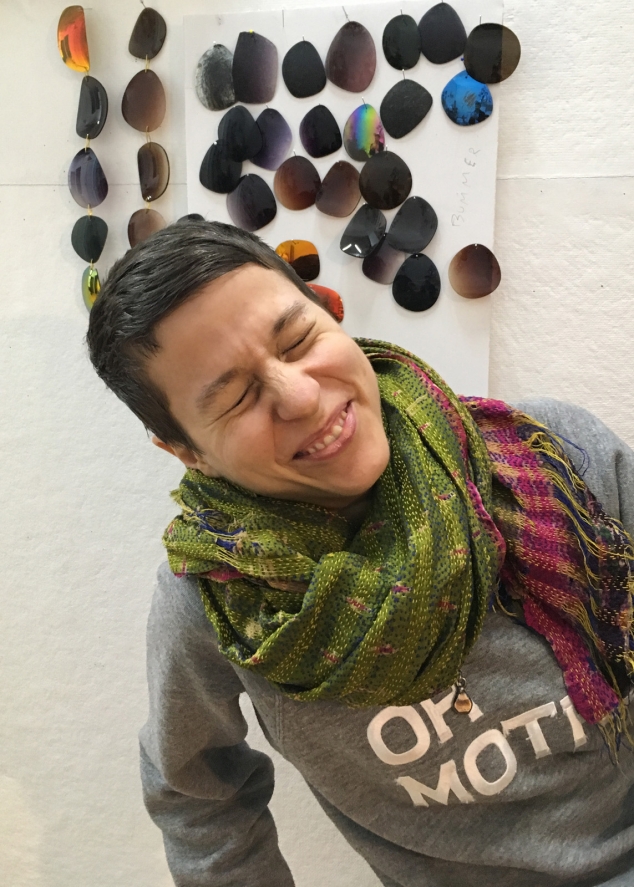 Jamie Boyle
click image to enlarge
feeling/thinking

click image to enlarge

I am sitting in a room in the place of another.

click image to enlarge

this time together

click image to enlarge

What a Life What a Life (with Meg Shevenock)

click image to enlarge

oh mother

click image to enlarge

rite

click image to enlarge
About
Jamie Boyle employs textile processes, archival impulses, and a bricoleur's aesthetic to create sculptures, installations, performances, and weavings. Boyle scrutinizes ordinary discards—a pop song's lyrics, the movement of hands as they tie shoelaces, a bit of beautiful garbage—and wonders what it means to be a body among these phenomena. Boyle has grown increasingly committed to handweaving processes, driven by the physicality and proximity to the elemental nature of cloth, so ubiquitous and essential to daily human experience, and inspired by the body, ever present through the histories and encoded associations—warmth, domesticity, language, symbol, mourning, prayer—of the form.
At MAD, Boyle will develop and create a text-based double ikat weaving that explores and utilizes the reversibility of the resist-dyed cloth. The words and phrases that comprise this weaving will employ letters that are legible both forward and backward. Through folding, draping, or simply reversing the cloth, Boyle will bring different phrases into conversation with each other. Alongside the weaving, the artist will develop the installation mechanism or performance that activates this cloth, enabling its multiple readings.  
For more information, visit www.jamieboyleandfriends.com.