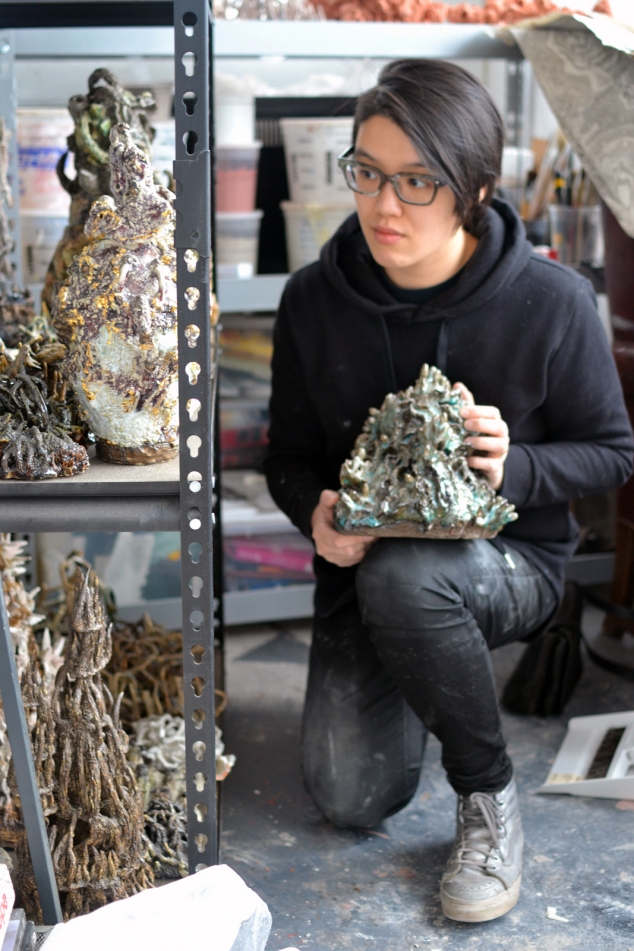 Heidi Lau
click image to enlarge
Heidi Lau

click image to enlarge

Heidi Lau

click image to enlarge

Heidi Lau

click image to enlarge

Heidi Lau

click image to enlarge

Heidi Lau

click image to enlarge

Heidi Lau

click image to enlarge
About
Reconfiguring fragmented personal and collective memories, Heidi Lau makes collections of symbolic artifacts and zoomorphic ruins as materializations of the archaic and the invisible, taking inspiration from colonial architecture and tenement houses in Macau that have mostly been demolished or gentrified beyond recognition. In the process, she continuously reenacts the nonlinearity and materiality of the past, molding a tactile connection to the disappearing, impossible identity of home.
While in residence at MAD, Lau will be hand-building ceramic sculptures and experimenting with the Suminagashi marbling process, which has an ancient history in hydromancy, to create ghost-like circular ink marks on the surface of her pieces.
Lau grew up in Macau, under Portuguese colonial and later Chinese rule. She currently lives and works in New York. The recipient of a BS in Studio Art from New York University, she has received numerous awards and exhibited extensively. For more information, please visit: heidilau.org.