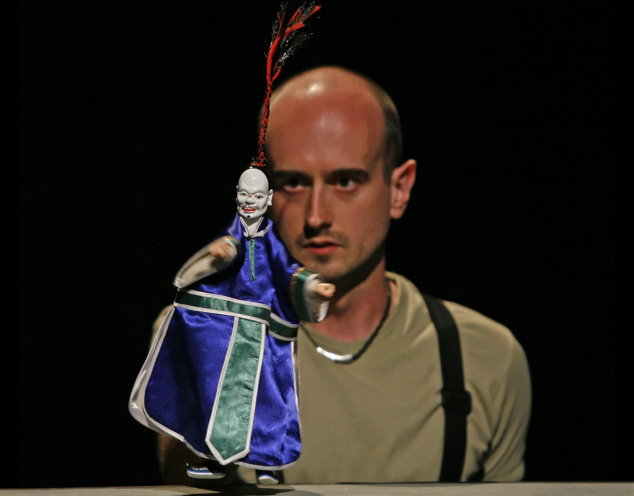 About
Fergus J Walsh is a puppet designer, builder, and performer currently working in New York City. He creates puppets from many materials, matching the material to the requirements of each particular project—for example, birds from paper and reed, a police dog from an old bicycle, and lizard-like creatures from silicone rubber.
While in the Artist Studios, Walsh sculpted, molded, and cast creatures for his web series www.hybrazal.com. His sculpture work is given kinetic life in the form of puppets and masks that have been seen in The King and I at Lincoln Center, On the Town on Broadway, and the New York Spectacular at Radio City Music Hall.
Walsh has an MFA in Puppetry from the University of Connecticut and a BA in Psychology from Trinity College Dublin. His work has been supported by national and international foundations, arts councils, awards, and guilds. For more information please visit his website: www.fergusjwalsh.com.