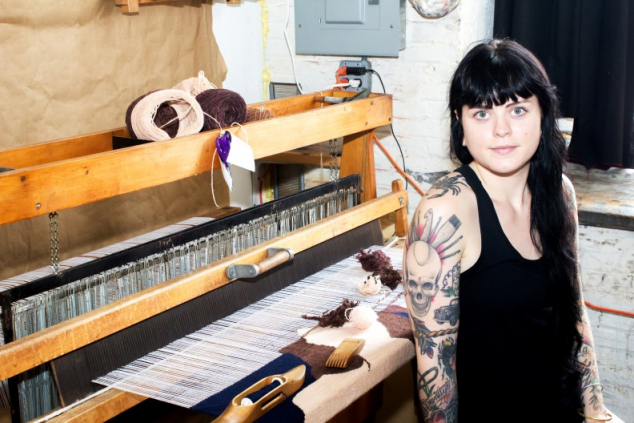 Erin M. Riley
click image to enlarge
Erin M. Riley

click image to enlarge

Erin M. Riley

click image to enlarge

Erin M. Riley

click image to enlarge
About
Erin M. Riley is a tapestry weaver using wool yarn that she hand dyes, manipulates, and deconstructs.  She weaves images of young women in states of undress or exposure, personal objects and various landscapes relating to destruction and death.  She is drawn to images that represent sexuality and intimate events, using both her own images and images of other women that relate to her personal experiences.
Within the Artist Studios, she is working on a small loom, weaving tapestry pieces in panels using found imagery of car crashes and detritus.  Beginning with simple line drawings, her weavings take on a painterly appearance where nothing is precise.
Riley received her BFA from Massachusetts College of Art and Design and her MFA from Tyler School of Art.  She has participated in several artist residences and artist lectures, and exhibits her work nationally.  For more information on Riley, visit her website: www.erinmriley.com.