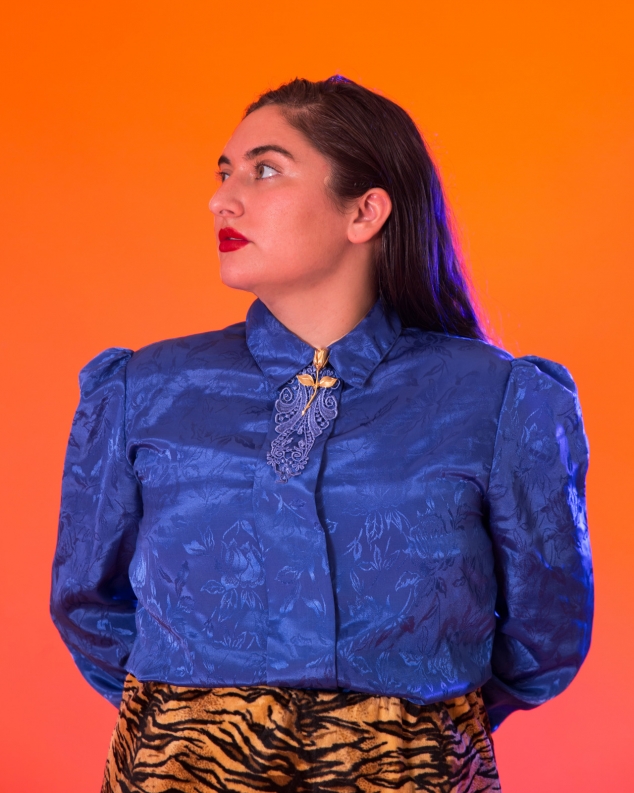 About
Emily Oliveira's work uses traditionally domestic textile and decorative materials, scrambling the imagery to explore and perform queer, utopian futurity. Her sculptures and installations evoke the sublimated and redirected emotional and intellectual energy of Latinx women and femmes, and the visual culture that springs from that marginalization. Her performance work explores themes of feminine labor, interlaced with recurring narratives surrounding race, class, and gender in American music and popular culture. 
At MAD, Oliveira will create a series of hand-embroidered, sequined banners, evoking Latin American and Catholic devotional textiles, to examine the labor of grief and the language of queer grieving on both personal and political scales. She will use this painstaking medium, primarily associated with the hetero-domestic feminine sphere, to publicly explore mourning-as-labor.
Oliveira earned a BFA from Rhode Island School of Design and studied performance at Brown University.