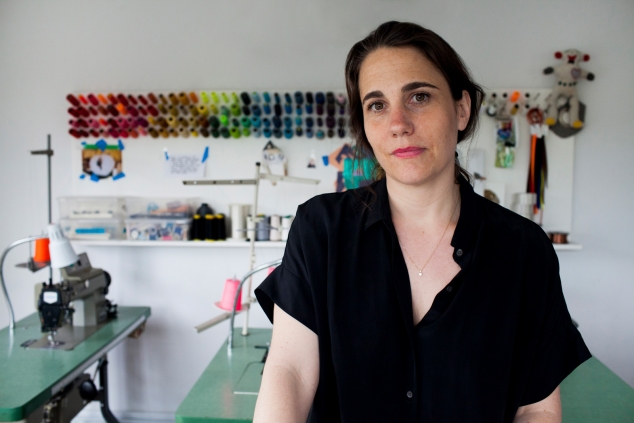 About
In her artistic practice, textile designer Elodie Blanchard makes use of the textile waste that inevitably accumulates during the process of designing fabric and creating fiber installations. For her series "Growing Out of Scraps," she constructs playful "tree" sculptures out of Poly-Fil, metal rods, concrete, and fabric, and sews embroidered textile scraps to create large collage wall hangings inspired by fauna or flora. Taken together, these elements create an enchanted landscape of nonsense, an alternative universe made of all the stuff not needed in our society of overconsumption. Blanchard's interest lies in spotting discarded objects and transforming them into something whole and beautiful. 
At MAD, she will expand her "Growing Out of Scraps" project, creating a wonderland in which her tree sculptures and wall hangings coexist. The landscape will incorporate costumes and masks, drawing on her roots in fashion and performance art.
For more information, please visit: www.elodieblanchard.com.