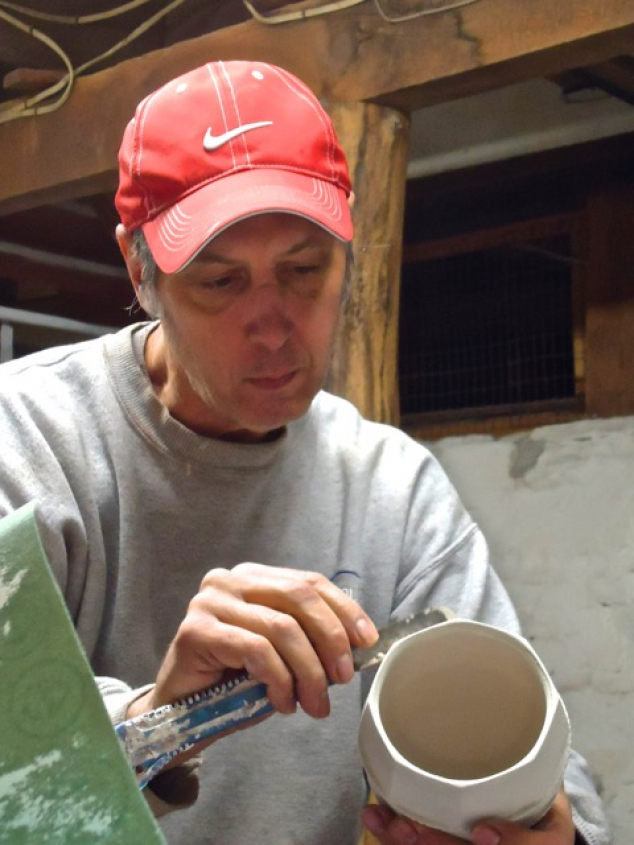 About
For Doug Navarra, pottery tradition is based on what is being represented now symbolically, in what can be called "an eternal present," which is a matter of preserving what the form was and forever shall be.
Navarra's time at MAD involved demonstrating on the potter's wheel, and he tried to make this interactive with the audience, at times challenging skeptics who thought it looked easy. This prompted discussions about different clays, firing temperatures, types of kilns, and firing atmospheres. Kids liked to touch and squeeze the wet clay, and Navarra was very moved by the opportunity to share his insights with young students.
Navarra received an MFA from the University of Minnesota, Minneapolis, and a BFA from the Tyler School of Art at Temple University. He has been the recipient of several prestigious awards and fellowships.