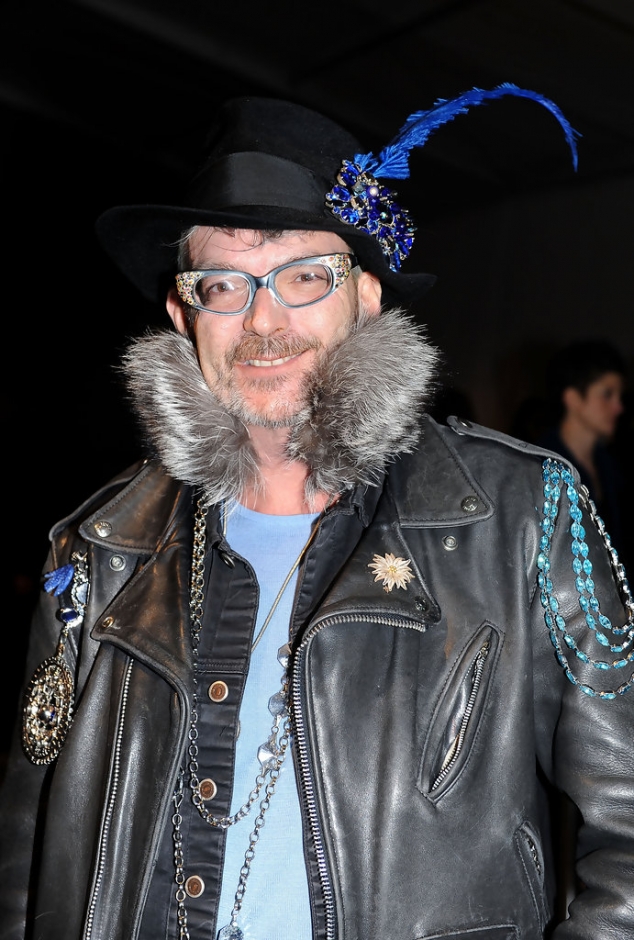 Artist David Mandel
Artist David Mandel
click image to enlarge
Headpiece & Neckpiece, made of Swarovski Fancy Stones & Beads, Brass, Copper electroplated in imitation Rhodium. Photo: Ves Pitts

Headpiece & Neckpiece, made of Swarovski Fancy Stones & Beads, Brass, Copper electroplated...

click image to enlarge
About
For over 20 years, David Mandel has been creating unique jewelry, objects and theatrical pieces for the theatre & live events. His work is highly collectible and is in honored to be included in some the finest collections worldwide. His work will be part of MAD's upcoming exhibition Fashion Jewlery: The Collection of Barbara Berger. From the beginning, his work has received global editorial coverage and is included in over a dozen books about jewelry. His pieces will be included in "World Jewelry Facets"- 2013; a travelling multi- media presentation created by Swarovski Elements. He also has won multiple awards (first & second place) 2008, 2009 in the Swarovski - "Be Naturally Inspired" Design Contest.
"Being involved as a designer/partner with Swarovski has been extremely rewarding," says Mandel. Larger-than-life pieces were part the "Victoria's Secret Fashion Show- 2012." He has also been involved in a number of group shows, such as "T-20" at The Christopher Henry Gallery, NYC "Diamonds are a Boy's Best Friend" at the Casa Frela Gallery NYC, and the Iris Apfel exhibition at the Peabody Museum in Massachusetts. He apprenticed with one of the leading costume jewelers in New York, Larry Vrba and studied at "Studio Jewelers" in NYC, in addition to being a fashion school drop-out. Additional training came from the Art Students League for 5 years. Mandel also received a Revson Grant. He has collaborated with other designers and his work has appeared in many runway shows during NY Fashion Week. He sells his designs in boutiques in Europe & Australia, in addition to accepting private commissions.  He has also designed for "The Show Must Go On!' and numerous private labels.
"My work is about making the seemingly impossible - POSSIBLE. All that sparkles, shines, refracts and has its own unique beauty, as well as that which has strength, durability and that has its own mysterious origin are part of the building blocks of my work. As the world demonstrates and hopefully teaches us, life is a journey complete with moments of joy and happiness, incredible challenges, hardships and deep darkness. The whimsical and ironic pieces that I create are meant as an observation to bring a sense of wonder, beauty and a break from the difficulties we all experience. There is no fear here, just a statement of what is able to enhance and list the viewer's spirit. The movement in my work, physically kinetic or implied, is symbolic of life - always moving. I think of myself as a crystal, multi-faceted with the vitality of life, full of angles, refractions and contradictions. Expect the unexpected from me."