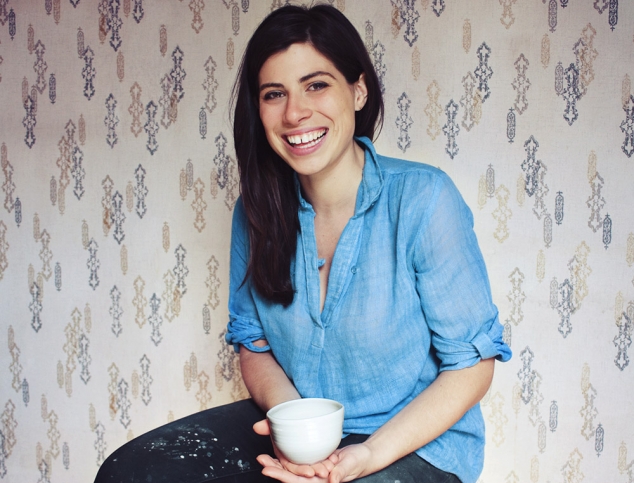 Ceramist Clair Catillaz
Ceramist Clair Catillaz
click image to enlarge
Egg Bowl, wheel thrown and sculpted porcelain, 2011.

Egg Bowl, wheel thrown and sculpted porcelain, 2011.

click image to enlarge

Bartlett Teapot, wheel thrown and altered stoneware, 2011.

Bartlett Teapot, wheel thrown and altered stoneware, 2011.

click image to enlarge
About
Clair Catillaz is the designer behind CLAM LAB, a line of tactile, form-focused ceramic vessels. Conceived primarily on a manual kick-wheel in her Brooklyn studio, each piece is constructed by hand with the intention of utility, balance, and versatility.
With a rich but non-institutional background in ceramics, Catillaz's work is equally grounded in a manual, process-oriented studio experience and the object-driven focus of product design.
CLAM LAB can be found on restaurant and kitchen tables worldwide, and has been recognized in a range of media outlets including: FastCompany, Inc, Wilder Quarterly, Remodelista, and NY Magazine.
www.CLAMLAB.com