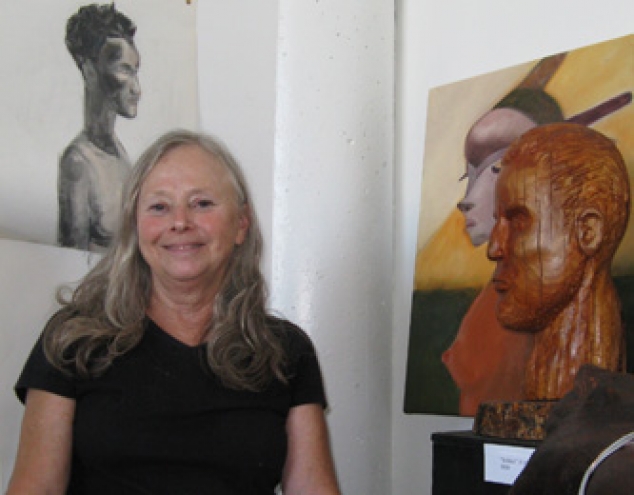 Carolyn Ard
click image to enlarge
Sniffles On a Log

Sniffles On a Log, 2009, paper, clay and wire

click image to enlarge

Worn-Out Lady

Worn-Out Lady, 2010, carved wood

click image to enlarge
About
For Open Studios, Carolyn Ard will be mixing media: carving wood and modeling with paper clay.  Paper clay is made from paper pulp, cellulose paste, and sawdust mixed to the consistency of soft clay. Her process will utilize both additive and subtractive methods of sculpting. This artistic process suggests the mixing of cultures in our society.
Carolyn has exhibited her sculptures in juried shows, galleries, universities and museums in Indiana, Chicago, and New York City. She has been honored for her teaching of art to elementary school children and children with special needs. She is a graduate of Indiana University. Carolyn came from the Midwest, but in 2001 moved from Indiana to New York City.  She maintains a studio in Long Island City, Queens.
Carolyn is interested in the inside and outside of living things. All people, like the materials she uses, experience the stresses of time and place. Carolyn explores the world through signs of its past. She wants to create images that reveal history, even though that history may be an inventive one. 
To view more work please visit www.carolynard.com