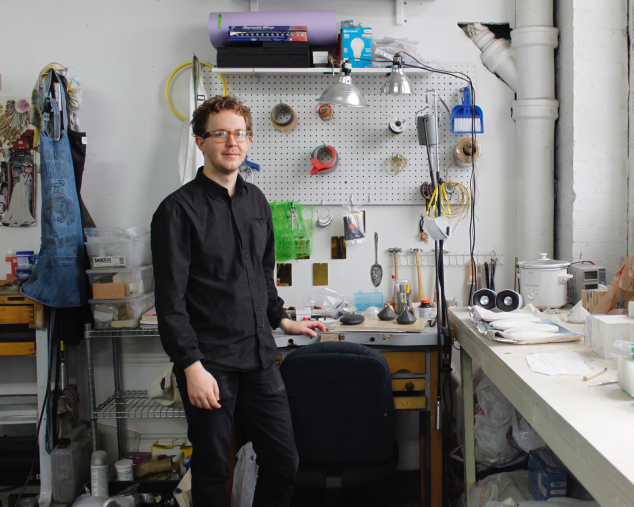 Brice Garrett
click image to enlarge
About
Brice Garrett is a multimedia artist and jeweler drawn to the way in which jewelry and objects can embody both the intimate and the social. Through the use of various materials and techniques, his practice aims to stimulate dialogues between the object, material, viewer, and wearer.
While in residence at MAD, Garrett developed a new series of casted objects using mold-making and slip-casting techniques. In working with the object of the mold, the series investigated the relationships and ideologies of production processes, labor methods, and work culture. Garrett invited the audience to help with the process of slip casting.
Garrett received an MFA from Konstfack University College of Arts, Crafts and Design in Stockholm, Sweden, and a BA from San Diego State University. His work has been exhibited internationally and can be seen in several well-known jewelry and design publications. For more information please visit his website: www.bricegarrett.com.