Artslab
Select Fridays, 4–6 pm
FREE! Spots are limited; RSVP required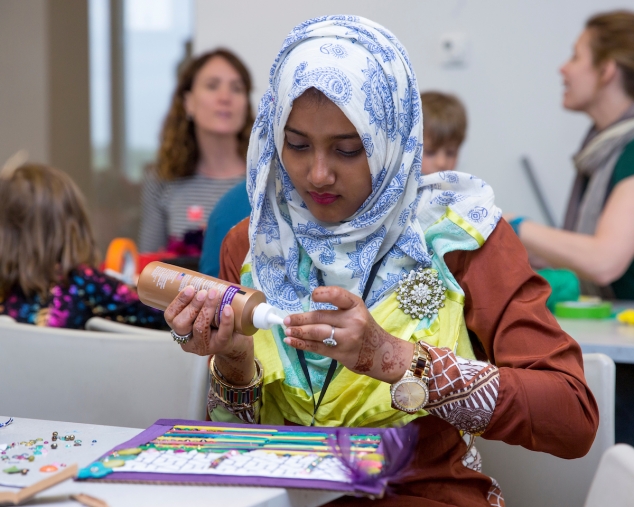 Artslab
click image to enlarge
Andrew Bearnot

click image to enlarge

Aqeel Malcolm

click image to enlarge

Camille Hoffman

click image to enlarge

Emiko Shinozaki

click image to enlarge

Lexy Ho Tai

click image to enlarge

Xin Liu

click image to enlarge
Artslab is a new initiative for teens, created by teens in MAD's Artslife Internship Program. Artslab connects an alum of MAD's Artist Studios Residency Program with a group of New York City teens. Admission is free and granted on a first-come, first-served basis. 
Have questions? Email us at teens@madmuseum.org.

Friday, December 14, 2018
Join artist Nirvana Santos for an introduction to life casting. Participants will work in pairs to make a mold of their own hands using the nontoxic alginate method.

Join artist Lily Moebes for a non-traditional multimedia workshop exploring expressions, postures, and gestures as eloquent communicative tools through mask-making and figure drawing.