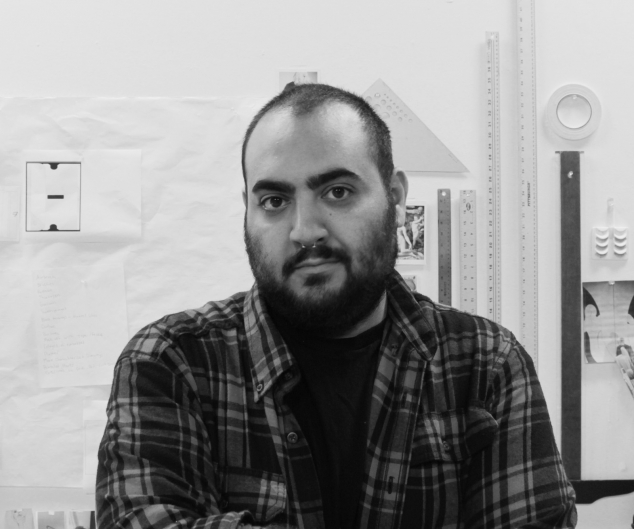 Anthony Iacono
click image to enlarge
Anthony Iacono

click image to enlarge

Anthony Iacono

click image to enlarge

Anthony Iacono

click image to enlarge

Anthony Iacono

click image to enlarge

Anthony Iacono

click image to enlarge

Anthony Iacono

click image to enlarge
About
Anthony Iacono's painted collages depict anonymous queer bodies with quotidian objects recontextualized into perverse and fetishistic scenarios. An alumnus of the Skowhegan School of Painting and Sculpture, he earned a BFA from the School of Visual Arts and an MFA from Virginia Commonwealth University. Iacono received MICA's Toby Devan Lewis Fellowship in 2017 and was a 2018 resident artist at LMCC Workspace. He has had solo exhibitions at PPOW Gallery and participated in group shows at Jack Hanley Gallery, 106 Green, and Rockaway Topless. His most recent solo exhibition opened in the fall of 2018 at Marinaro Gallery, New York.
At MAD, Iacono will work on a series focused on the queer body depicted through the collaging of cut and painted paper. He will also begin developing a new body of frottage works using found and made rubbing plates with collaged papers and chalk.
For more information, visit www.anthonyiacono.com.