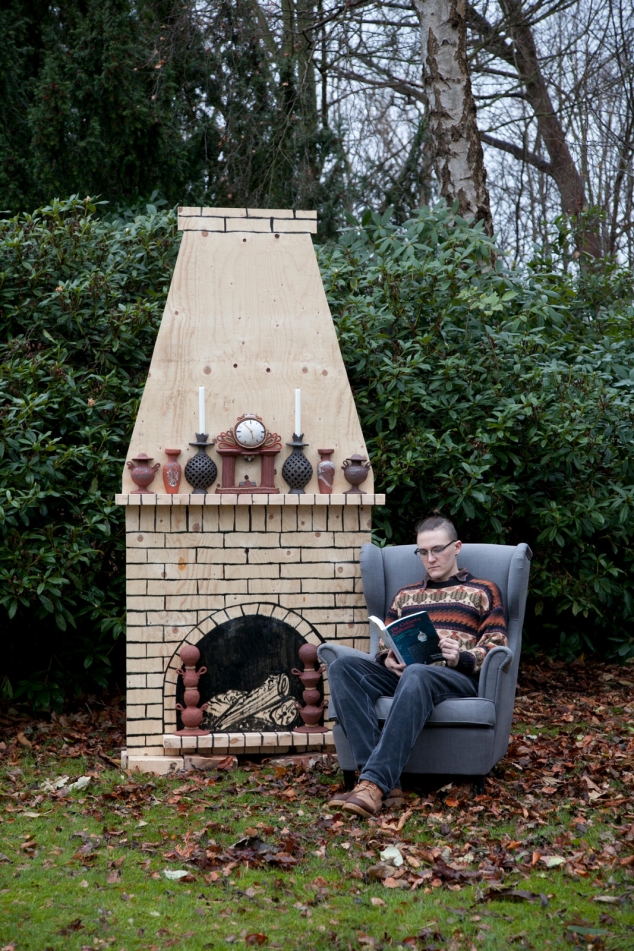 Adam Ledford
click image to enlarge
Adam Ledford

click image to enlarge

Adam Ledford

click image to enlarge

Adam Ledford

click image to enlarge

Adam Ledford

click image to enlarge

Adam Ledford

click image to enlarge

Adam Ledford

click image to enlarge
About
Adam Ledford creates installations that explore the narrative power of objects. Research into decorative arts is essential to his practice, whether this means examining museum collections or rummaging through thrift shops. Ledford is fascinated by the ways we project personal identity through our possessions and the public performance of domestic space.
At MAD, Ledford will make flat-backed ceramic portraits of nineteenth-century household objects to re-create a parlor in a Victorian row home. Using objects drawn from regional museum collections, historical style guides, and local production centers, he hopes to create an echo of the room's former inhabitants through reflections of their material culture.
Ledford studied at Tyler School of Art and continues to live and teach community arts in Philadelphia. He has been an artist-in-residence both internationally and nationally. For more information please visit: www.adamledford.com.