Roger Brown
Virtual Still Lifes
May 2–Sep 15, 2019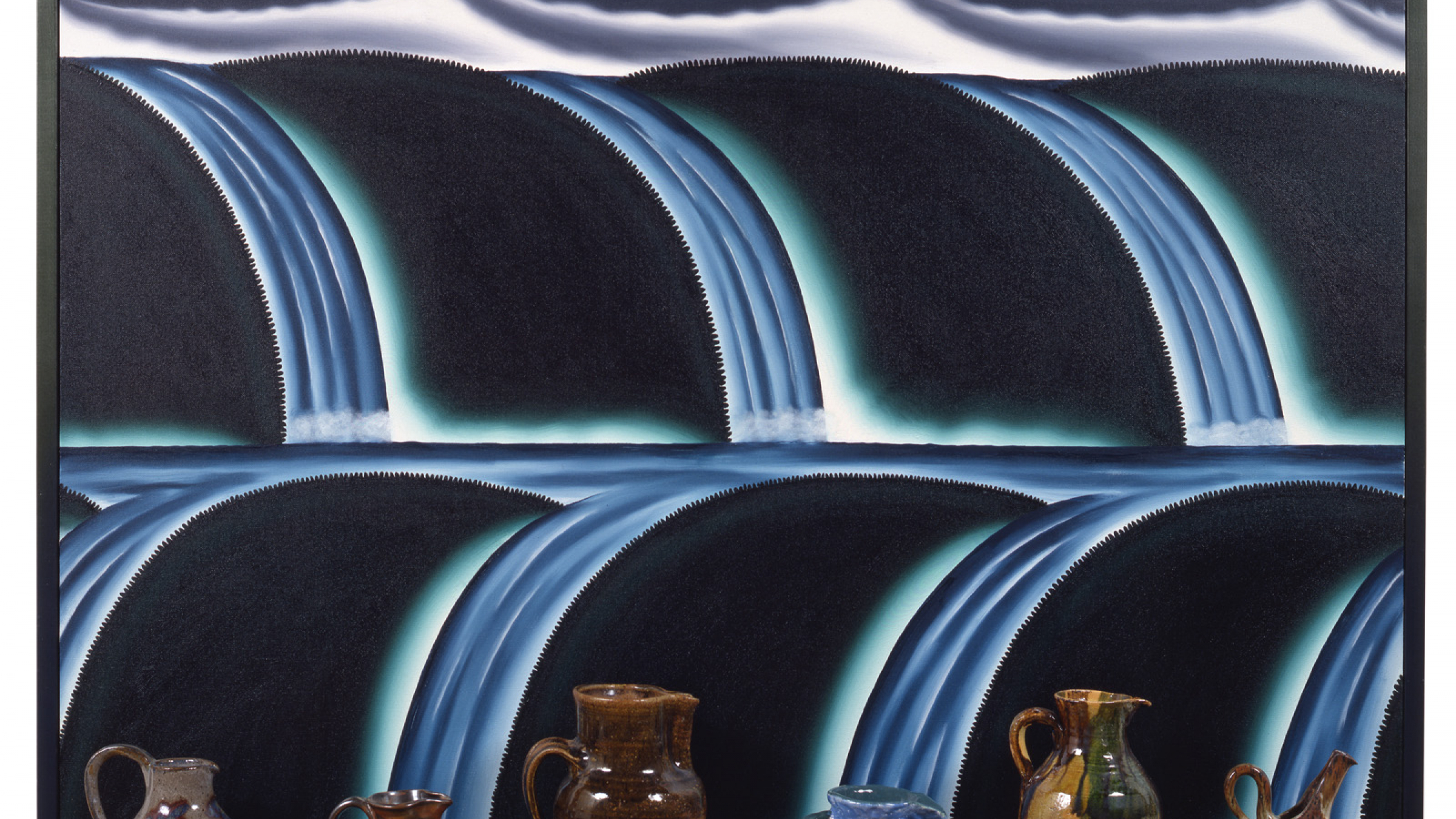 Roger Brown: Virtual Still Lifes brings together, for the first time, a vast grouping of the artist's "Virtual Still Life" paintings (1995–97) made near the end of his career. By positioning these works alongside others that highlight their development, including early paintings demonstrating his interest in the stage and installations conveying the centrality of collecting to his practice, the exhibition lays out Brown's process through the objects he collected and the spaces he created for and with them. This will mark the first New York solo museum show devoted to Brown, arguably one of the most significant artists to emerge from Chicago in the twentieth century.
Known for his atmospheric paintings of architecture, landscapes, and simplified social dramas, Roger Brown (1941–1997) stylized an American "ambiance" influenced by the visual language of postwar advertising and film noir. His practice investigated the tension between illusionistic and "real" space, aestheticizing the national mood as one of artificiality and theatricality. Brown's work is remarkable in its capacity to provide a sly, compact critique of American politics and society through the stunning use of color, rhythmic pattern, and compressed perspective. His vision of reality emerges as particularly compelling today, given the elevated tension between the virtual and the real brought on by the popular use of digital space as a site for socializing and self-mythologizing.
Throughout his life, Brown was a voracious collector; he amassed hundreds of thrift store and yard sale finds, from vernacular ceramics and kitsch objects to exceptional works of folk and visionary art, which he meticulously arranged and displayed in his studio and homes. His virtual still-life paintings eventually became a studio expression of his collecting and curating of found objects, moving from the tableaux he created in his surroundings to discrete works of art that married his passion for collecting with his groundbreaking approach to painting. To create the twenty-seven works in the "Virtual Still Life" series, Brown selected from nearly five hundred objects, primarily ceramic, and curated distinct arrangements on display shelves that extended from the frames of his moody land and skyscapes. In these "virtual" still lifes, the concrete and the pictorial blur to enshrine and celebrate real experience.
In addition to examples from this last, important series, Roger Brown: Virtual Still Lifes presents early paintings that set the stage for the artist's dramatic landscapes made midcareer; painted objects that unite his collecting with his studio work; and curated arrangements from his live-work homes in La Conchita, California, and Chicago, Illinois. As such, it examines how collecting practices and theatrical concepts permeated and shaped Brown's artistic process, culminating in the "Virtual Still Life" series.
The exhibition and its accompanying publication are produced in partnership with the School of the Art Institute of Chicago.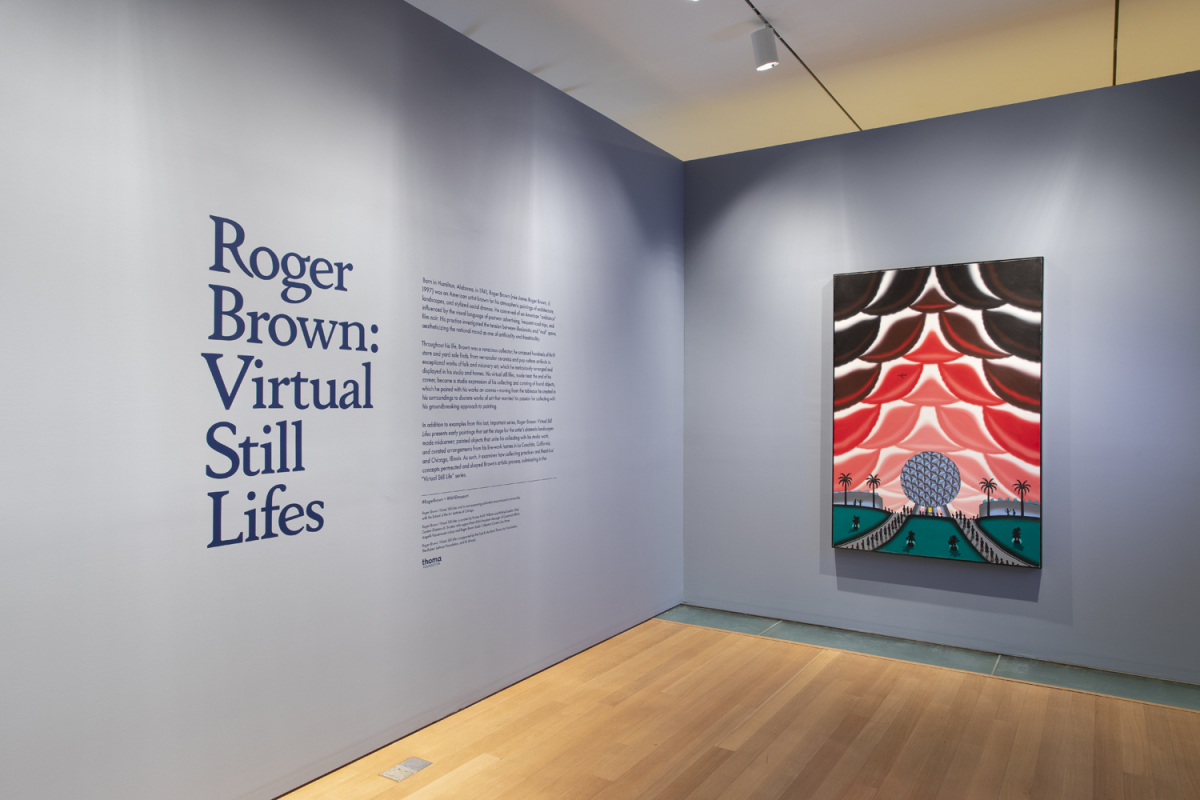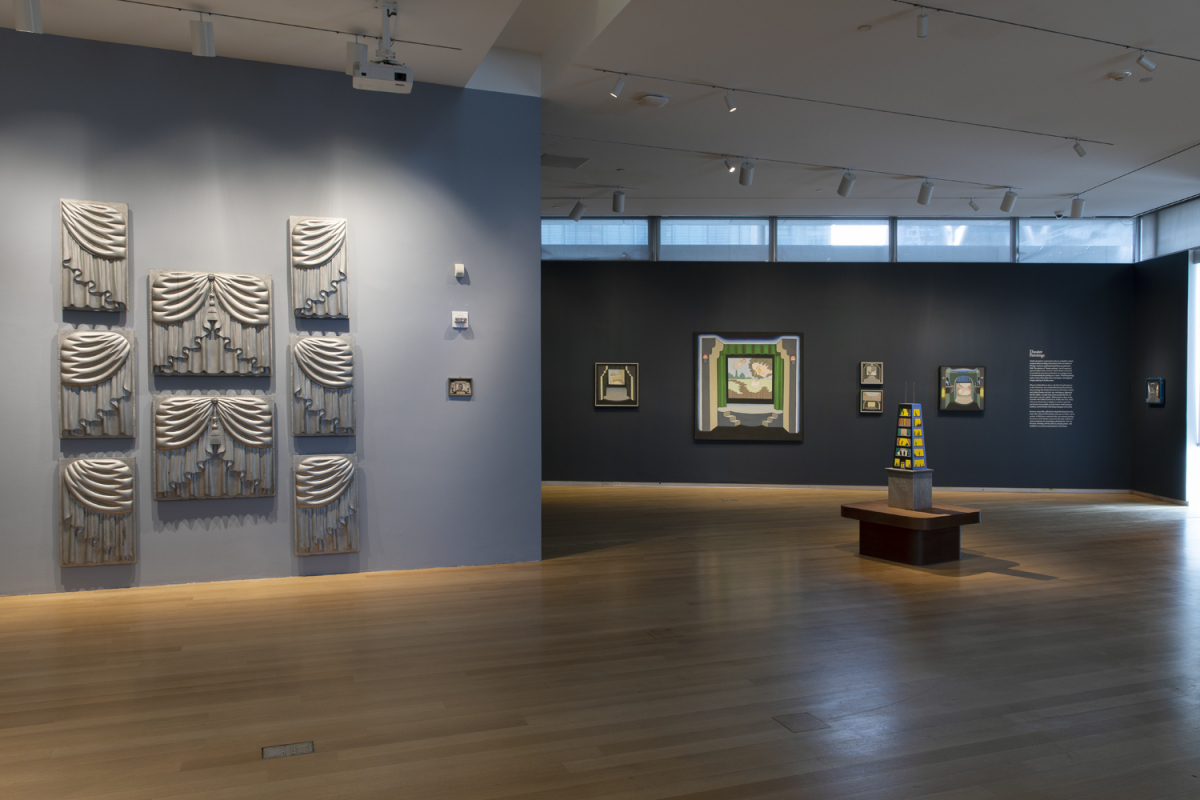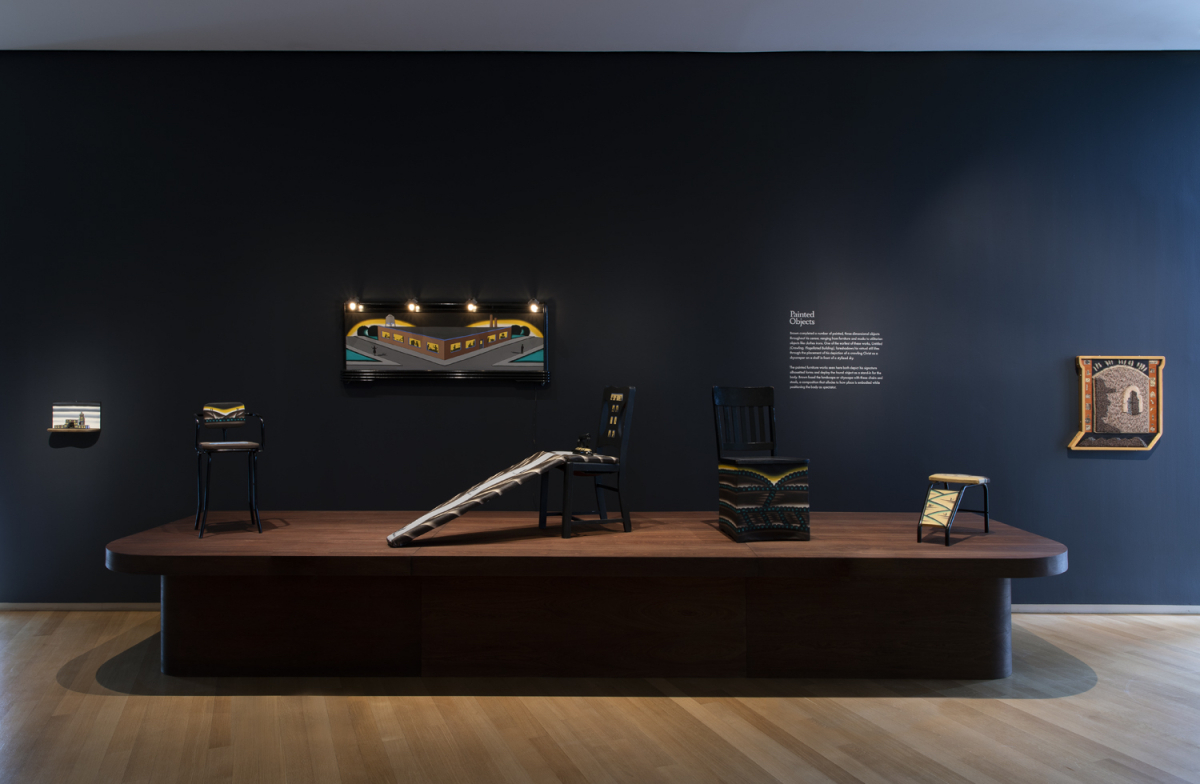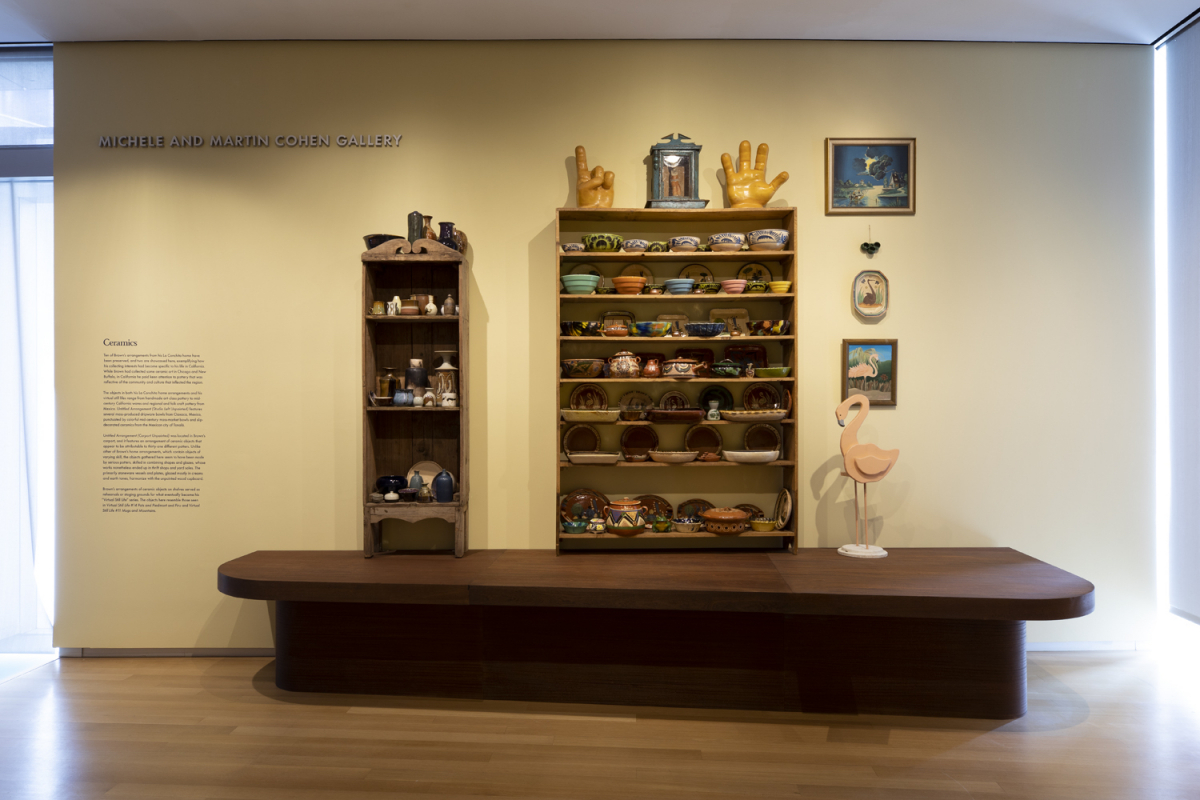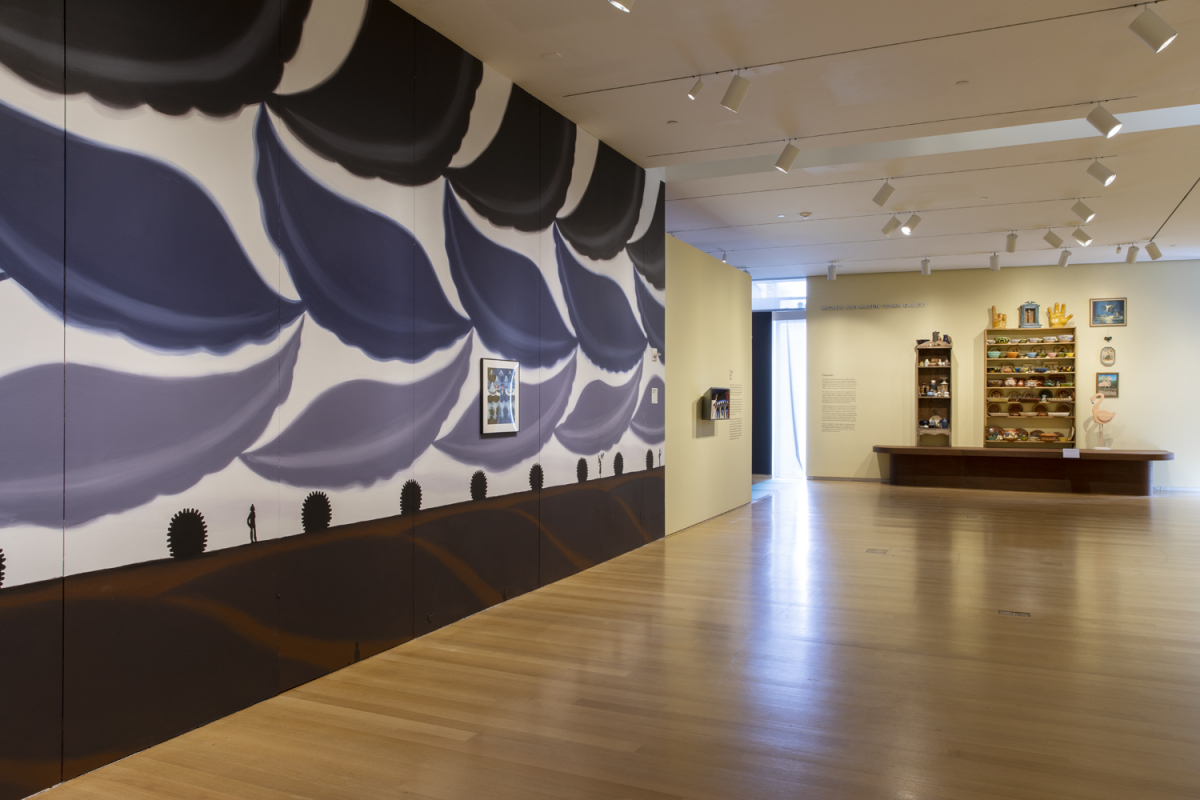 Roger Brown: Virtual Still Lifes is supported by the Carl & Marilynn Thoma Art Foundation, The Robert Lehman Foundation, and Al Shands.
Roger Brown: Virtual Still Lifes
is curated by former MAD William and Mildred Lasdon Chief Curator Shannon R. Stratton with support from MAD Assistant Manager of Curatorial Affairs Angelik Vizcarrondo-Laboy and Roger Brown Study Collection Curator Lisa Stone.