Read My Pins
The Madeleine Albright Collection
Sep 30, 2009–Jan 31, 2010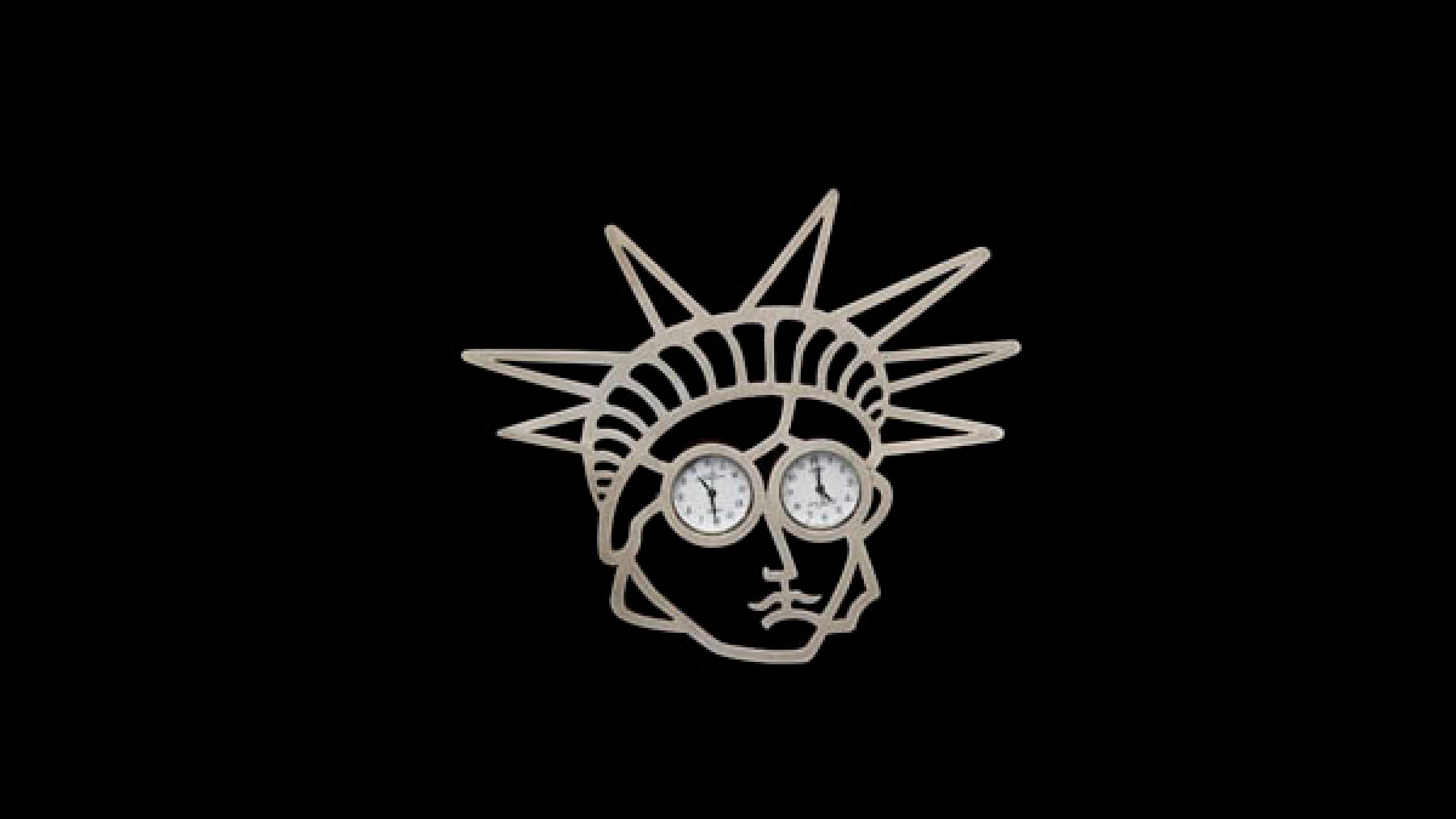 The first major museum exhibition of jewelry from the personal collection of Madeleine Albright premiered at the Museum of Arts and Design on September 30, 2009 and closed on January 31, 2010. Read My Pins: The Madeleine Albright Collection featured more than 200 pins, many of which Secretary Albright wore to communicate a message or a mood during her diplomatic tenure. The exhibition examines the collection for its historic significance as well as the expressive power of jewelry and its ability to communicate through a style and language of its own. The exhibition was displayed in the Museum's Tiffany & Co. Gallery, dedicated to the study and presentation of contemporary jewelry from around the world.
In 1997, Albright was named the first female Secretary of State and became, at that time, the highest-ranking woman in the history of the U.S. government. While serving under President Bill Clinton, first as U.S ambassador to the United Nations, and then as Secretary of State, Albright became known for wearing brooches that purposefully conveyed her views about the situation at hand. "I found that jewelry had become part of my personal diplomatic arsenal," Secretary Albright has said. "While President George H.W. Bush had been known for saying 'Read my lips,' I began urging colleagues and reporters to 'Read my pins.'"
The collection that Secretary Albright cultivated is distinctive and democratic-sometimes demure and understated, sometimes outlandish and outspoken-spanning more than a century of jewelry design and including fascinating pieces from across the globe. The works on view were chosen for their symbolic value, and while some are fine antiques, many are costume jewelry. Read My Pins explores the stories behind these works and their historical and artistic significance, and is accompanied by a book, Read My Pins: Stories from a Diplomat's Jewel Box, published by HarperCollins.
Over the years, Secretary Albright's pins became a part of her public persona, and they chart the course of an extraordinary journey, carving out a visual path through international and cultural diplomacy. A highlight of the exhibition will be the brooch that began Secretary Albright's unusual use of pins as a tool in her diplomatic arsenal. After Saddam Hussein's press referred to her as a serpent, Secretary Albright wore a golden snake brooch pinned to her suit for her next meeting on Iraq. Read My Pins will feature the famous snake brooch among many other pins with similar stories-some associated with important world events, others gifts from international leaders or valued friends.
The exhibition also showcases a group of Americana, which is at the center of the Madeleine Albright collection. One of her most original pieces is a pin made for her specifically on the occasion of Brooching It Diplomatically. The silver brooch shows the head of Lady Liberty with two watch faces for eyes, one of which is upside down-allowing both her and her visitor to see when it is time for an appointment to end. As demonstrated in this clever work, Read My Pins explores Albright's ongoing impact on the field of jewelry design and collecting.
Read My Pins traveled to a total of 22 museums and presidential libraries nationwide over nine years. In 2017 Secretary Albright announced she would donate the full exhibition to the permanent collection of the United States Diplomacy Center (USDC).
This exhibition is generously supported by Bren Simon.