Maryland to Murano
Neckpieces and Sculptures by Joyce J. Scott
Sep 30, 2014–Mar 15, 2015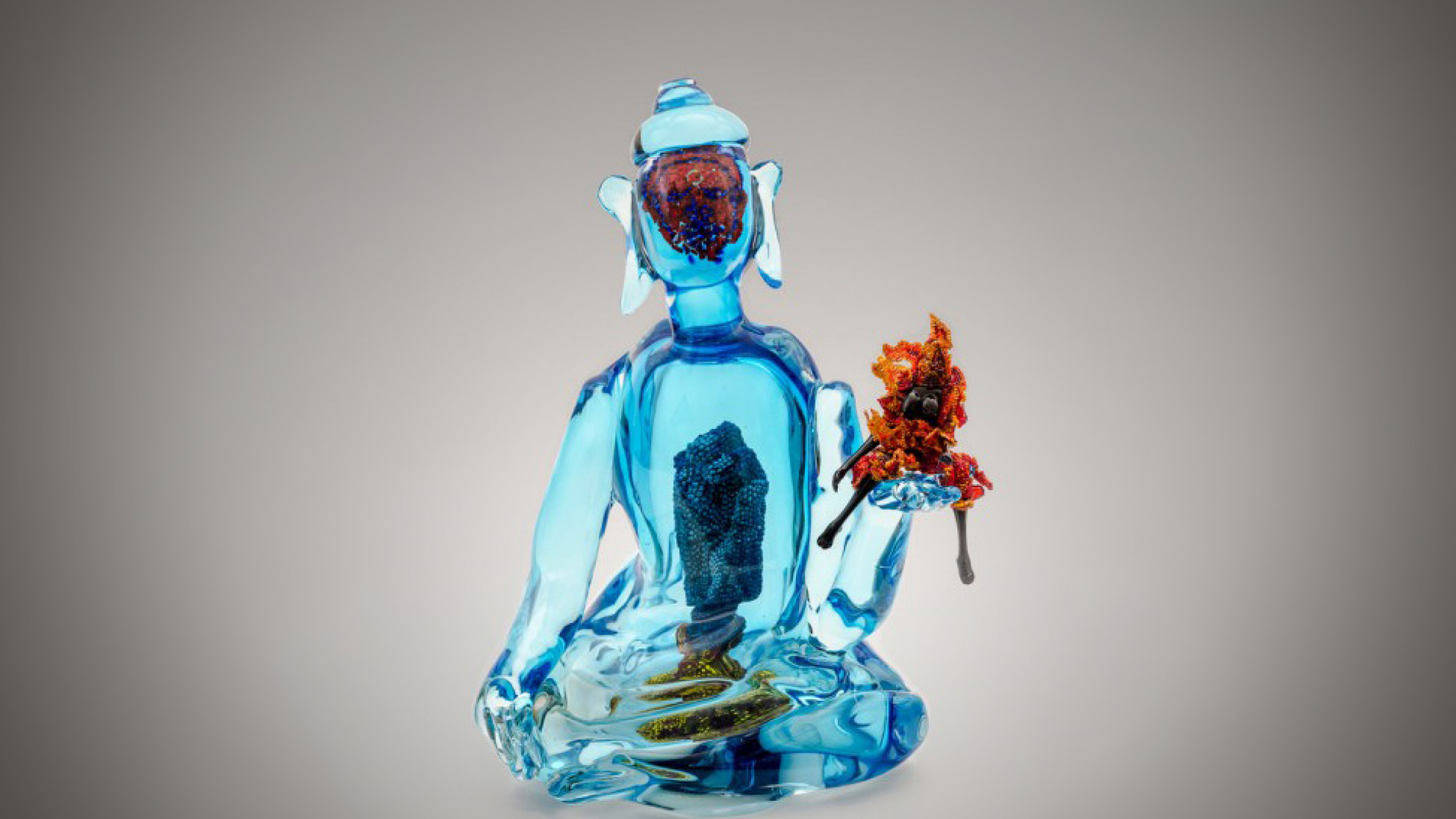 Bringing together Scott's neckpieces and blown glass sculptures for the first time, Maryland to Murano: Neckpieces and Sculptures by Joyce J. Scott examines Scott's prolific career, defined by her ever-evolving techniques, continued exploration of provocative narratives, and commitment to her craft. Maryland to Murano will be the first exhibition to examine the relationship between Scott's beaded and constructed neckpieces created in her Baltimore, Maryland studio and her more recent blown glass sculptures crafted in the Berengo Studio on Murano Island in Venice, Italy. On view from September 30, 2014 to March 15, 2015, this exhibition demonstrates the interplay between these two bodies of work and reveals the range of Scott's technique and skill, as well as the complex relationship she has shaped among adornment, content and methodology.

Organized by MAD's Chief Curator Lowery Stokes Sims and curatorial assistant Sophia Merkin, the exhibition features 34 of Scott's neckpieces, including a collaboration with noted jeweler Art Smith, 3 beaded wall hangings, and 13 glass sculptures, most of which were created since 2009. Born in Baltimore in 1948, Scott has lived, studied, and worked in Maryland all her life. Challenging perceived dichotomies between art and craft, sophistication and naïveté, and politics and adornment, Scott has succeeded in incorporating these elements within a vast and varied body of work including installation, printmaking, apparel, sculpture, and jewelry, the last of which has garnered her the widest audience and recognition. In Scott's hands, human adornment becomes a vehicle for social commentary and a means for confronting contentious issues affecting contemporary society. Navigating controversial themes including hunger, rape, and racial stereotypes, Scott's jewelry transcends the typical function of adornment and embellishment.
Maryland to Murano: Neckpieces and Sculptures by Joyce J. Scott is made possible through the generous support of The Robert W. Deutsch Foundation; Christopher K. Ho; the Rotasa Foundation; Constance R. Caplan, Mark Caplan, Cathy Caplan, and Jonathan Caplan; and Marcia and Alan Docter.