La Frontera
Encounters Along the Border
Mar 1–Sep 23, 2018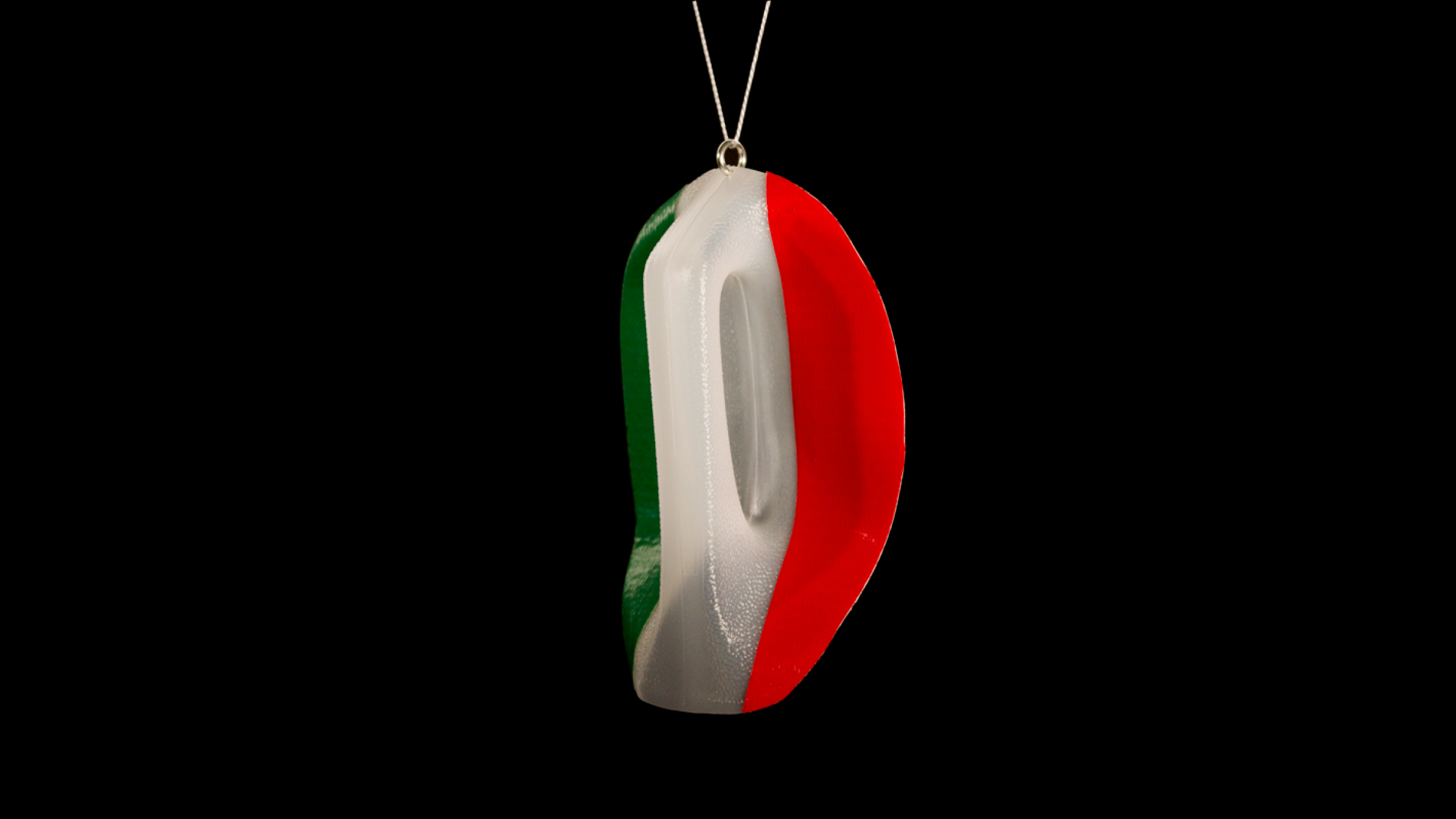 "Borders separate but also unite." —Octavio Paz, Mexican poet and diplomat
Nearly two thousand miles long, the US-Mexico border (la frontera) is the most frequently crossed international border in the world. Although predominantly depicted in the American media as a hub of drug trafficking and violence, the border—porous in nature—is also a place that allows for the exchange of ideas, wealth, and culture.
Recently at the forefront of political and cultural conversation following the current US President's anti-immigration discourse and executive orders, the border has been characterized by contradictions since the nineteenth century, when the US annexed an important portion of Mexican territory. For Mexicans, Central Americans, and the United States citizens living alongside it, the border presents daily challenges that carry within them both hope and devastation. It is a complex physical, economic, cultural, social, and emotional landscape of human interaction.
The exhibition La Frontera: Encounters Along the Border seeks to explore this space and what it represents. Jewelry artists from Mexico, the United States, Latin America, and Europe expose the underlying currents of the border environment within geographic, political, economic, social, cultural, and ideological contexts. The artists transform metal, fiber, wood, and other materials into representations of their experiences, their influences, their dreams, and their nightmares.
La Frontera was originally organized and curated by Lorena Lazard and Velvet da Vinci Gallery. It premiered at the Museo Franz Mayer in Mexico City in 2013. It then traveled to Velvet da Vinci, San Francisco, California; the Art Gallery at Indiana University Kokomo, Kokomo, Indiana; and the Houston Center for Contemporary Craft, Houston, Texas.
La Frontera: Encounters Along the Border is co-curated by Mike Holmes and Lorena Lazard with the assistance of MAD's Assistant Curator, Barbara Paris Gifford, and Assistant Manager of Curatorial Affairs, Angelik Vizcarrondo-Laboy.
Major funding for La Frontera: Encounters Along the Border is provided by Barbara Waldman, Sondra Gilman and Celso Gonzalez-Falla, and the Rotasa Fund.
This exhibition is supported, in part, by public funds from the New York City Department of Cultural Affairs in partnership with the City Council.
Sobre La Exposición
"Las fronteras separan, pero también unen." —Octavio Paz, poeta y diplomático mexicano
Con casi 2,000 millas de extensión, la frontera es el cruce internacional más transitado en el mundo. Aunque con una reputación infame en los medios debido al tráfico de drogas y la violencia, esta frontera –porosa por naturaleza– es también un espacio que permite el intercambio de ideas, riqueza y cultura.
En la actualidad el tema de la frontera ha aparecido en medios políticos y culturales debido al discurso anti-inmigratorio y ordenes ejecutivas del actual Presidente estadounidense, sin embargo, desde el siglo XIX cuando Estados Unidos anexó una importante porción del territorio mexicano este ha sido un espacio lleno de contradicciones. Para los ciudadanos mexicanos, centro-americanos y estadounidenses que viven a lo largo de la frontera esta es una parte significativa de la vida. Ella presenta retos diarios que a su vez son esperanzadores y devastadores. Es un complejo panorama de interacción humana, desde el punto de vista físico, cultural, económico, social y emocional.
La exposición La Frontera: Encuentros a lo largo de ésta, busca explorar este espacio y lo que representa. Artistas de joyería contemporánea de México, Estados Unidos, América Latina y Europa exponen las corrientes subyacentes del entorno fronterizo desde los contextos geográfico, político, social, cultural e ideológico. Cada artista transforma el metal, la fibra, la madera y otros materiales representando sus propias experiencias, influencias, sueños y pesadillas.
La Frontera fue organizada y curada originalmente por Lorena Lazard y la Galería Velvet da Vinci. Comenzó en el Museo Franz Mayer en la Ciudad de México en 2013. Viajó después a la Galeria Velvet da Vinci de San Francisco, California; la Galería de Arte en la Universidad Kokomo, Kokomo Indiana; y al Centro de Arte Contemporáneo de Houston Texas.
La Frontera: Encuentros a lo largo de ésta, es co-curada por Mike Holmes y Lorena Lazard con la asistencia de la Curadora Asistente del MAD, Barbara Paris Gifford, y la Gerente Asistente de Asuntos Curatoriales del MAD, Angelik Vizcarrondo-Laboy.
Los fondos principales para La Frontera: Encuentros a lo largo de ésta son proporcionados por Barbara Waldman. Apoyo adicional fue proporcionadó generosamente por Sondra Gilman y Celso Gonzalez-Falla y Rotasa Fund.
Esta exposición es apoyada, en parte, por fondos públicos del Departamento de Asuntos Culturales de la Ciudad de Nueva York en asociación con el Consejo Municipal.