Japanese Kōgei | Future Forward
Oct 20, 2015–Feb 7, 2016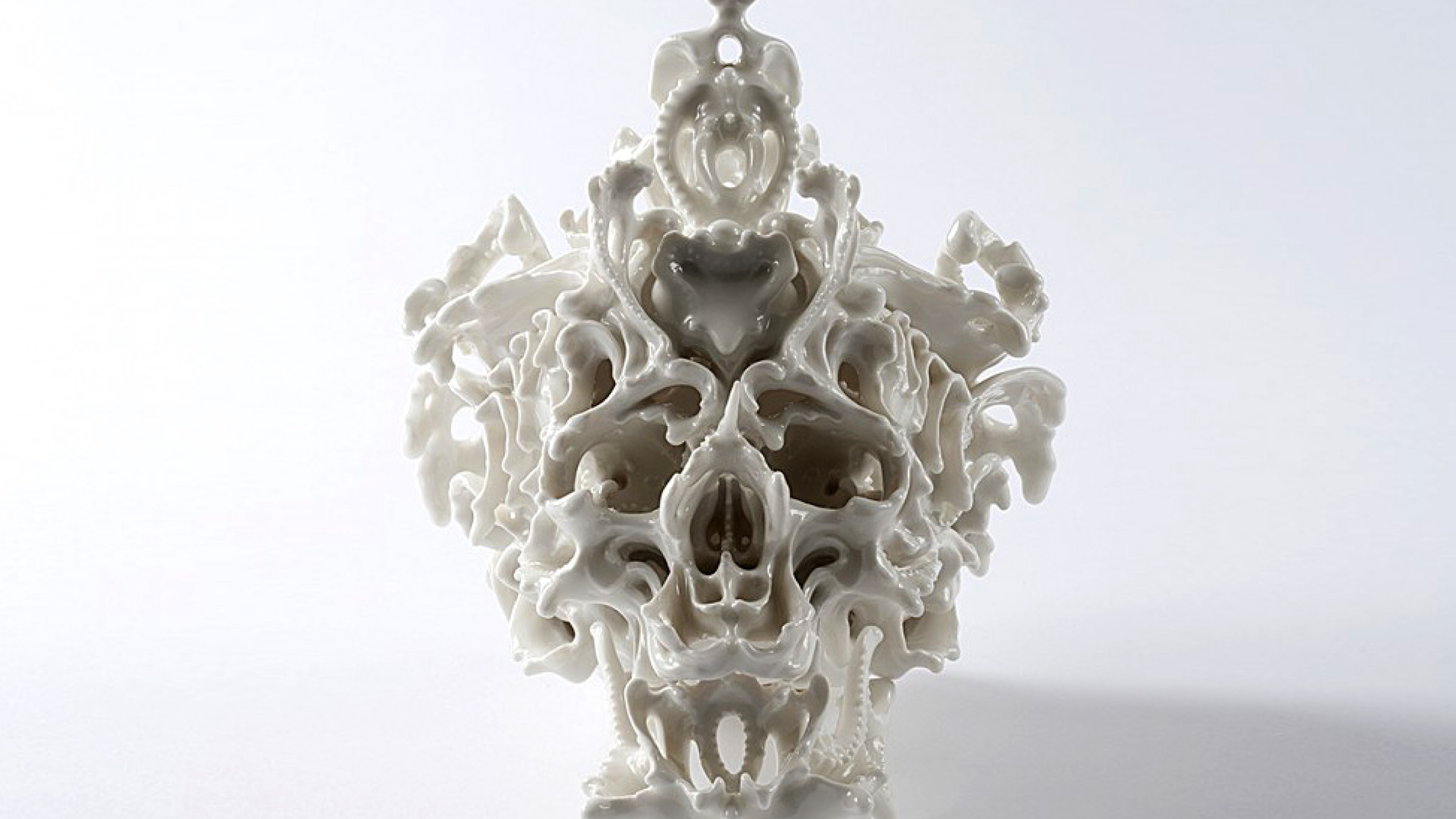 Japanese Kōgei | Future Forward showcases the work of 12 established and emergent kōgei artists, and examines the changing role of this discipline within Japanese culture today. Kōgei is a genre of traditional art that may be roughly translated as "artisan crafts"—a means of highly skilled artistic expression, both in form and decoration, that is associated with specific regions and peoples in Japan. The subject is steeped in tradition and rooted in upholding conventional cultural ideals and aesthetics through the mastery of specialized techniques and materials.
While contemporary kōgei remains rooted in centuries of cultural history, the work of the artists in this exhibition reflects a decisive and somewhat controversial shift from that of their peers. Most kōgei artists see their role as one that upholds traditional Japanese culture of the past, as it was established in the late-19th-century Meiji period, which precludes the opportunity for personal expression or for addressing more topical, global issues. The artists in Japanese Kōgei | Future Forward transcend this convention by incorporating into their work a high degree of individual expression and addressing ideas about the "future."
The relationship of each of the 12 artists to kōgei varies, reflecting the complex and evolving perceptions of the genre today. Drawing inspiration from current trends in Japanese culture, including animation, manga, design, and contemporary art, these artists reimagine conventional processes, surface treatments, ornamentation, and figurative expression to create inventive new forms for traditional use. The individualism found in these works links them equally to art as to traditional craft, extending the vitality of kōgei into the 21st century.
Featured artists include Katsuyo Aoki, Yūki Hayama, Takashi Ikura, Tatsuo Kitamura (Unryūan), Takurō Kuwata, Masayasu Mitsuke, Kōhei Nakamura, Shinkyō Nakamura, Harumi Noguchi, Toshio Ōhi, Yuri Takemura and Shin'ya Yamamura.
Japanese Kōgei | Future Forward is curated by Yūji Akimoto, Director of the 21st Century Museum of Contemporary Art, Kanazawa, Ishikawa Prefecture, Japan, and coordinated at the Museum of Arts and Design by Ronald T. Labaco, Marcia Docter Senior Curator, and Samantha De Tillio, Curatorial Assistant and Project Manager. The exhibition is accompanied by a fully illustrated, 138-page, full-color catalogue, written by Akimoto and published by the 21st Century Museum of Contemporary Art.
Japanese Kōgei | Future Forward is organized by the Museum of Arts and Design and co-organized by the Agency for Cultural Affairs and the 21st Century Museum of Contemporary Art, Kanazawa (Kanazawa Art Promotion and Development Foundation).
Transportation and travel are generously provided to the Agency for Cultural Affairs, Japan, and the 21st Century Museum of Contemporary Art, Kanazawa by Japan Airlines.
Japanese Kōgei | Future Forward is made possible by the generous support of Tokuda Yasokichi IV; Nana Onishi and Onishi Gallery; Errol Rudman; Shin'ichi Doi; the Agency for Cultural Affairs, Government of Japan; Marcia and Alan Docter; the Mary and James G. Wallach Foundation; the Japanese Ministry of Internal Affairs and Communications; Astrodesign, Inc.; NHK Enterprises, Inc.; Sharp Corporation; the Consulate General of Japan in New York; Ippodo Gallery; Deborah J. Buck; Masako and James Shinn; Joan B. Mirviss; and Gallery91.
The exhibition is also supported by a grant from the New York City Department of Cultural Affairs in partnership with the City Council.
Additional thanks to KLM Royal Dutch Airlines, the Official Airline of MAD.