Ebony G. Patterson: Dead Treez
Nov 10, 2015–Apr 3, 2016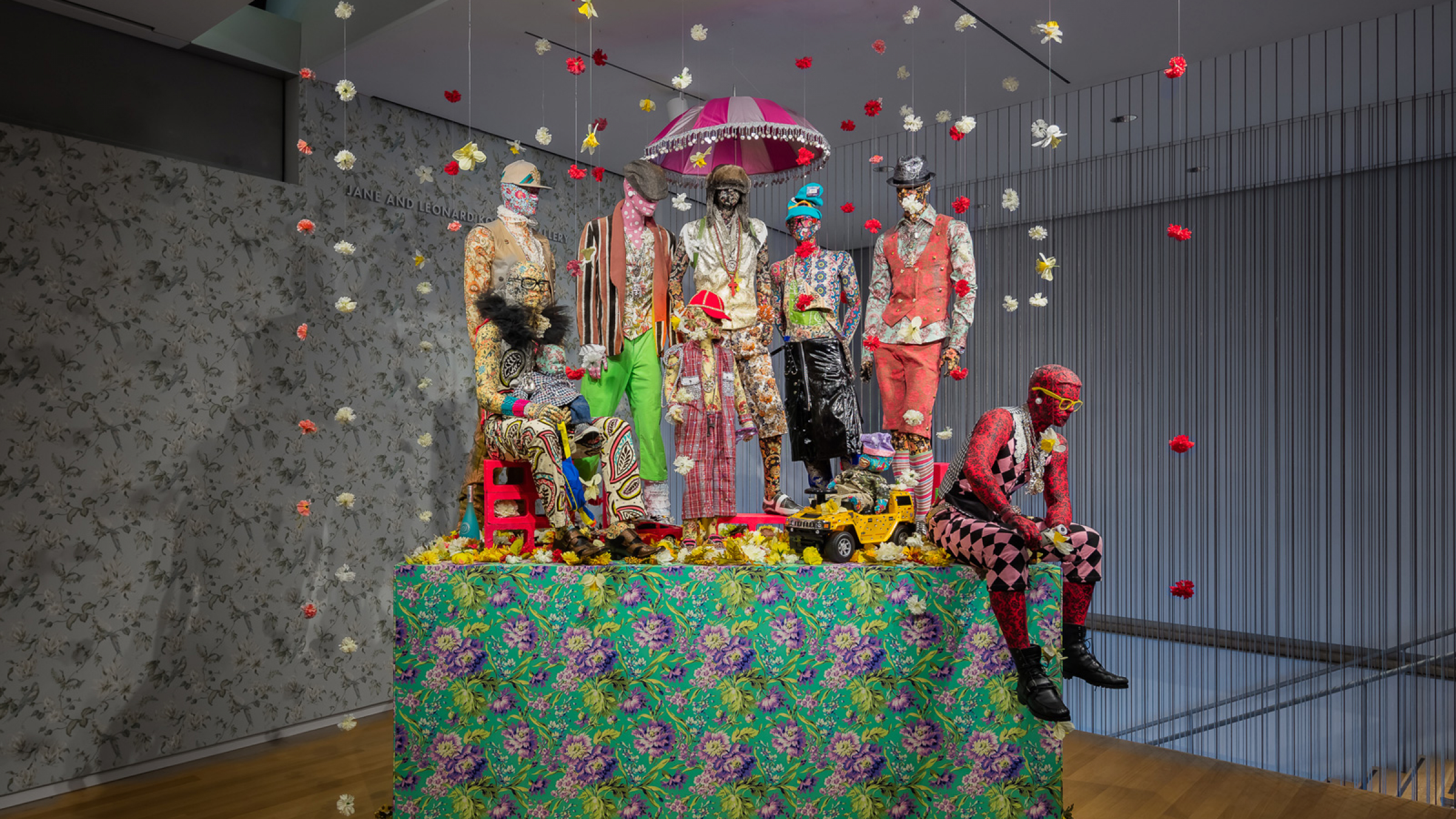 Dead Treez is the first solo New York museum show by artist Ebony G. Patterson, who splits her time between Kingston, Jamaica and Lexington, KY. Incorporating mixed-media installations and jacquard photo tapestries, Patterson explores visibility, in terms of class, gender, race and the media. Her highly adorned, almost illuminated images and objects are intended to attract and seduce the viewers, challenging them to look closer.
For Dead Treez, Patterson assembled five eye-popping tapestries and a life-size figural tableau of ten male mannequins, dressed in a kaleidoscopic mix of floral fabrics. Meant to present a complex vision of masculinity, the installation is a meditation on dancehall fashion and culture, regarded as a celebration of the disenfranchised in postcolonial Jamaica. Her tapestries depict murder victims, as sourced through social media, embellished to seduce viewers into witnessing the underreported brutality experienced by those on the lower rungs of the socioeconomic ladder.
In the Tiffany Jewelry Gallery, Patterson continues MAD's new POV series with …buried again to carry on growing…, an installation of the permanent jewelry collection through the perspective of her own studio practice. Extending themes from Dead Treez, the artist turns the gallery into a garden-like environment of poisonous plants with three scenarios, in which bodies sheathed in patterned fabrics have succumbed to violence often endemic to marginalized communities. Throughout the cases, works of jewelry selected from MAD's permanent collection are positioned to appear as though the pieces once belonged to the bodies that are disappearing in the underbrush.
Dead Treez was organized by the John Michael Kohler Arts Center in Sheboygan, Wisconsin and curated by Karen Patterson. It was secured for the Museum of Arts and Design (MAD) by William and Mildred Lasdon Chief Curator, Shannon R. Stratton.
…buried again to carry on growing… is an original MAD exhibition, organized by Stratton with the support of Curatorial Assistant and Project Manager, Barbara Paris Gifford.
Ebony G. Patterson: Dead Treez is made possible by the generous support of Judith and Stanley Zabar; Barbara Karp Shuster; Christopher K. Ho; Marian C. Burke and Russell Burke; Peri and Nacho Arenas; Bill and Christy Gautreaux, Kansas City, MO; Janice Savin Williams and Christopher J. Williams; and Monique Meloche Gallery. Additional support is provided by the Director's Circle, a leading Museum support group.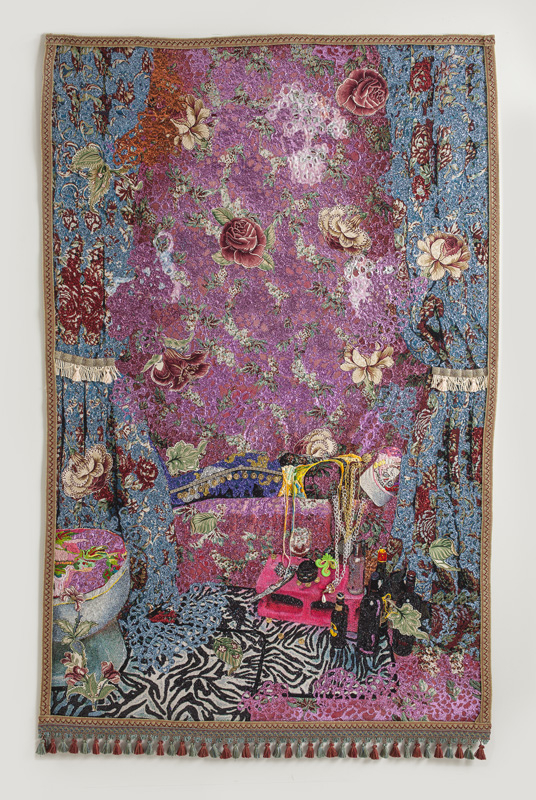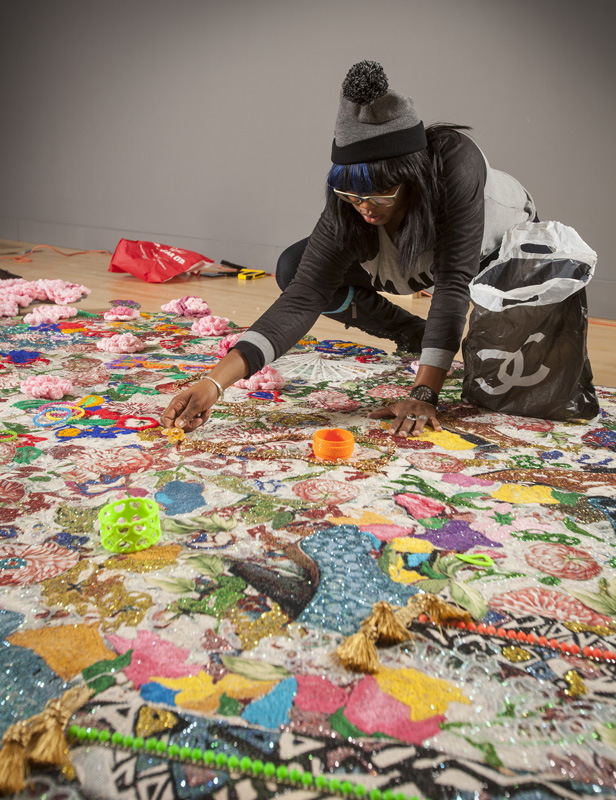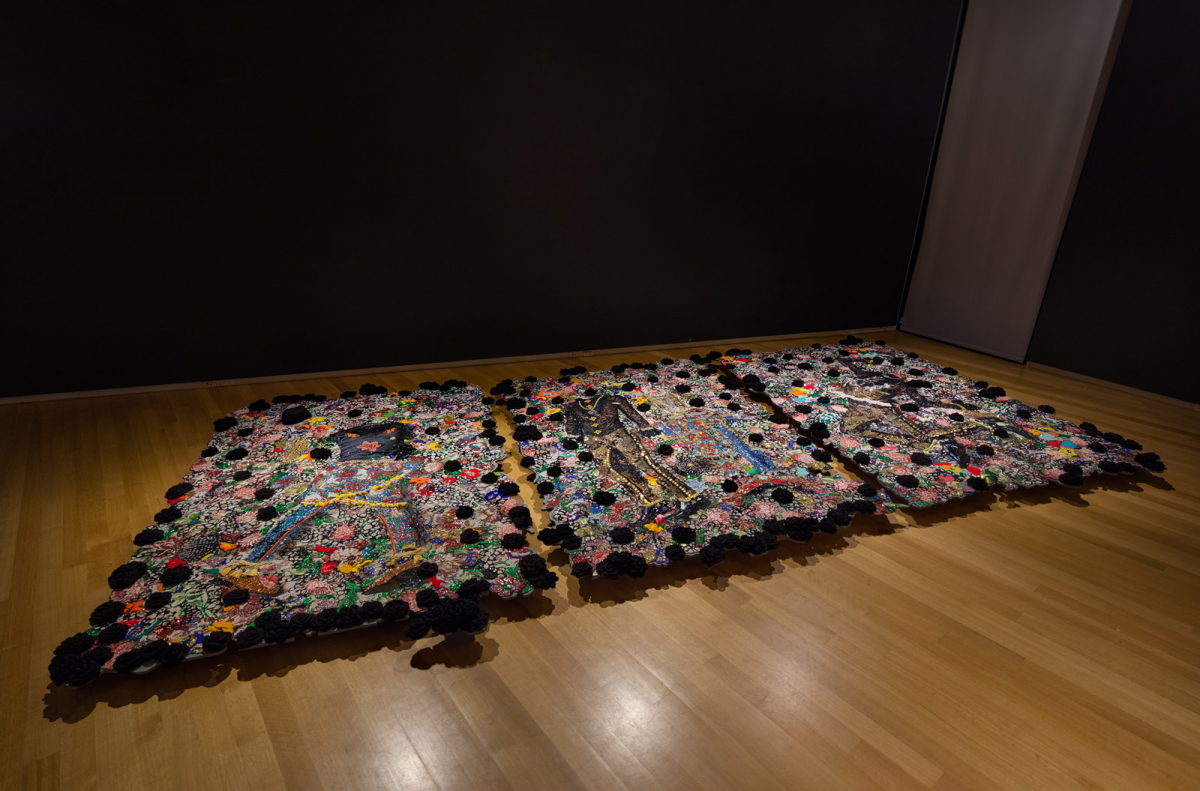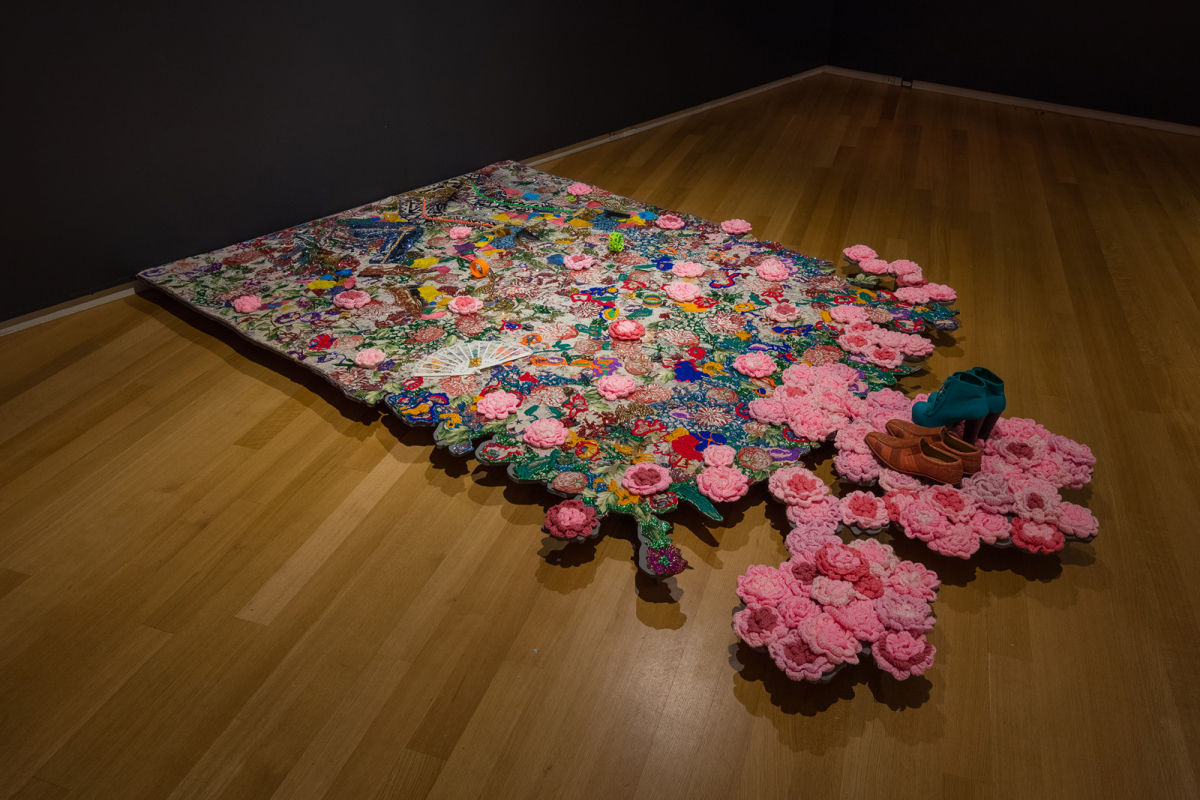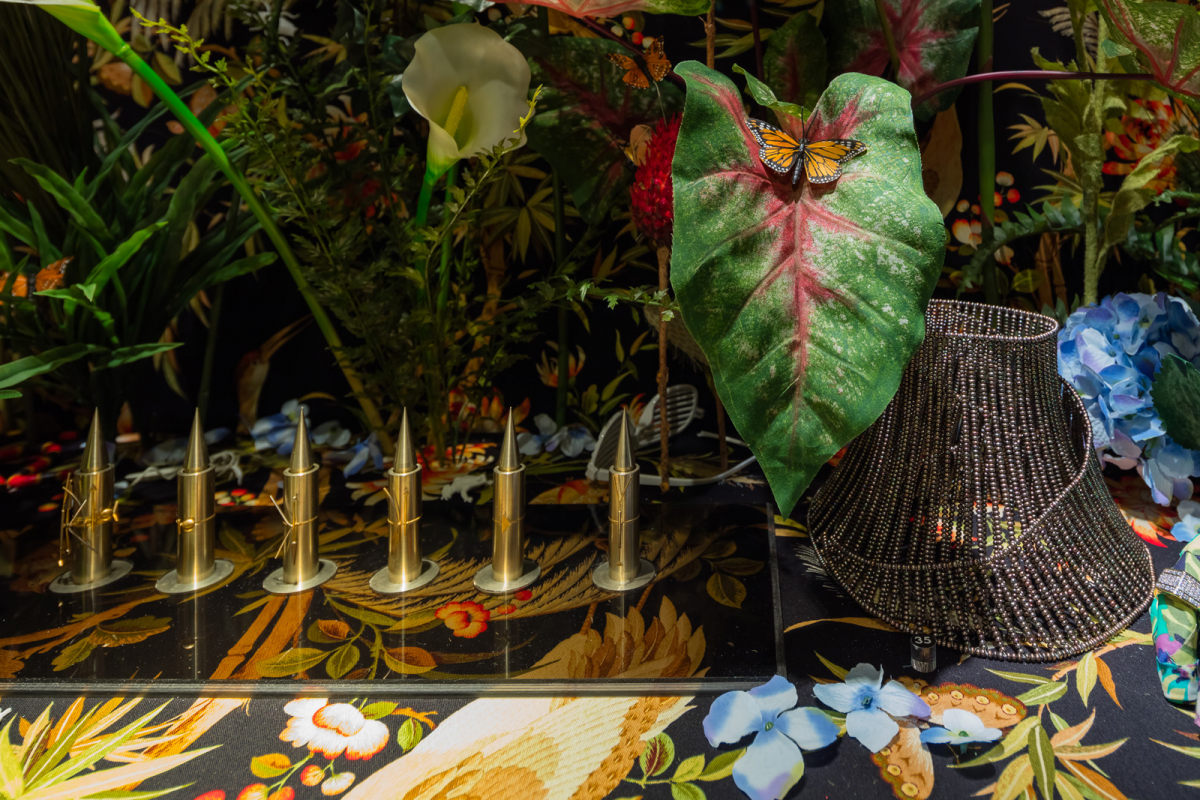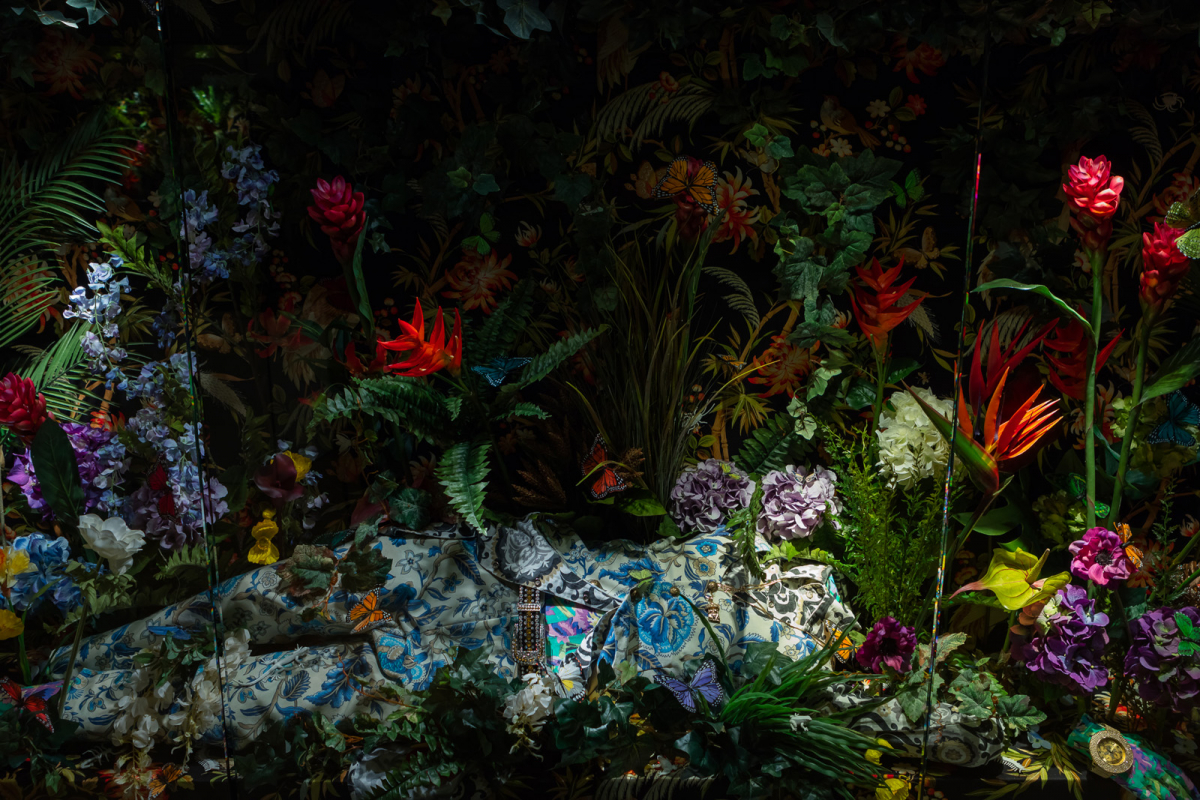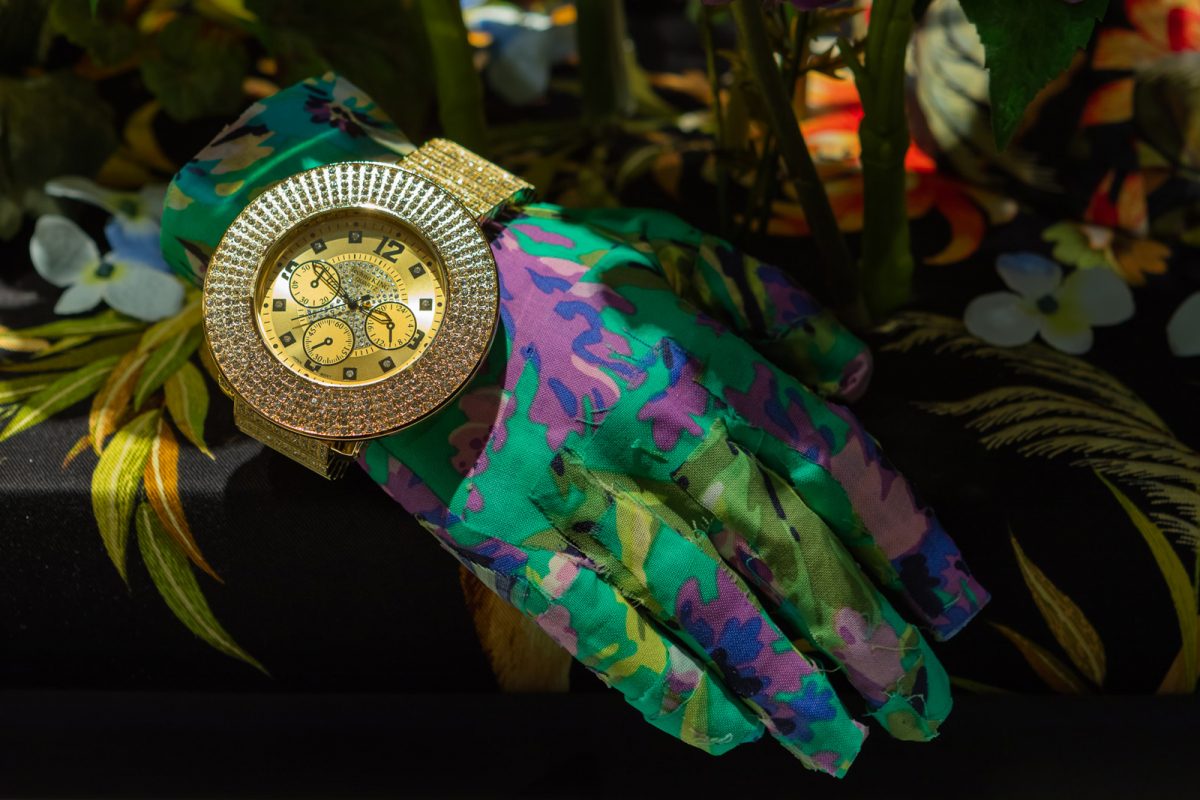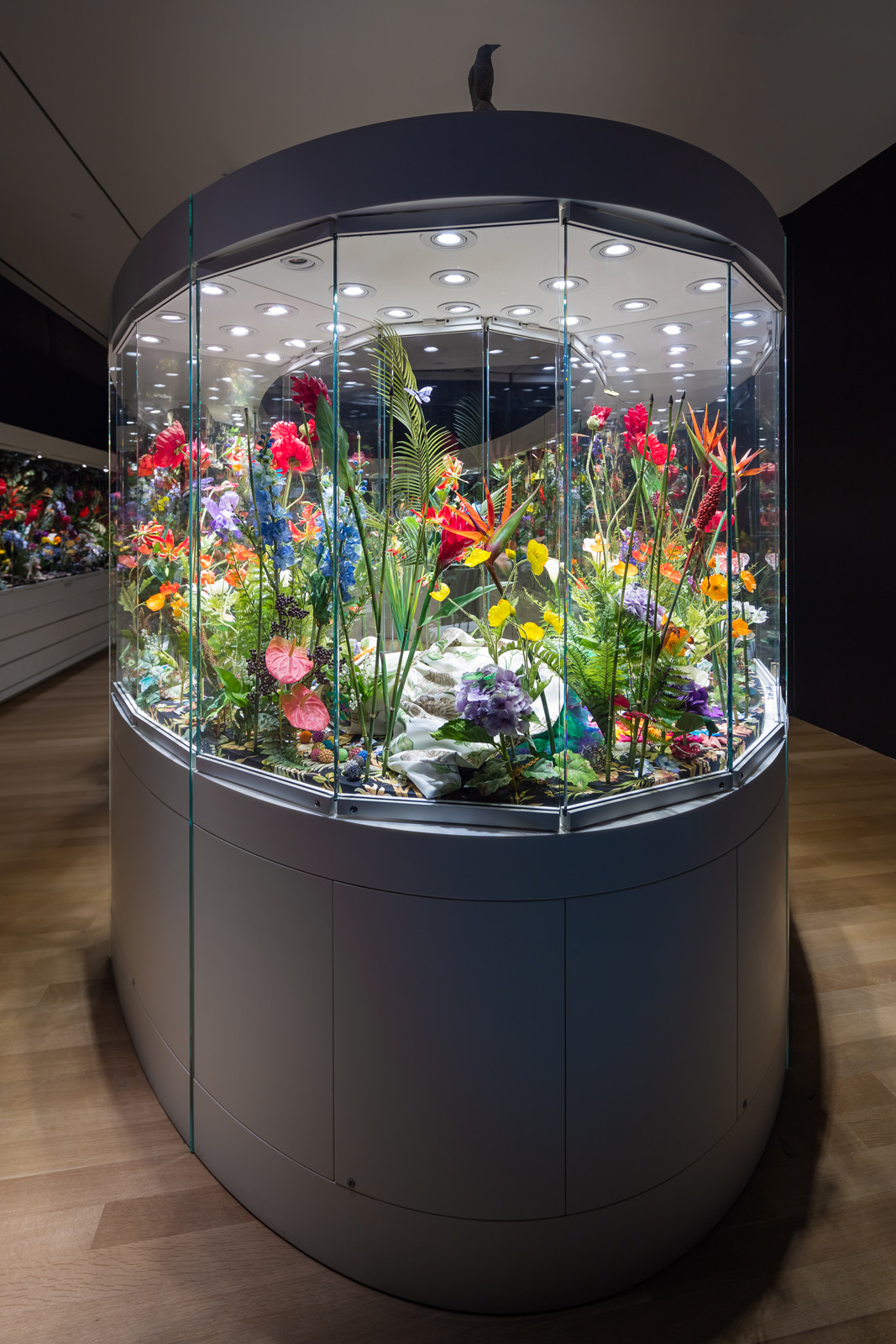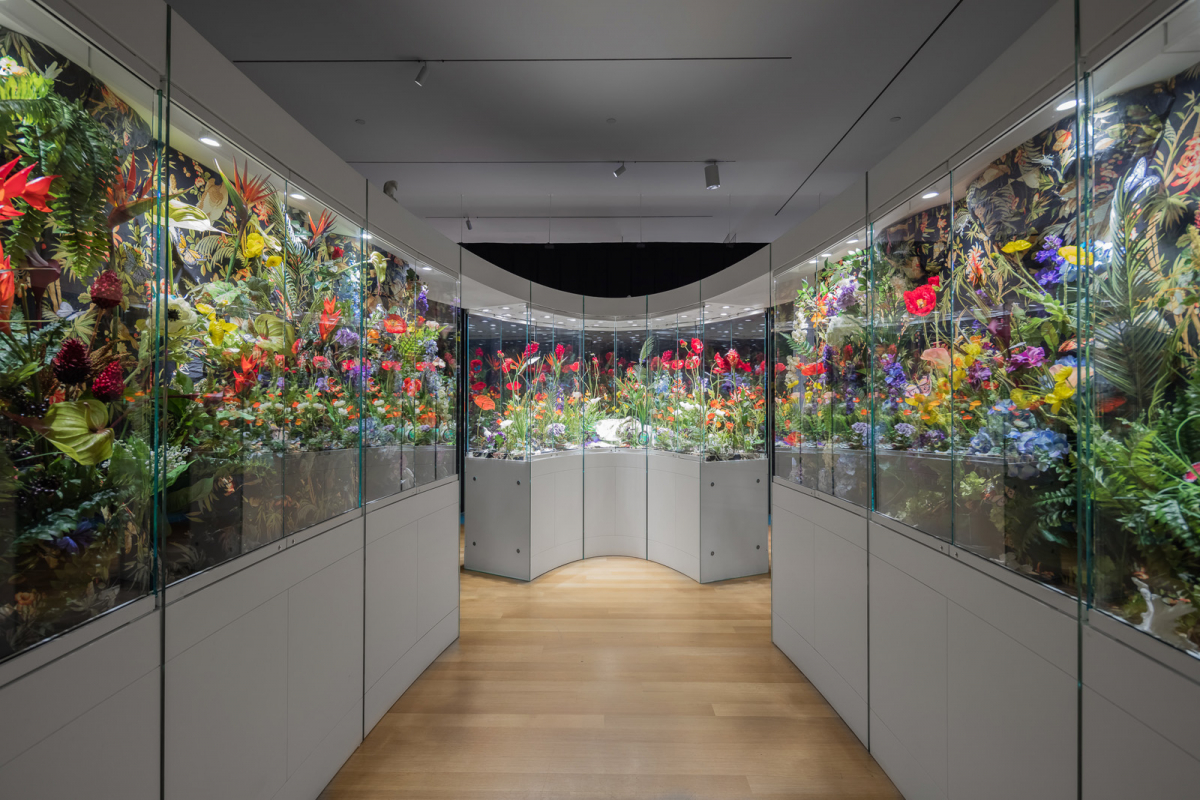 ...buried again to carry on growing... (In the Tiffany Gallery)
#EbonyGPatterson
#DeadTreez
#POVatMAD