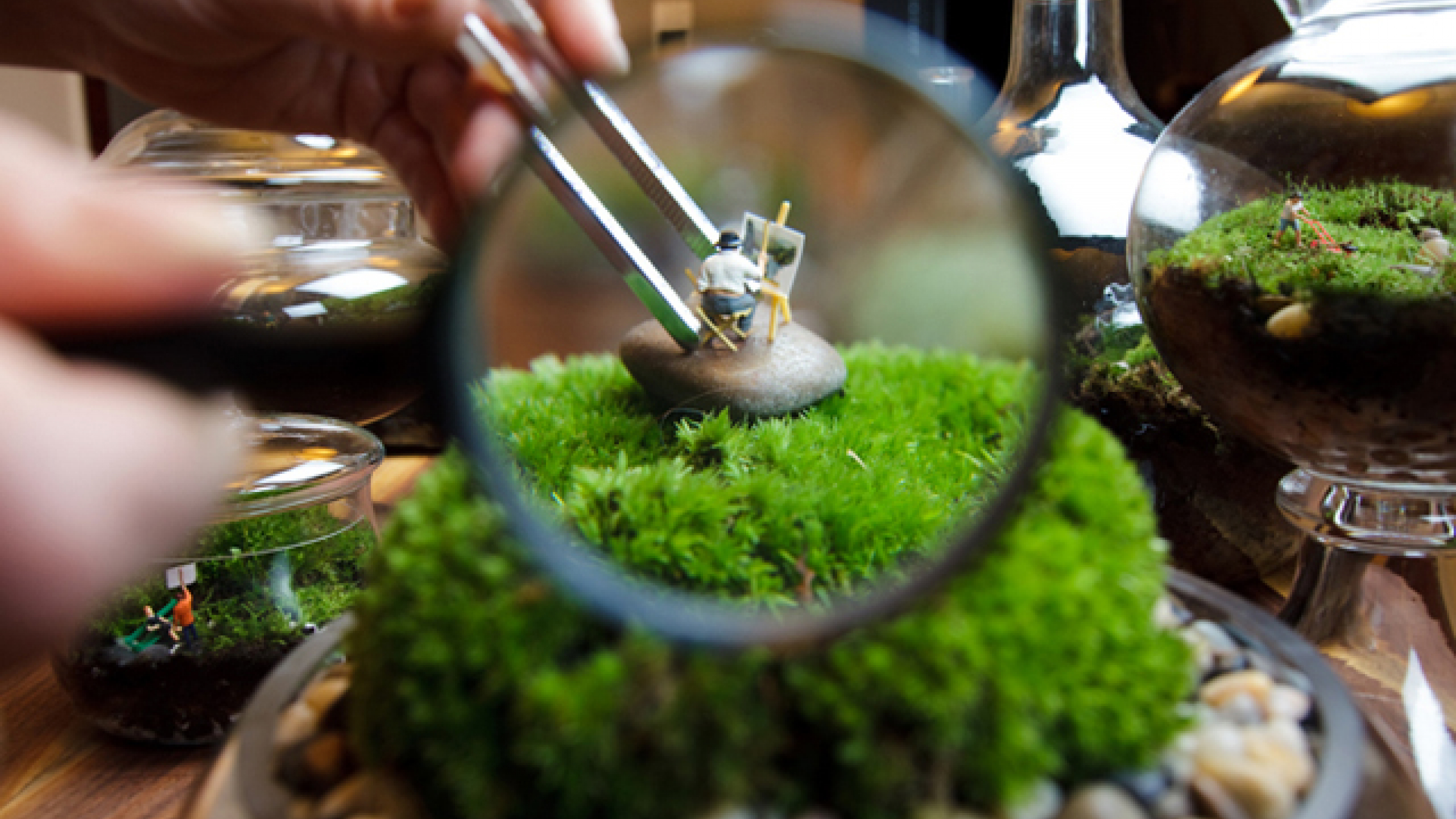 Each Saturday in August join Brooklyn based artist collaborative Twig Terrariums as as they reveal their processes in creating small worlds within antique, vintage, and new glass containers.
Twig Terrariums is a verdant, Brooklyn, New York based venture, sprung from the minds of two old friends, Michelle Inciarrano and Katy Maslow. They create moss terrariums and other small worlds in antique, vintage, and new glass containers, apothecary jars, science glass, kitchenware, and any odd glass objects.
Each Twig Terrarium contains a very special scene using miniature figurines to complete a little green landscape – from idyllic pastoral scenes with cows and horses to angry punk rockers and Central Park muggings.
Please review our health and safety protocols before you arrive. MAD strongly recommends all visitors six months and older are vaccinated against Covid-19 and visitors ages two and up wear face coverings, even if vaccinated. Thank you for your cooperation.