Symposium: Art Jewelry Innovators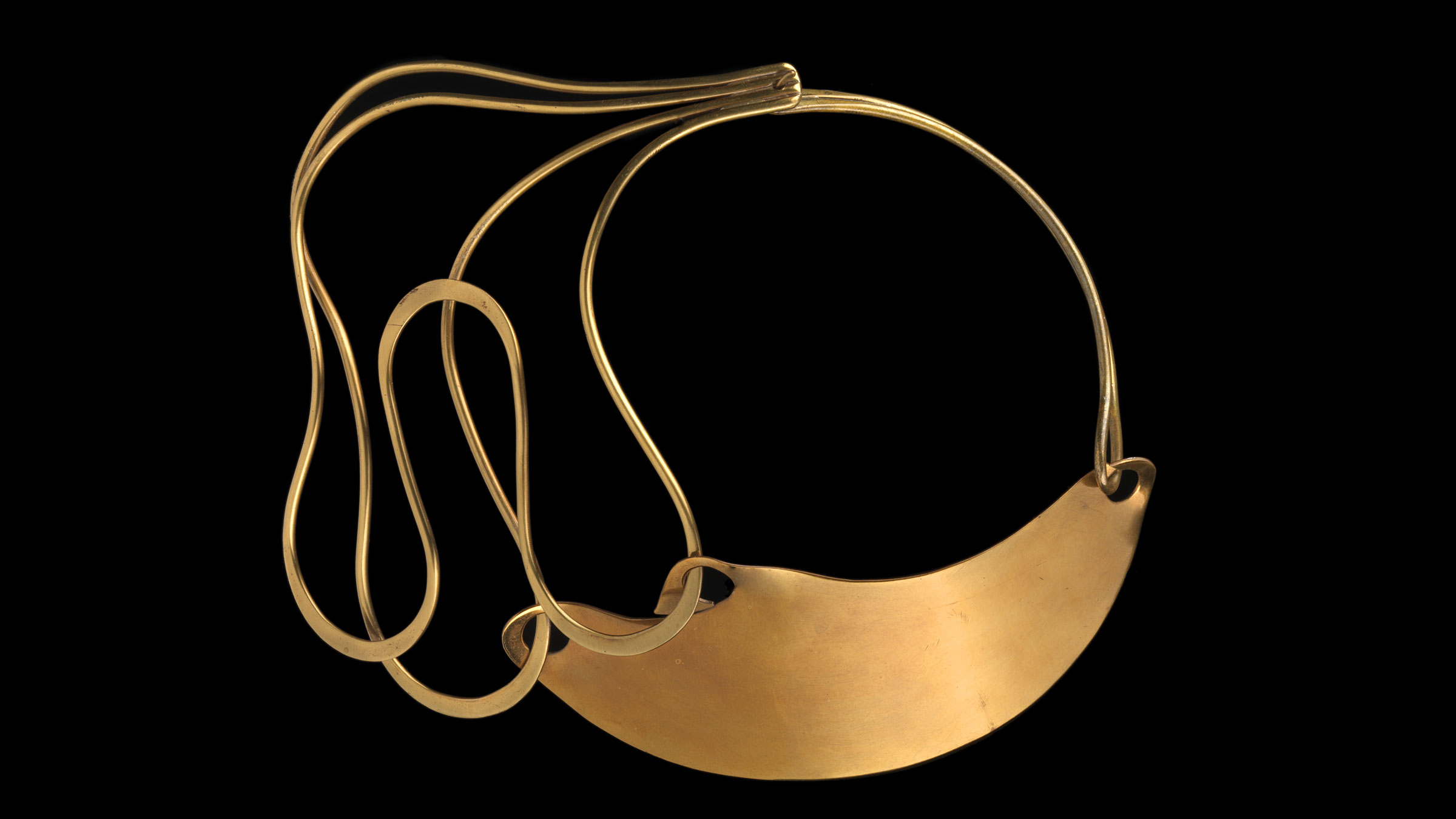 This afternoon symposium celebrates groundbreaking artists and scholars who have expanded our understanding of the studio and contemporary art jewelry field. Hosted in honor of the Museum of Arts and Design's permanent collection exhibition 45 Stories in Jewelry: 1947 to Now and the release of the accompanying book, Jewelry Stories, this event highlights featured artists and recent publications of their work, including Caroline Broadhead, Kim Buck, LaMar Gayles, Jr., Toni Greenbaum, Myra Mimlitsch-Gray, and MAD associate curator Barbara Paris Gifford.
Attend the symposium in person at The Theater at MAD or stream the event online. Tickets are also available to attend or stream individual talks. Become a member of MAD and enjoy discounted admission.
In-person tickets to the Symposium include free admission to the Museum and a bracelet exclusively created by Debra Rapoport for the program's attendees.
We are proud to partner with arnoldsche Art Publishers for this program, and all books related to the artists and scholars in Jewelry Stories will be available for purchase at a special price. Art Jewelry Innovators coincides with NYC Jewelry Week, and we invite our audience to check out their website for additional events.
Ticket Prices
Symposium tickets
$30 general, $20 Members and students
Symposium livestream
$20 general, $15 Members and students
Individual talks, in person
$15 each general, $10 for Members and students
Individual talks, livestream
$10 each general, free for Members and students
Schedule
1:30 pm Introduction
Barbara Paris Gifford (US), associate curator, Museum of Arts and Design
1:50–2:30 pm Symphonies in Black: Jewelry by Art Smith and Winifred Mason
A discussion of the catalog, Divine Legacies in Black Jewelry, with a special focus on the artists Winifred Mason, Art Smith, and Pericles.
LaMar Gayles, Jr. (US), curator and author, Divine Legacies in Black Jewelry
Toni Greenbaum (US), author, Messengers of Modernism and Sam Kramer: Jeweler on the Edge

10-minute break
2:40–3:20 pm The Real Thing: Kim Buck
A talk between artists about Kim Buck's monograph, The Real Thing, as well as of both artists' work in 45 Stories in Jewelry
Kim Buck (DK), jewelry artist
Myra Mimlitsch-Gray (US), artist, silversmith, and professor

10-minute break
3:30–4:10 pm Caroline Broadhead
An interview with Caroline Broadhead on the subject of her monograph, Caroline Broadhead. Her work in 45 Stories in Jewelry will also be discussed.
Caroline Broadhead (GB), jewelry artist
Barbara Paris Gifford (US), associate curator, Museum of Arts and Design

4:10 pm Closing remarks: arnoldsche Art Publishers
A glance at the world of art publishing and a summarization of the day as discussed between two experts in the art jewelry field.
Dirk Allgaier (DE), managing director, arnoldsche Art Publishers
Helen Drutt (US), former gallerist, curatorial consultant, and writer
ABOUT THE PRESENTERS
Dirk Allgaier is the head of arnoldsche Art Publishers since 2015. Based in Stuttgart, he has published over one-hundred jewelry books on artists like Gijs Bakker, Friedrich Becker, Arline Fisch, Otto Künzli, Bruno Martinazzi, Peter Skubic, Bernhard Schobinger, and Tone Vigeland. These publications also include the jewelry collections of Schmuckmuseum Pforzheim, Die Neue Sammlung (Munich), the Helen Drutt Collection at the Museum of Fine Arts, Houston, and the collection of the Museum of Arts and Design (New York). Allgaier has been a jury member for several contemporary jewelry competitions. He feels strongly connected to art jewelry and has his own collection.
Caroline Broadhead centers objects that come into contact and interact with the body. Her work includes collaborations and performance work. Some pieces are intended to be worn and changed through touch and movement and other works have explored the outer extents of the body through light, shadow and reflection. Broadhead has lectured, taught, and exhibited widely and her work is represented in many public collections worldwide. A recent book, published by arnoldsche Art Publishers, and a retrospective exhibition at CODA Museum, Netherlands showcased work spanning four decades. She has been a recipient of the Jerwood Prize for Applied Arts: Textiles (1997), Textiles International Open (2004), and The Goldsmiths Craft & Design Council Lifetime Achievement Award (2017). Recently retired as Course Leader, BA Jewellery Design at Central Saint Martins (London), she is now Professor Emerita there.
Kim Buck completed his jeweler's apprenticeship with Gilbert Pretzmann (1982) and graduated from the Danish College of Jewelry and Silversmithing (1985). Since 1990, he has had his own studio and gallery in Copenhagen, working next to jewelry with product design for different companies. Many of his products are sold and exhibited in leading design museums such as the Museum of Modern Art, New York, and galleries in Denmark, Sweden, England, Finland, Norway, and Switzerland. Buck has participated in many group exhibitions and his works are in the collections of the Victoria and Albert Museum (London), Museum of Decorative Arts and Design (Oslo), Museum of Arts and Design (New York), and the Danish Museum of Design (Copenhagen). Buck has received numerous awards including Saint Love Award (Copenhagen Goldsmith), Grant Danish Crafts, and a Danish Art Foundation lifelong grant. In 2008, he received the Red Dot Design Award.
Helen Drutt is an educator who has collected contemporary crafts since 1953 and whose archives have been a resource to international scholars. Drutt developed the first syllabus on the history of the American craft movement in 1973. Her eponymous gallery (1973-2002) was among the first to address the modern and contemporary crafts movement. She conceived the collection of contemporary craft for The State Hermitage Museum (St. Petersburg, Russia), which entered their permanent collection in 2013, and acted as a catalyst for the National Museum of Sweden to follow suit under her curatorial guidance.
LaMar Gayles, Jr. is an archaeologist, independent curator, material culture scholar, and technical art historian. He completed an MA in Museum and Exhibition Studies from University of Illinois at Chicago's MUSE program while holding two separate positions: Archive and Collections Manager at the South Side Community Art Center and Executive Director at the Union Street Gallery. Gayles earned a Cum Laude BA with a triple major (art history, archaeology, and ethnic studies) from St. Olaf College. He has researched and curated exhibitions on Black American jewelry and its historical progressions from the seventeenth century to the twenty-first century, including the 2021 exhibition Divine Legacies in Black Jewelry and Metals at the National Museum of Ornamental Metals. Gayles's research methodology combines archaeometry, arts-based research, conservation science, scientific instrumentation, art historical analysis, ethnography historical reproduction, technical studies, and qualitative research to explore material and visual culture.
Barbara Paris Gifford is an associate curator at the Museum of Arts and Design with expertise in contemporary jewelry and fashion. She oversees MAD's esteemed jewelry collection and has served as part of the curatorial team for several exhibitions, including The World of Anna Sui, Robert Baines: Fake News and True Love, Counter-Couture: Handmade Fashion in an American Counterculture, and 45 Stories in Jewelry: 1947 to Now, which is on display on MAD's second floor galleries and is accompanied by the catalog, Jewelry Stories. Additionally, she programs and hosts the webinar In the MAD Loupe, has written about jewelry for numerous publications, and has been a speaker for many discussions and symposiums, including Schmucksymposium Zimmerhof 2019. Gifford holds a Master of Arts degree in the History of the Decorative Arts, Design, and Culture from the Bard Graduate Center.
Toni Greenbaum is a New York-based art historian specializing in twentieth and twenty-first century jewelry and metalwork. She wrote Messengers of Modernism: American Studio Jewelry 1940-1960 (Musée des arts décoratifs de Montréal and Flammarion, 1996), along with numerous book chapters, exhibition catalogs, and essays for arts publications. She authored a monograph on modernist jeweler Sam Kramer, Sam Kramer: Jeweler on the Edge (Arnoldsche Art Publishers, 2019), and an essay on Sam Kramer and contemporary German jeweler Karl Fritsch for Jewelry Stories: Highlights from the Collection 1947-2019 (Museum of Arts and Design and arnoldsche, 2020). In 2006, she curated the jewelry portion of Process and Promise: Art, Education and Community at the 92nd Street Y. Greenbaum has lectured internationally and has worked on exhibitions for museums, including the Victoria and Albert Museum (London), Montreal Museum of Fine Arts (Montreal), and Bard Graduate Center Gallery (New York). Greenbaum is a Professor at Pratt Institute in Brooklyn.
Myra Mimlitsch-Gray explores craft as subject and object, engaging the field's history and methods to interpret utility and form. Her studio practice is at times speculative, theoretical, and in conversation with pedagogical concerns. She conceptualizes material conditions to construct fictions and portraits. Facture is explored as an idea and then constructed as an image; this research is reflected in the objects she generates. An American Craft Council Fellow, Mimlitsch-Gray was recently named Master of the Medium by the James Renwick Alliance. As professor she received two Chancellor's Awards from the State University of New York: Excellence in Scholarship and Creative Activities, and Excellence in Teaching. She has been awarded individual artist fellowships by the United States Artists Foundation, the Louis Comfort Tiffany Foundation, the National Endowment for the Arts, and the New York Foundation for the Arts. Mimlitsch-Gray's work is widely exhibited and included in public collections such as the Metropolitan Museum of Art, the National Museums of Scotland, the Smithsonian Institution, and the Victoria and Albert Museum. She maintains a studio in the Hudson Valley of New York.
Arthur Smith (US, 1917–1982), Neckpiece, 1948, brass
7 × 8 × 1 1/4 in. (17.8 × 20.3 × 3.2 cm)
Museum of Arts and Design; purchase by the American Craft Council, 1967
Photo credit: John Bigelow Taylor, 2008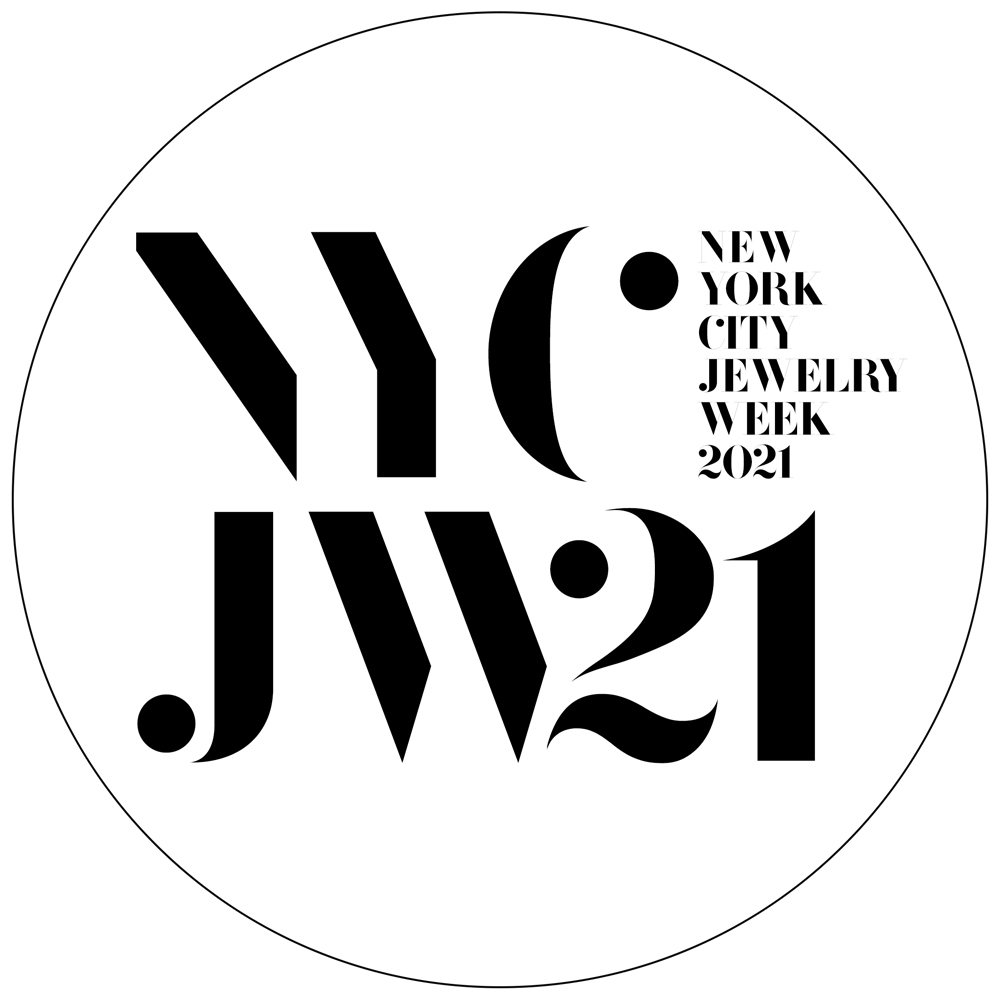 In accordance with the Mayor of New York City's Emergency Executive Order, all attendees are required to provide I.D. and proof of vaccination against Covid-19. Learn more about the Museum's health and safety protocols.