Encounters | Sculpting with Michael Evert: Margaret Russell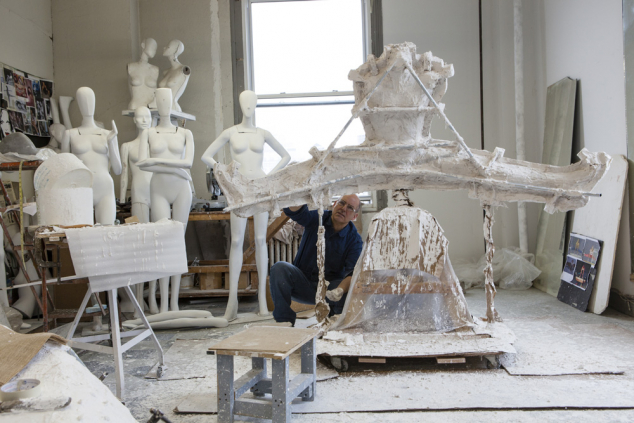 Sculptor Michael Evert in His Studio, With Mannequin Mold
From Left: Model, Diane Von Furstenberg, Model 1, Model 2, 2014; Collection of Ralph...
click image to enlarge
Program Details
Thursday, August 27, 2015 - 6:00 pm
Free with Pay-What-You-Wish Admission
2nd floor galleries, MAD
Thursday, August 27, 2015 - 6:00 pm
Program Description
Featuring Margaret Russell, Editor in Chief of Architectural Digest. Stop by the re-created studio in the exhibition Ralph Pucci: The Art of the Mannequin for free demonstrations in sculpting from live models. Revealing his process of using traditional sculpting methods to create unique and forward-thinking mannequins, Michael Evert, Pucci's sculptor, will sculpt new busts onsite. Working from a variety of models, ranging from Pucci collaborators to MAD members, Evert demonstrates firsthand what goes into making a mannequin for Ralph Pucci—a manufacturer who still engages in creating mannequin figures by hand.