Rooted in Wellness, Healing in Fashion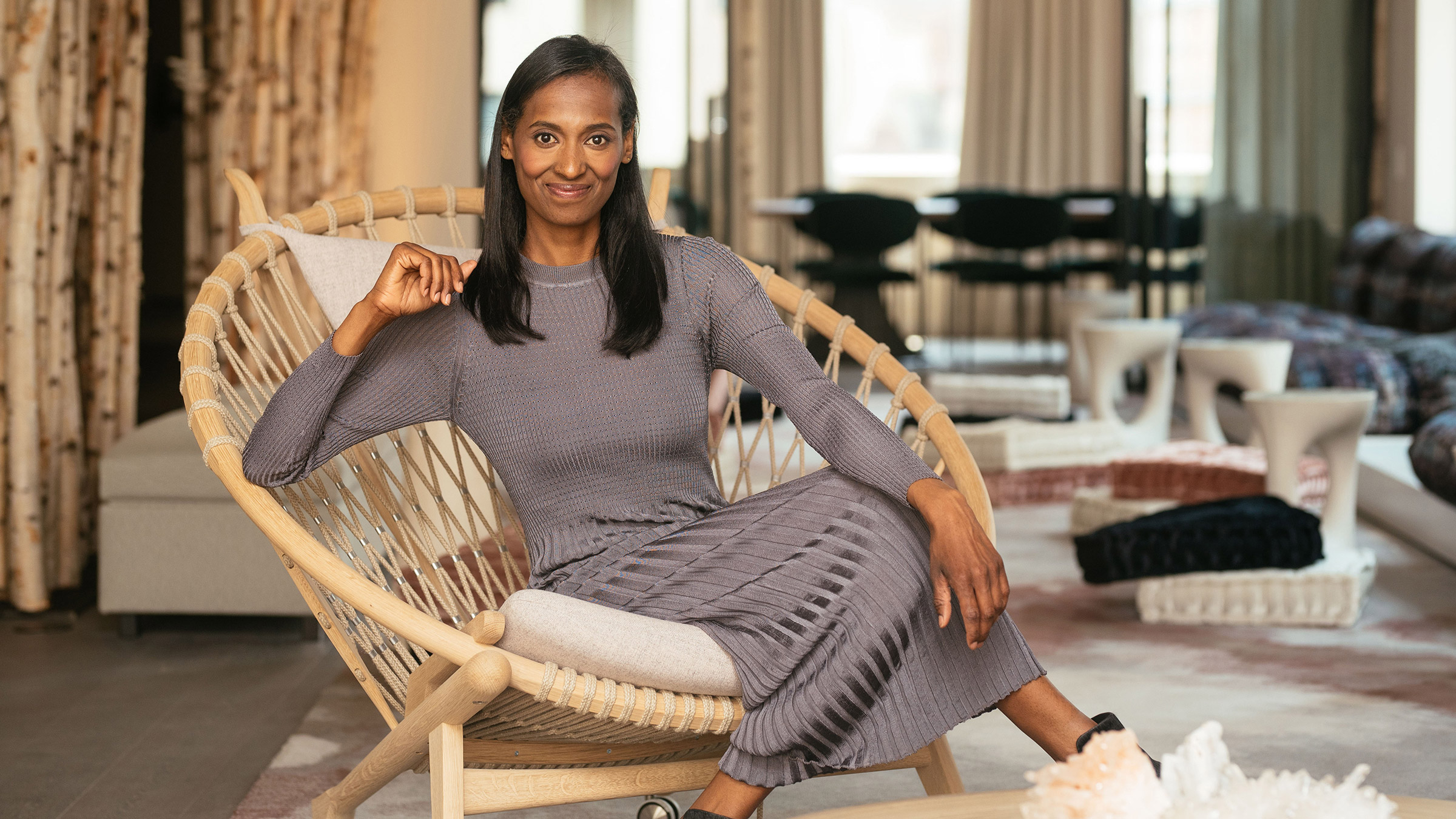 In a program for college students studying or interested in design, brand strategist Melissa Hall and MAD Artist Fellow Mia Wright-Ross will discuss how future designers and professionals can prepare for a world after graduation. Hall and Wright-Ross will share their creative process and how they integrate wellness and healing into their practices. Emerging designers and aspiring professionals will gain wellness/mindfulness techniques to help them develop careers while also coping with the COVID-19 pandemic.
The program is organized by FIT Art History and Museum Professions students Shameekia Johnson and Angelica Pomar, who is also an artist educator with MAD.
The program will take place on Zoom. Ticket purchasers will receive a Zoom link to register.
About the speakers
Melissa Hall is a brand strategist, speaker, and educator that works with fashion, lifestyle, and wellness companies. She is the founder of Melissa Hall Consulting and The Emerging Designer, a network for designers and creative professionals. She has taught at the Fashion Institute of Technology (FIT) for the past decade, helping fashion design entrepreneurs grow their business. In 2020, she launched The Branding Masterclass Accelerator program to help entrepreneurs build the foundation of their business. Her career began in Chicago where she worked at FCB and Leo Burnett in account management, working on clients such as Kraft Foods, KFC, Kellogg's, and Coca-Cola before she moved to New York to go back to school at Parsons The New School for Design, earning a degree in fashion design. Her latest venture, the Wellness + Work Project aims to help others balance their health and professional goals. She is also an advisor for MADE SAFE, a nonprofit that provides nontoxic certification for consumer goods.
MAD Artist Fellow Mia Wright-Ross is a leather craftsperson, designer, educator, and entrepreneur. The leather cording techniques that appear as a signature motif across her luxury lifestyle brand, MWR Collection, also represent Wright-Ross' design philosophy—each material used is fundamental to the unity and completion of the design. Her handmade bespoke collection includes footwear, accessories, home goods, and furniture. Wright-Ross is the Creative Director and Founder of MWR Collection, and is currently a faculty member at Parsons School of Design. Previously, Wright-Ross was Footwear and Accessories Designer for brands including Tibi, 3.1 Phillip Lim, and Calvin Klein. She received a BFA in Fashion Design from Parsons The New School of Design, and has trained at the Ecco Tannery Holland and Arsutoria Institute in Milan.