Rock Against Racism at 40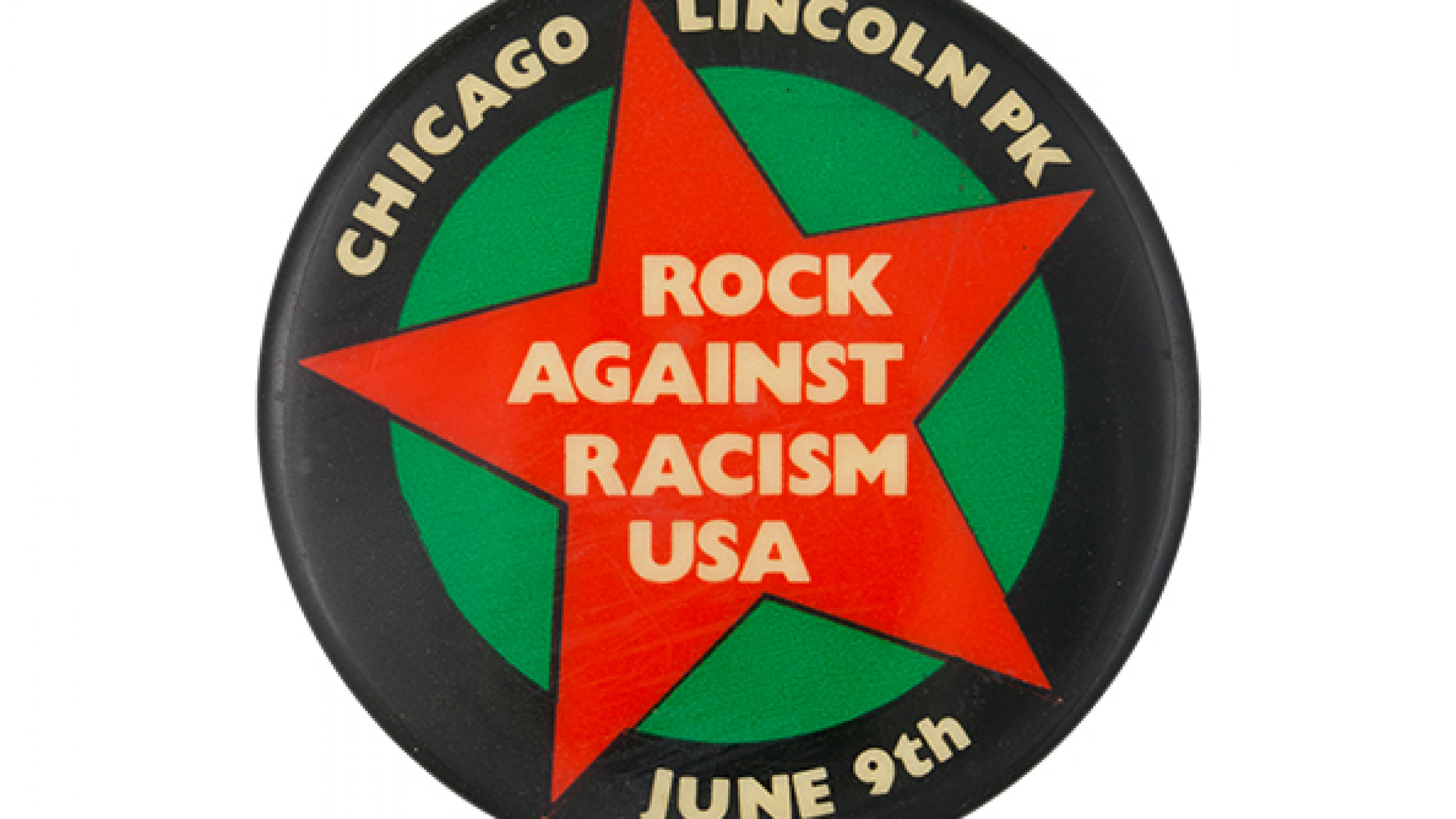 Marking the 40th anniversary of the concert in Central Park, NYU's Colloquium for Unpopular Culture and MAD present a multi-media talk about punk activism with a screening of Pat Ivers and Emily Armstrong's Go Nightclubbing footage of the event, and conversation with musicians Honeychild Coleman and Nader Haram, and post-punk musician and journalist Vivien Goldman.
Participants
Brooklyn-based Kentucky native Honeychild Coleman is a multi-instrumentalist and vocalist, founding member of the The SistaGrrls Riots, and fronts blues punk political group The 1865 (Mass Appeal Records). Coleman is a featured artist in James Spooner's documentary Afropunk, and Katharina Cibu Ika's films Fireflies and Getting My Name Up There. Collaborators and projects include The Slits, Mad Professor, Apollo Heights, Death Comet Crew (with Rammellzee), and Raz Mesinai's Badawi.
Haram is a New York-based group, named after the Arabic word for forbidden, known for playing experimental punk with vocals performed in Arabic by Lebanese-American singer Nader Haram. Nader is involved in political discourses within the punk community, and seeks to challenge audiences at a time where Arabic is often controversial and feared—in 2016, Nader was investigated by law enforcement for his work with the band. Nader is active in fighting for identity inclusivity and POC\LGBTQ activism in punk scenes around the world.
Vivien Goldman is a writer, educator, broadcaster and musician. A Londoner, she now lives in New York where she is an Adjunct Professor at NYU's Clive Davis Institute. Her sixth book Revenge of the She-Punks, is being published by the University of Texas Press in May 2019. Her early 1980s post-punk music was anthologized on the 2016 LP Resolutionary and she has just completed her first actual album with producer Youth of Killing Joke.
Pat Ivers and Emily Armstrong's GoNightclubbing Archive is the definitive visual record of the Punk scene in 1970s Downtown New York. Described by The New York Times as "the Lewis and Clark of rock video" the two video artists spent their nights from 1975-80 documenting the cultural scene that exploded in nightclubs around New York City. Edited results were shown on Ivers and Armstrong's weekly cable TV show NIGHTCLUBBING, and have screened at over 80 venues worldwide.
Sukhdev Sandhu directs the Colloquium for Unpopular Culture at New York University, runs the Texte und Töne publishing imprint, and is author, most recently, of Other Musics (MoMA PS1, 2016).