Talks | The Politics of Displaying Islamic Art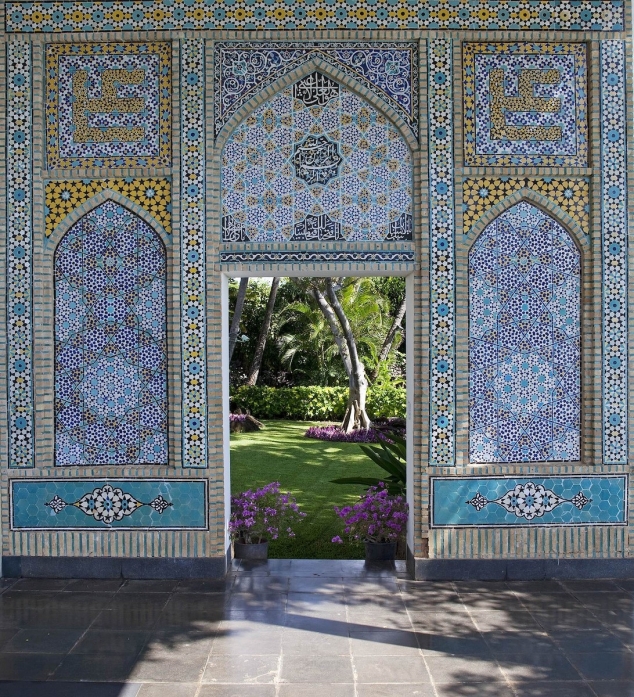 Mosaic tile panel Stonepaste monochrome-glazed, assembled as mosaic; On Shangri La's...
click image to enlarge
MOHAMED ZAKARIYA, There is nothing like Him, 2005, Photo by David Franzen

click image to enlarge
Program Details
Thursday, January 31, 2013 - 7:00 pm
Free
The Theater at MAD
Thursday, January 31, 2013 - 7:00 pm
Program Description
As Western museums and other cultural institutions have begun to expand their collections and presentations of Islamic art in recent years, myriad issues have arisen relating to post-colonial politics, divergent perspectives regarding display, and global power structures. A panel of curators and cultural leaders will explore the diverse artistic traditions of the Islamic world within the context of the region's historic and contemporary politics, as well as the complexities of presenting the work in an American setting.
Panelists include: Dr. Olga Bush, Assistant Professor of Islamic Art at Vassar College, Amy Landau, Associate Curator of Islamic Art and Manuscripts at the Walters Art Museum, Nasser Rabbat, Aga Khan Professor and the Director of the Aga Khan Program for Islamic Architecture at MIT and Dr. Layla S. Diba Independant Curator and Art Advisor.