Open Studio Hour with Emma Welty and Charisse Pearlina Weston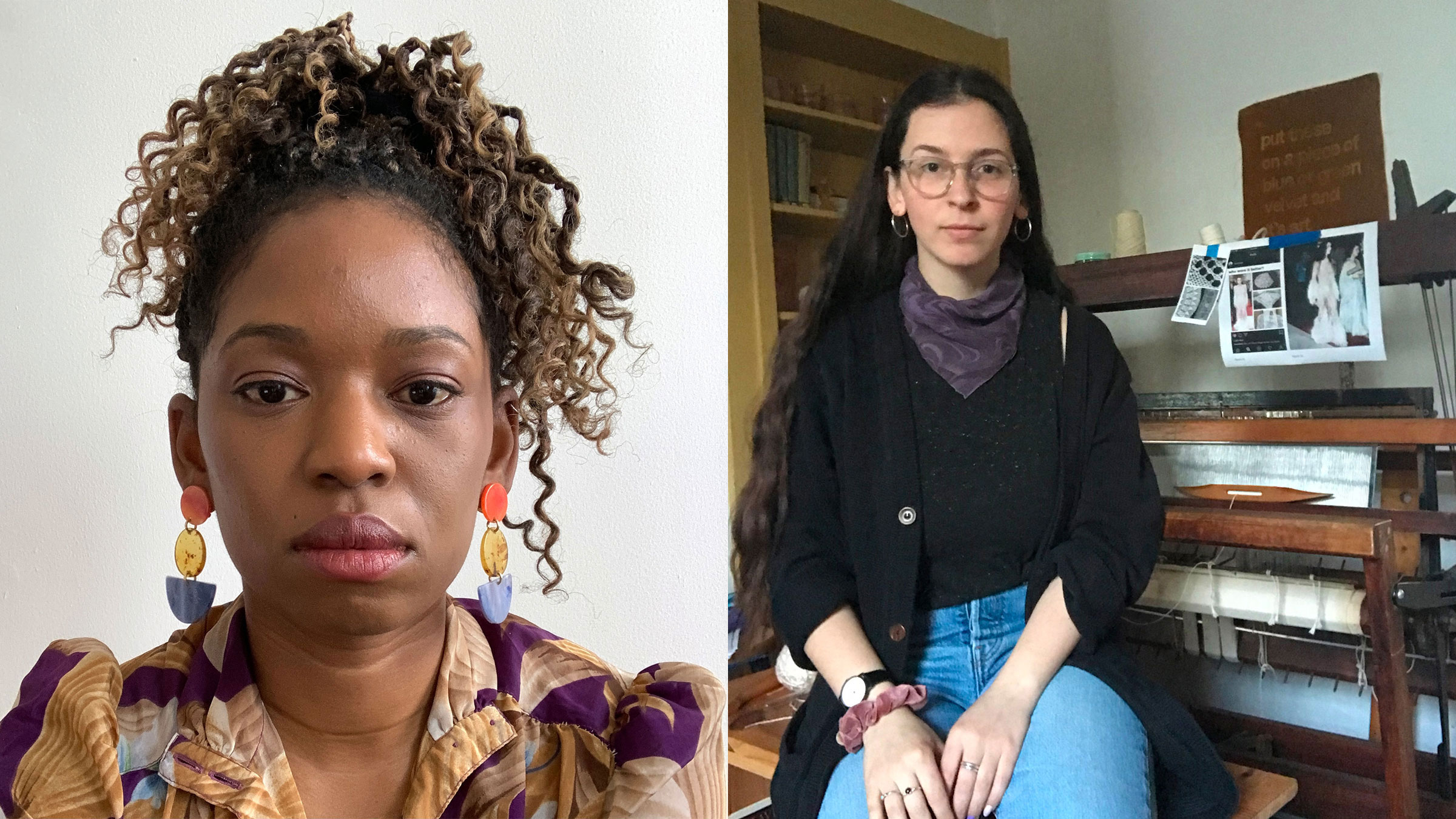 MAD's Artist Studios are online!
Artist Studios residents Emma Welty and Charisse Pearlina Weston will host an informal, virtual studio visit via Zoom webinar. Learn about new directions in contemporary art and design while joining the artists in their homes and studios. Preview works in progress and chat with Emma and Charisse about their inspirations and creative practices.
Open Studio Hours take place on Fridays and welcome visitors of all ages, families, classes and camps, creative cohorts, aspiring artists, and more. Participants are invited to participate in the conversation via Zoom's chat function and will not be on-screen. Members of MAD's Education team will be on hand to facilitate and help answer any questions.
Established in 2008, MAD's Artist Studios program has served as an important platform for more than 180 artists and designers to advance their careers.
12:00–12:30 pm ET with Emma Welty
12:30–1:00 pm ET with Charisse Pearlina Weston
ABOUT THE ARTISTS
Emma Welty's research, weaving, and lacemaking practice interrogates her Armenian identity after two generations of assimilation in the United States. Welty's current line of research and writing explores the translations and mistranslations of Armenian lace as it has moved throughout the diaspora, lending itself to further gestures of material translation in the quest for preservation. During her MAD residency, Welty will explore Armenian lace knotting, and the role its portability played in saving the tradition during moments of violent exodus, which echoes loudly today. Welty earned her BFA from Massachusetts College of Art and Design and her MFA in Visual Arts and MA in Art History from Purchase College, SUNY. She has taught at Westchester Community College, Purchase College, and the Textile Arts Center.
Charisse Pearlina Weston's creative work emerges from deep material investigations of poetics and the autobiographical. She utilizes glass to conceptually embody both the everyday risk of anti-black violence and the precocity and malleability of blackness in the face of this violence. Melding glass sculptures and photography with poetic fragments of black experience, her work examines the interstices of black interiors and intimacies. She reuses and re-articulates materials from past installations to formulate the next to represent both repetition as a symbol of Black cultural production and its reliance on an order of temporal engagement in which the second time encodes an emergent originality. Weston received her MFA from the University of California-Irvine, an MSc from the University of Edinburgh, a BA from the University of North Texas, and completed the Whitney Museum of American Art's Independent Study Program. Recent exhibitions include solo exhibitions at Abrons Art Center and Recess (forthcoming), as well as group shows at the Contemporary Art Museum, Houston, and ArtPace, San Antonio (forthcoming).