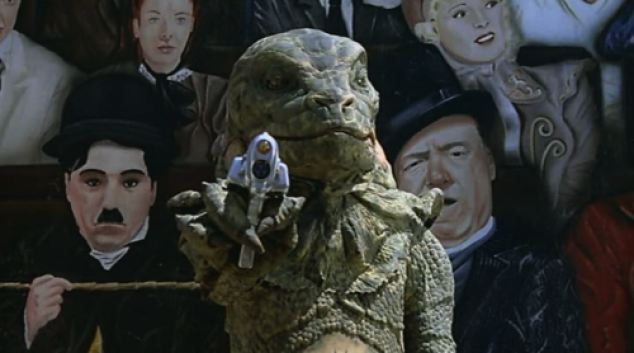 Nowhere, image courtesy Warner Brothers
click image to enlarge
Nowhere, image courtesy Warner Brothers

click image to enlarge

Nowhere, image courtesy Warner Brothers

click image to enlarge

Nowhere, image courtesy Warner Brothers

click image to enlarge
Program Details
Friday, September 27, 2013 - 7:00 pm
$10 general / $5 members and students
The Theater at MAD
Friday, September 27, 2013 - 7:00 pm
Program Description
Dir. Gregg Araki
Starring James Duval, Rachel True, and Nathan Bexton
82 min.
Aptly described by director Gregg Araki as Beverly Hills 90210 on acid, Nowhere (1997) features a sterling cast of has-beens and up-and-comers including Shannen Doherty, Traci Lords, Rose McGowan, Ryan Phillippe, Heather Graham, Mena Suvari, Christina Applegate, John Ritter, and Beverly D'Angelo tooling around Los Angeles in a drug- and sex-fuelled haze set to a soundtrack featuring Radiohead, Elastica, Hole, and Massive Attack. This final installment of the Teenage Apocalypse trilogy showcases the full-tilt flurry of sex, drugs, Pop art, Hollywood celebrities, and teenage wasteland careening towards what seems like the end of the world.
Appearance by writer/director Gregg Araki for Q&A following the screening.