Music at the eye's level with Jessica Pavone
Thu, Jan 17 / 6:30–7:15 pm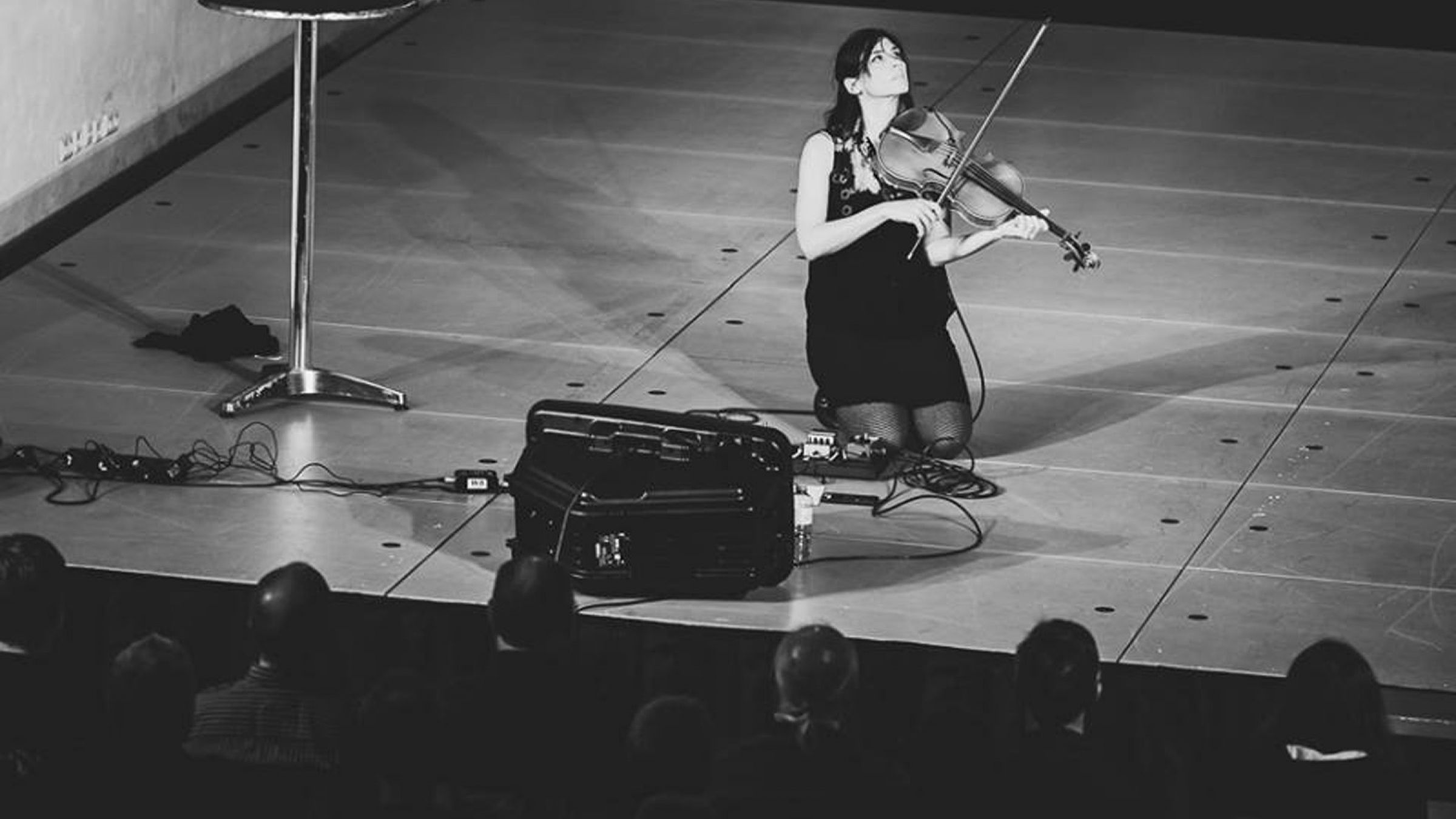 Experience performances by some of New York's most exciting musicians in response to Anne Lindberg's the eye's level, a site-specific installation that uses hundreds of strings to evoke a cool ray of light raking across the gallery. Each musician will enliven the gallery to create a resonant space between the strings of their respective instruments and the strings in Lindberg's work.
Jessica Pavone is a composer, violist, violinist, and electric bassist who has performed in numerous improvisation, avant-jazz, experimental, folk, soul, and chamber ensembles since moving to New York City in 2000. In addition to leading her own string ensemble, she plays with the band JOBS, in a duo with guitarist Mary Halvorson, in Anthony Braxton's Tri-Centric Orchestra, and as a solo violist. For her work as a composer, The Wire magazine praised her "ability to transform a naked tonal gesture into something special," and the New York Times described her music as "distinct and beguiling ... its core is steely, and its execution clear." Pavone has toured extensively throughout the United States, Canada, and Europe, performing in venues ranging from international music festivals, universities, and art galleries to community centers and basements. Her music has premiered in such New York City venues as Roulette Intermedium, the ISSUE Project Room, and The Kitchen, and at the Klangbad Festival in Scheer, Germany. In 2011 she was featured in NPR's "The Mix: 100 Composers Under 40."
Music at the eye's level is organized by Ethan Philbrick, cellist and composer, and Lydia Brawner, Manager of Public Programs at MAD.
Please review our health and safety protocols before you arrive. MAD strongly recommends all visitors six months and older are vaccinated against Covid-19 and visitors ages two and up wear face coverings, even if vaccinated. Thank you for your cooperation.