Movie Night with Machine: Eyes of Laura Mars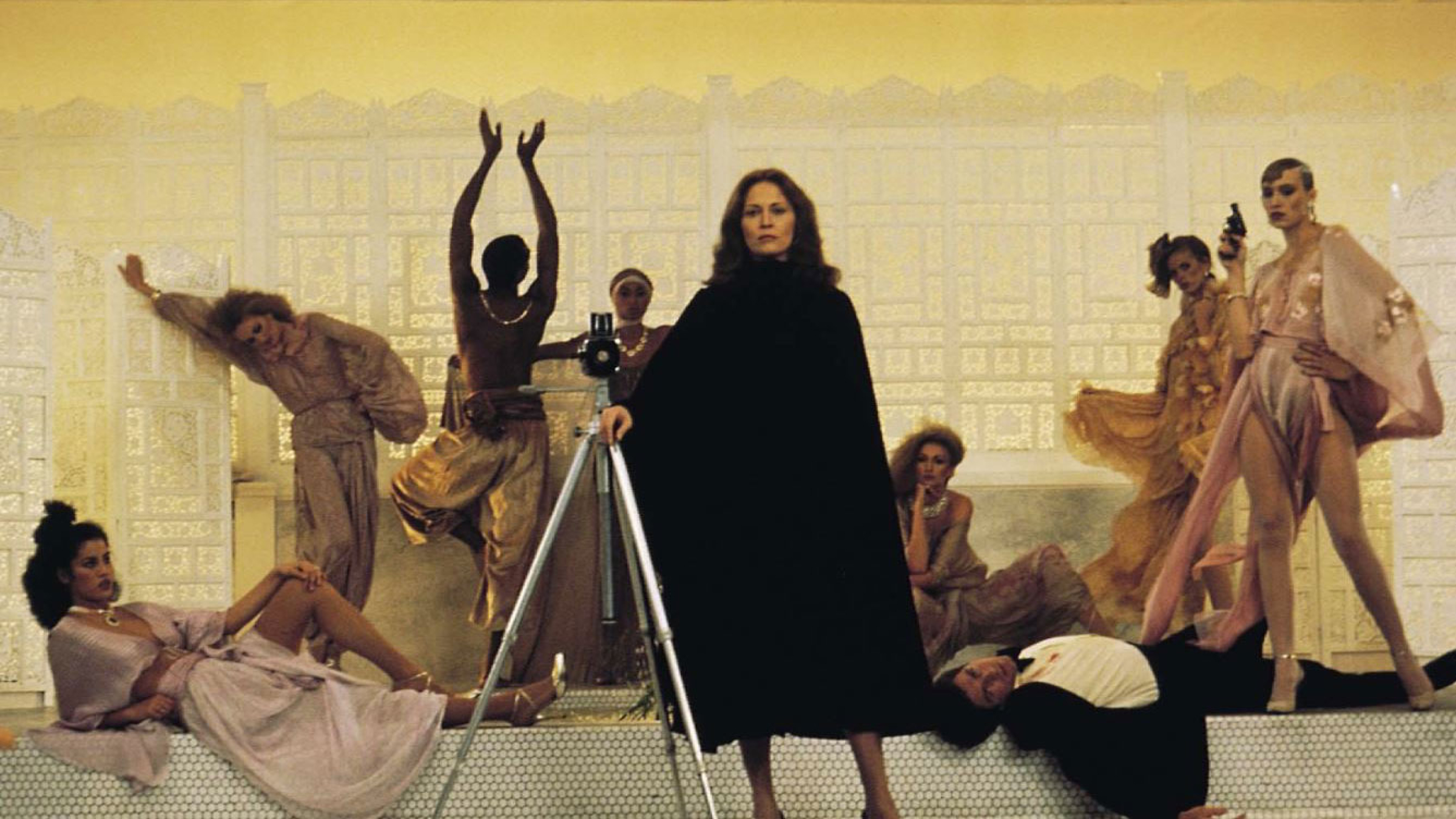 Eyes of Laura Mars
104 min, dir. Irvin Kershner
Digital
Join Machine Dazzle for a Halloween screening of the thriller Eyes of Laura Mars. Faye Dunaway stars as the glamorously controversial New York fashion photographer who suddenly develops the ability to see through the eyes of a serial killer. Tommy Lee Jones is the cop she teams up with to crack the case. Helmut Newton provides the kinky images that stand in for Laura Mars' portfolio. Irvin Kershner's stylish neo-noir was developed from an original story by horror master John Carpenter and features an iconic Columbus Circle photo shoot of lingerie-clad models and burning cars. Costume inspiration?
Movie Night with Machine is a screening series of five beloved throwback films curated by Machine Dazzle to accompany his solo exhibition, Queer Maximalism x Machine Dazzle. All released in the late seventies and early eighties, these films delighted the young artist and helped to shape his omnivorous approach to culture. Playful and predictably over-the-top, Movie Night with Machine evenings will include costume contests, a custom-designed step-and-repeat, giveaways, photoshoots, and more! The films will be introduced by Machine and will be followed by talk backs with the artist.
MOVIE NIGHTS
Oct 13: Clash of the Titans
Oct 25: Star Trek: The Motion Picture
Oct 27: Halloween Screening of Eyes of Laura Mars
Dec 20: Machine Dazzle Birthday Celebration Screening of Xanadu
Jan 10: Evil Under the Sun
Please review our health and safety protocols before you arrive. MAD strongly recommends all visitors six months and older are vaccinated against Covid-19 and visitors ages two and up wear face coverings, even if vaccinated. Thank you for your cooperation.