Movie Night with Machine: Clash of the Titans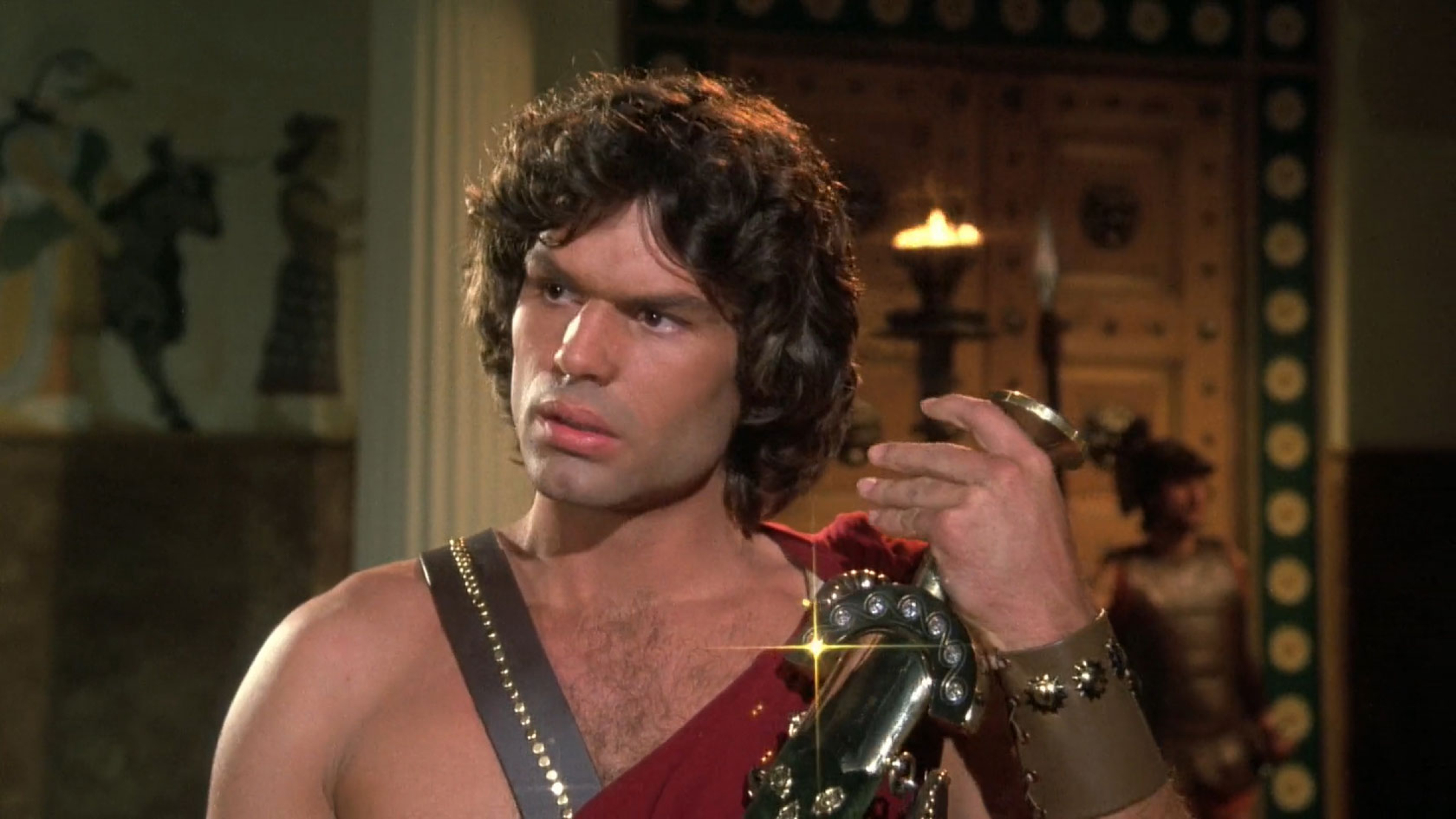 Clash of the Titans (1981)
118 min, dir. Desmond Davis
35mm
Join Machine Dazzle for a screening of a favorite fantasy-action film, Clash of the Titans. Best remembered for Ray Harryhausen's iconic stop-motion monsters, Clash of the Titans features American heartthrob Harry Hamlin as demigod Perseus and none other than the great British actor Laurence Olivier as his father, Zeus. Shown on an original 35mm print, this romantic adventure is an '80s classic, and for critic Roger Ebert, "gloriously silly."
Movie Night with Machine is a screening series of five beloved throwback films curated by Machine Dazzle to accompany his solo exhibition, Queer Maximalism x Machine Dazzle. All released in the late seventies and early eighties, these films delighted the young artist and helped to shape his omnivorous approach to culture. Playful and predictably over-the-top, Movie Night with Machine evenings will include costume contests, a custom-designed step-and-repeat, giveaways, photoshoots, and more! The films will be introduced by Machine and will be followed by talk backs with the artist.
MOVIE NIGHTS
Oct 13: Clash of the Titans
Oct 25: Star Trek: The Motion Picture
Oct 27: Halloween Celebration Screening of Eyes of Laura Mars
Dec 20: Machine Dazzle Birthday Celebration Screening of Xanadu
Jan 10: Evil Under the Sun
Image: Clash of the Titans, 1981 (film still, Warner Brothers)
Please review our health and safety protocols before you arrive. MAD strongly recommends all visitors six months and older are vaccinated against Covid-19 and visitors ages two and up wear face coverings, even if vaccinated. Thank you for your cooperation.