MAD Moments with Natalia Arbelaez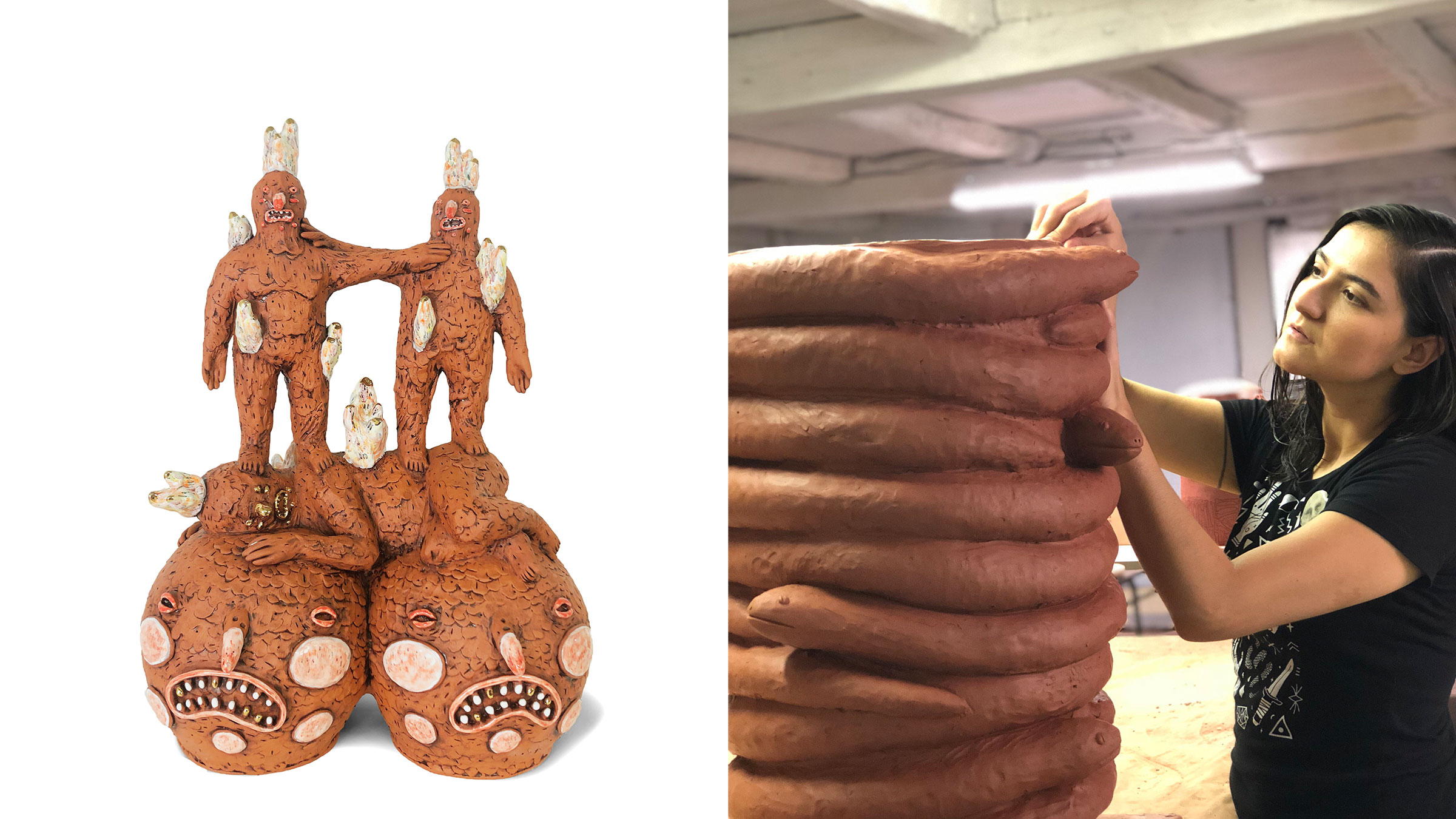 In these MAD Moments, Chief Curator Elissa Auther is joined by Artist Studios alum Natalia Arbelaez and assistant curator Angelik Vizcarrondo-Laboy for an online conversation about sculpture, ceramics, and craft. Hear from the NYC-based artist about her inspirations. Get the insider's scoop on what's next for this ceramicist. Ask your questions during Q&A with the artist.
In her sculptures, Arbelaez explores stories of Amerindian identity, women of color, immigration, and colonization through the levity of quirky, sharp-toothed, grimacing figures inspired by Central and South American indigenous ceramics.
Arbelaez is one of the featured artists in Vizcarrondo-Laboy's recent exhibition for the Center for Craft, Sleight of Hand, which brings together six contemporary artists using humor in ceramics as a tool of resistance, resilience, and healing, to navigate a range of pressing social issues.
MAD Moments is a series of talks hosted by Chief Curator Elissa Auther and access is free for all Members and Patrons. Not a Member yet? Ticket costs for this edition may be applied to the purchase of a MAD Membership. Please contact members@madmuseum.org to become a part of the MAD family today.
Ticket purchasers will receive an email confirmation. Please follow the link under "Important Information" to complete your registration with Zoom.
For questions, please email members@madmuseum.org.
Please review our health and safety protocols before you arrive. MAD strongly recommends all visitors five and up are vaccinated against Covid-19 and visitors ages two and up wear face coverings, even if vaccinated. Thank you for your cooperation.