MAD Moments: Carrie Moyer and Sheila Pepe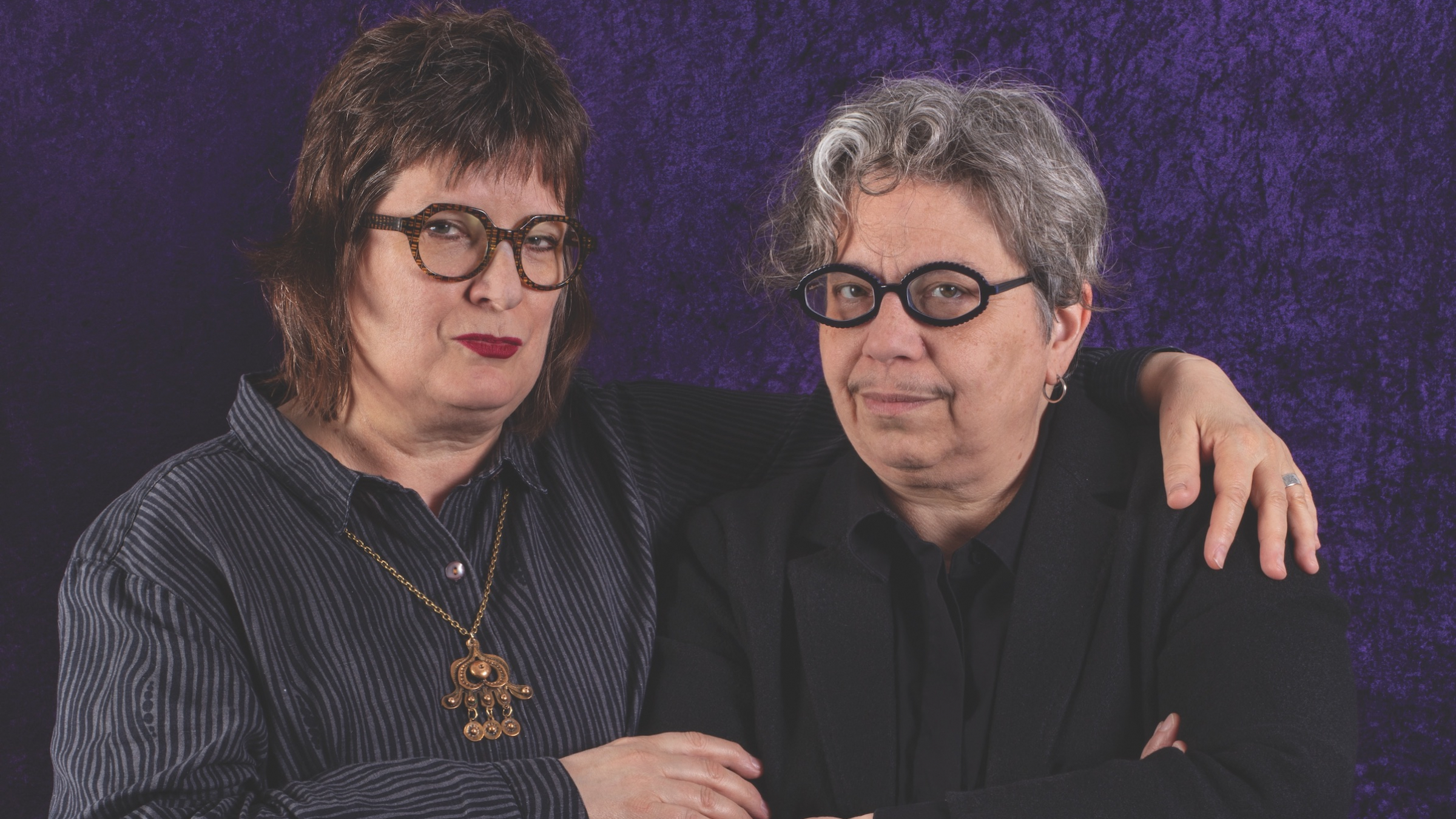 In these MAD Moments, celebrate PRIDE with a online conversation on art and queer activism featuring chief curator Elissa Auther, curatorial assistant Alida Jekabson, and artists Carrie Moyer and Sheila Pepe. Hear from the Tabernacles for Trying Times artists about their long-standing artistic and political commitments, including Moyer's history of graphic design work with her project Dyke Action Machine! and Pepe's experiences working across the craft and art worlds, each addressing issues vital to lesbian survival and visibility. Ask all your questions in the interactive Q&A.
MAD Moments is a series of talks hosted by a MAD curator and access is free for all Members and Patrons. Not a Member yet? Ticket costs for this edition may be applied to the purchase of a MAD Membership. Please contact members@madmuseum.org to become a part of the MAD family today.
Ticket purchasers will receive an email confirmation. Please follow the link under "Important Information" to complete your registration with Zoom.
For questions, please email members@madmuseum.org.
About the artists
Carrie Moyer's sumptuous paintings on canvas explore and extend the legacy of American Abstraction while paying homage to figures such as Helen Frankenthaler, Elizabeth Murray, and Georgia O'Keeffe. Rife with visual precedents, Moyer's compositions reference Color Field, Pop Art, and 1970s Feminist art while proposing a new approach to fusing history and experimentation in painting. Moyer co-founded one of the first lesbian public art projects, Dyke Action Machine! (DAM!). DAM! blitzed the streets of New York City with posters to dissect mainstream media by inserting lesbian images into recognizably commercial contexts, revealing how lesbians are depicted in American popular culture.
Sheila Pepe is best known for her fiber-based, site-specific installations that challenge notions of domestic crafts and "women's work." These web-like structures intervene in architectural spaces and galleries, creating volumes, lines, and shadows that are subject to the changing conditions of the environments they occupy. Part of Pepe's commitment to feminist politics is her long-standing engagement with collective making. In 2007 she undertook several ambitious collaborative projects, including Liquid Sky at MoMA PS1. Some of Pepe's other collaborations have reversed the terms of making and invited collective unmaking. In her Common Sense series, participants were encouraged to unravel her textile installations and use the materials for their own purposes.
Carrie Moyer and Sheila Pepe: Tabernacles for Trying Times is on view through Februry 22, 2022.
Portrait of Carrie Moyer and Sheila Pepe. Photo by Rachel Stern.