In the MAD Loupe with Sam Gassman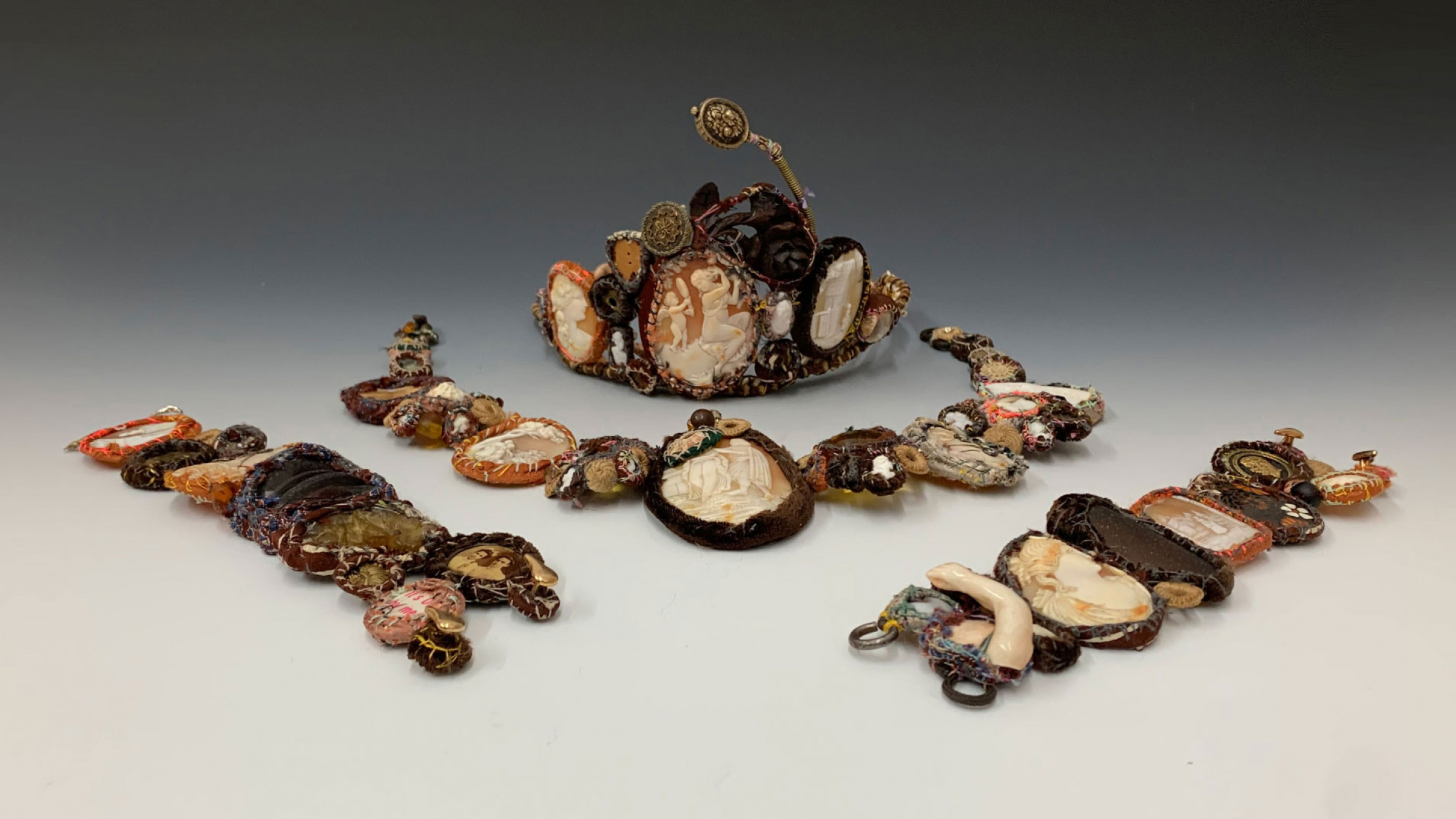 Pull up a virtual chair and join associate curator Barbara Paris Gifford for In the MAD Loupe, a quarterly program that explores exciting and provocative contemporary jewelry makers and their practices. This month, Gifford welcomes Sam Gassman, a visual artist and antiquarian whose "rag jewels" are taking the field by storm. His work, including necklaces, bracelets, jewelry boxes, and crowns, is a fusion of materials and techniques stemming from his vast knowledge of aesthetics and fabrication history, which the duo will discuss.
In the MAD Loupe is free for all Members and Patrons. Ticket costs may be applied to the purchase of a MAD Membership. Join today and enjoy unlimited free admission to the Museum and MAD About Jewelry 2022. Taking place April 27–30, the annual benefit for MAD features works for sale from more than 40 emerging and acclaimed international jewelry artists. Please contact members@madmuseum.org to purchase your Membership.
About the Artist
Sam Gassman is a New York City based visual artist and antiquarian with expertise in historic jewelry, architecture, and decorative arts from the Mesopotamian period to the 20th century. He is a graduate GIA gemologist (Gemological Institute of America) and is the owner of E. Foxe Harrell, an international business specializing in antique jewelry and decorative arts. He has worked extensively with theater and television including historic jewelry consulting for the Emmy award winning John Adams Series. He was a visiting scholar at the University of Iowa for 12 years working with world renowned silversmith and MAD collection artist Chunghi Choo, where he also obtained a BA in English and Italian. His work is included in the collections of the Cooper Hewitt, Smithsonian Design Museum, New York, the Musée des Arts Décoratifs, Paris, France, The Grassi Museum, Leipzig, Germany, The Museo Arte Contemporano (MAC), Santiago, Chile, and many private collections.
Samuel Gassman, Jewel 18 (Brown Parure), 2021, Wool Silk Cotton, Italian and English shell cameos c. 1840-1930, Citrine, Amber, Diamond, Wood, Brass, Iron, Silver, 18k Gold, Leather, Horn, Celluloid Photograph c. 1910, Sea Glass, Japanese Cloisonné, Spanish, Toledo Ware Portrait, Bullion Tassel, Golden Acrylic, Archival Paper, Archival Foamcore, and Magic Smooth.
Please review our health and safety protocols before you arrive. MAD strongly recommends all visitors six months and older are vaccinated against Covid-19 and visitors ages two and up wear face coverings, even if vaccinated. Thank you for your cooperation.