In the MAD Loupe: Debra Rapoport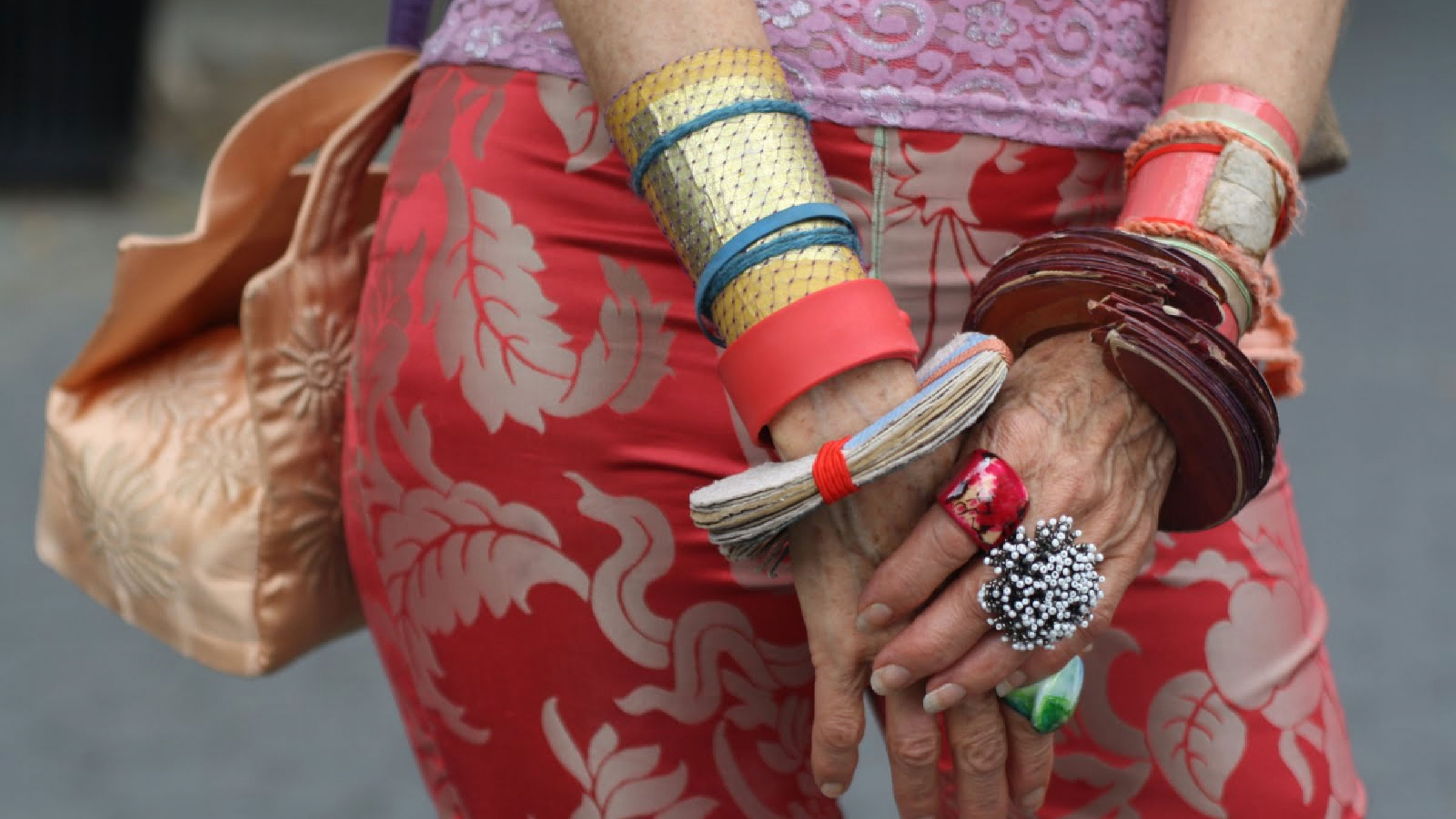 For this edition of In the MAD Loupe celebrating Earth Day, join MAD associate curator Barbara Paris Gifford in discussion with artist and style icon Debra Rapoport. Explore Rapoport's use of upcycled materials to create stunning objects to wear: toilet paper rolls as cuffs, video tape as artful clothing, paper towels as hats, scouring pads as bracelets, egg cartons and used tea bags as epaulettes, and bottle tops and espresso pods as embellishment. See pieces from her collection and hear about her inspirations— from found objects to historical adornment.
In the MAD Loupe is a series of talks hosted by associate curator Barbara Paris Gifford and access is free for all Members and Patrons. Not a Member yet? Ticket costs for this edition may be applied to the purchase of a MAD Membership. Please contact members@madmuseum.org to become a part of the MAD family today.
Ticket purchasers will receive an email confirmation. Please follow the link under "Important Information" to complete your registration with Zoom.
About the Artist
As a visual/performance artist, Debra Rapoport (New York, 1945) calls what she does: "Dressing Up, Over and Again!" Working with nontraditional and repurposed materials, she creates clothing and accessories that she wears with great panache. She says, "Everything's a hat, be it a lampshade, vase, or paper bag. With a hat you have Hatitude. It's also about Framing the Face." Rather than consume, Rapoport would rather reinvent and curate her closet, transcending from fashion into personal style. "Frugality is Fun," "Style is Healing," "Dress to De-stress," and "Hand to Mouth is Better than 9-5!" are her meditations and mantras. Rapoport is featured in the film Advanced Style, as well as the three Advanced Style books and Advanced Style TEDx talk with Ari Seth Cohen. She has taught classes at the University of California, Davis, New York University, MAD, and MOMA. Her work is in the collections of the Metropolitan Museum of Art, Los Angeles County of Museum Art, the Museum of Fine Arts, Houston, Philadelphia Museum of Art, Ilias Lalaounis Jewelry Museum in Athens, Greece, and the Hermitage Museum in St. Petersburg, Russia.