Family | MAD Family Fun Day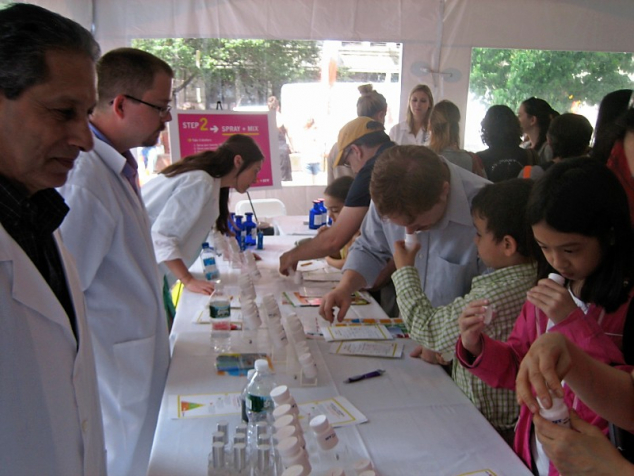 Program Details
Saturday, February 16, 2013 - 11:00 am to 4:00 pm
$20 members / $30 per family (includes admission, workshop materials, and tour for 2 adults and up to 4 children)
7th floor, MAD
Saturday, February 16, 2013 - 11:00 am
Program Description
MAD FAMILY FUN DAY
Join us for a day filled with fun, laughter, and art at MAD's Family Fun Day.
Inspired by our exhibition, The Art of Scent, join MAD and the International Flavors & Fragrances (IFF) Smell Lab in an engaging, interactive, hands-on education experience designed to illuminate on the science of olfaction, the complexity of scents, and the art of perfumery as you create your own personal fragrance.
The IFF Smell Lab
Create your own unique fragrance from scratch. Learn how to smell and to blend top, middle and bottom notes to create
your own special fragrance. Perfume is a mixture of fragrant notes: the notes develop over time from the top to the middle
to the bottom. The top notes form the first impression; middle notes are the heart of the perfume; bottom notes are the
foundation. To create your personal scent, first smell and choose top, middle and bottom notes. Then spray and mix by
layering the notes. Mix the ingredients. Name your personal scent. Voila! Enjoy!
Suitable for all ages.
Pick up your time badge in the lobby of the Museum, explore the galleries and the social media space before or after your
experience in the IFF Smell Lab.
Guaranteed to be a special day spent with family and friends!