Special Events | LOOT 2011 Gala Benefit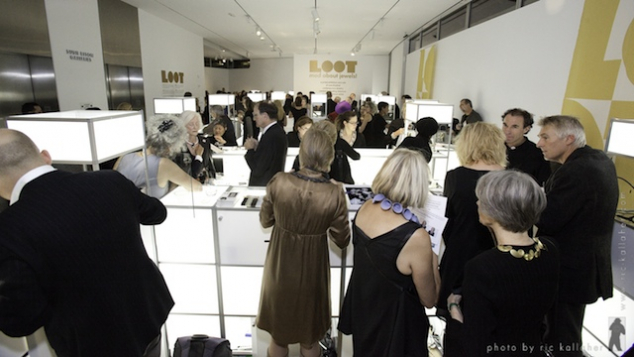 Program Details
Tuesday, October 11, 2011 - 6:00 pm to 8:00 pm
2nd floor galleries, MAD
Tuesday, October 11, 2011 - 6:00 pm
Program Description
At the gala opening for LOOT 2011, where proceeds benefit the Museum's exhibition and education programs, jewelry authority and curator, Lois Sherr Dubin, author of the soon-to-be-published book, "Adornment: The Necklaces of Barbara Natoli Witt," will present a lecture that evening on the subjects of Witt's work in relation to the history of jewelry-making. The work of Barbara Natoli Witt will be featured in the exhibition on the second floor.
The Exhibition and Sale Continues…
Wednesday, October 12, 11am to 8pm
Thursday, October 13, 11am to 9pm
Friday, October 14, 11am to 6pm
Click here for a listing of LOOT artists.
made possible by
Special thanks to our LOOT 2011 Sponsors