Cinema | Let Sleeping Corpses Lie (Non si deve profanare il sonno dei morti viventi)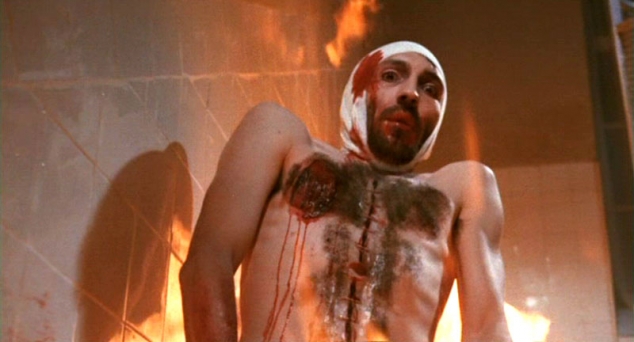 Program Details
Saturday, July 10, 2010 - 3:00 pm
$10/$7 for students or with zombie make-up*
The Theater at MAD
Saturday, July 10, 2010 - 3:00 pm
Program Description
1974, Dir. Jorge Grau
with Cristina Galbó, Ray Lovelock and Arthur Kennedy
Released under no less than 18 alternative titles, including Living Dead at Manchester Morgue, Brunch with the Dead, and Zombi 3 (although being made 5 years prior to the release of Zombi), Let Sleeping Corpses Lie broke new ground by merging the zombie genre with a critique of technology's effect on the natural world.
When the Department of Agriculture unveils an ultrasonic sound machine designed to drastically reduce the insect population, they inadvertently resurrect the newly deceased.
Unaware of the growing hordes of the walking dead, George (Ray Lovelock) is given a ride by Edna (Cristina Galbó), after she runs over his motorcycle.
They are stopped by a bigoted police investigator (Arthur Kennedy) who decides that these two hippies are responsible for recently discovered "Manson Family style murders." Refusing to believe their cries of innocence, the investigator draws the duo into a living hell of the gruesome zombie plague.
Creating some of the most iconic zombie characters, and influencing a broad spectrum of artists from Rob Zombie to Dead Set, Let Sleeping Corpses Lie laid the groundwork for the rise of the Italian Zombie Film Movement.
 * Discount taken at door.