Karen Finley's Artists Anonymous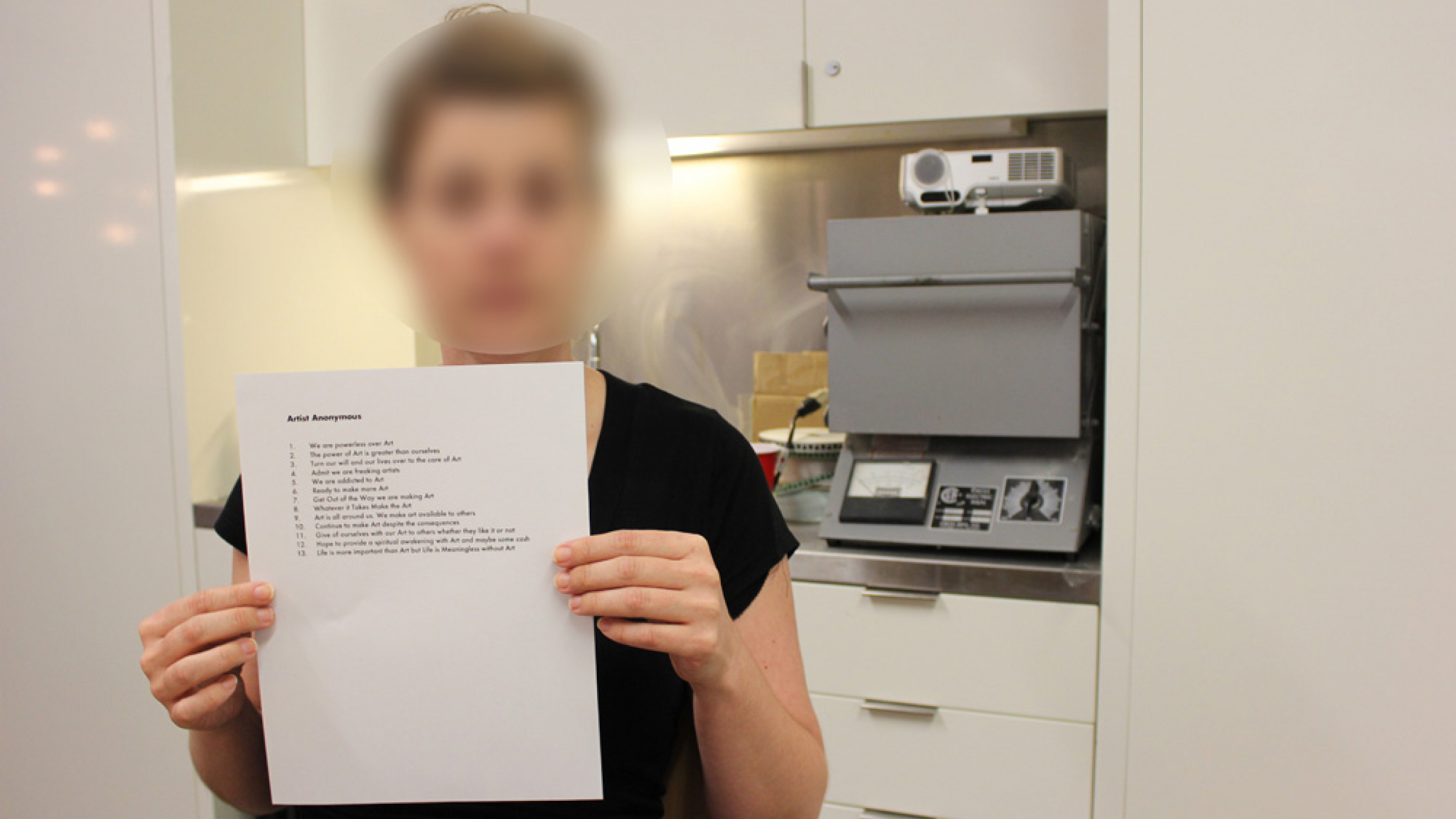 Do you have a problem with art? Do you need help with that problem? If so, Karen Finley and the Museum of Arts and Design are here for you.
Held every other week for 12 weeks, Artists Anonymous are open meetings for artists who feel that their lives have been affected by art making, the art world, and the troubles of maintaining a creative life and career. The meetings offer the group a space to consider and reflect on challenges that we encounter as artists. Reimagining the form of a 12-step program, each meeting will begin with a brief topic or prompt, or a creative exercise for consideration by Karen Finley. Guest artist speakers will join each meeting and offer testimonials of transformation. Artists will be able to share, address the prompt, offer gratitude, or vocalize an issue that they are going through. Other exercises will be explored during these sessions.
13 Steps
We Are Powerless Over Art
The Power Of Art Is Greater Than Ourselves
Turn Our Will And Our Lives Over To The Care Of Art
Admit We Are Artists
We Are Addicted To Art
Ready To Make More Art
Get Out Of The Way We Are Making Art
Whatever It Takes Make The Art
Art Is All Around Us. We Make Art Available To Others
Continue To Make Art Despite The Consequences
Give Of Ourselves With Our Art To Others Whether They Like It Or Not
Hope To Provide A Spiritual Awakening With Art And Maybe Some Cash
Life Is More Important Than Art But Life Is Meaningless Without Art