Intensive Workshop: Armenian Needle Lace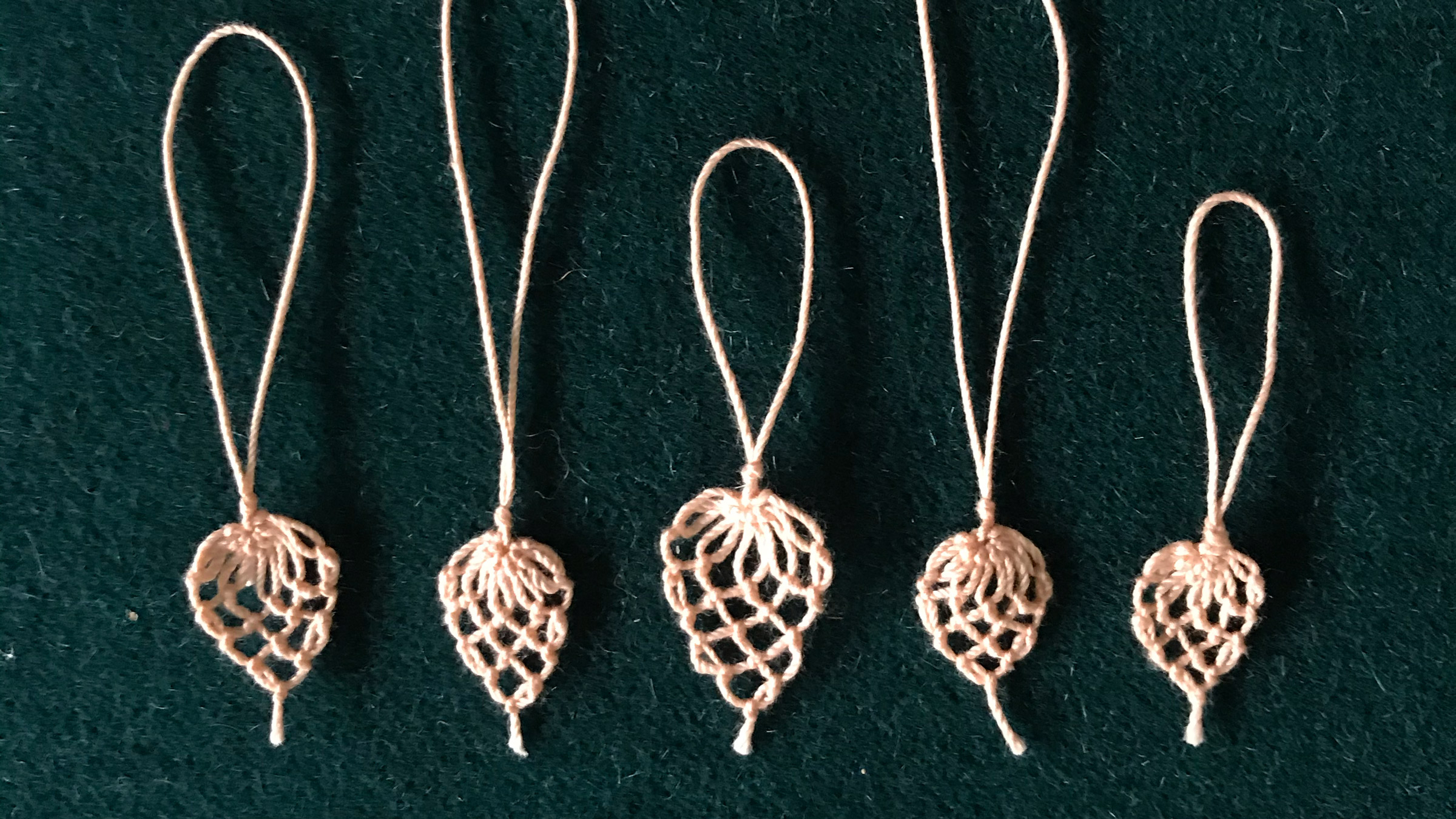 Join MAD Artist Studios resident Emma Welty in creating a delicate needle lace strawberry (known as "yelag" in Armenian). Armenian needle lace is a knotting technique made with simply a needle and thread. Because it is made with lightweight and commonly found materials, it is a craft that has survived the forced displacement of many generations of Armenians. Over the last century, the craft of Armenian needle lace has been painstakingly preserved within communities of the Armenian-American diaspora through intergenerational instruction, how-to books, exhibitions, and, in recent years, video tutorials. Limited to only 12 participants, this intensive online workshop aims to be a link in that chain of intergenerational craft.
Ticket holders will receive an email 24 hours in advance of the program with instructions for accessing the workshop on Zoom.
SUGGESTED MATERIALS
Thread of your choice, but consider the following:

The thread should be very strong (usually cotton) and thin enough to thread your needle, but not so thin that it strains your eyes.
Emma does

not

recommend embroidery floss that can be easily untwisted. Instead, choose a thread that with a fairly tight ply so you don't accidentally pierce the needle in between strands and create a tangle.
Emma will be working with a crochet thread like this that is considerably thicker than sewing thread.

Needle of your choice:

The needle should have a big enough eye for your thread of choice.
For thicker threads, Emma recommends a tapestry needle
If you are concerned about threading needles or are more comfortable with a smaller gauge needle, a needle threader always comes in handy

Scissors
Optional: Workshop attendees are invited to bring in an heirloom or meaningful textile to share at the top of the class (especially if you have a piece of needle lace in your collection!)
ABOUT THE ARTIST
Emma Welty's research, weaving, and lacemaking practice interrogates her Armenian identity after two generations of assimilation in the United States. Welty's current line of research and writing explores the translations and mistranslations of Armenian lace as it has moved throughout the diaspora, lending itself to further gestures of material translation in the quest for preservation. During her MAD residency, Welty will explore Armenian lace knotting and the role its portability played in saving the tradition during moments of violent exodus, which echoes loudly today. Welty earned her BFA from Massachusetts College of Art and Design and her MFA in Visual Arts and MA in Art History from Purchase College, SUNY. She has taught at Westchester Community College, Purchase College, and the Textile Arts Center.