Inside HR Giger's Sanctuaries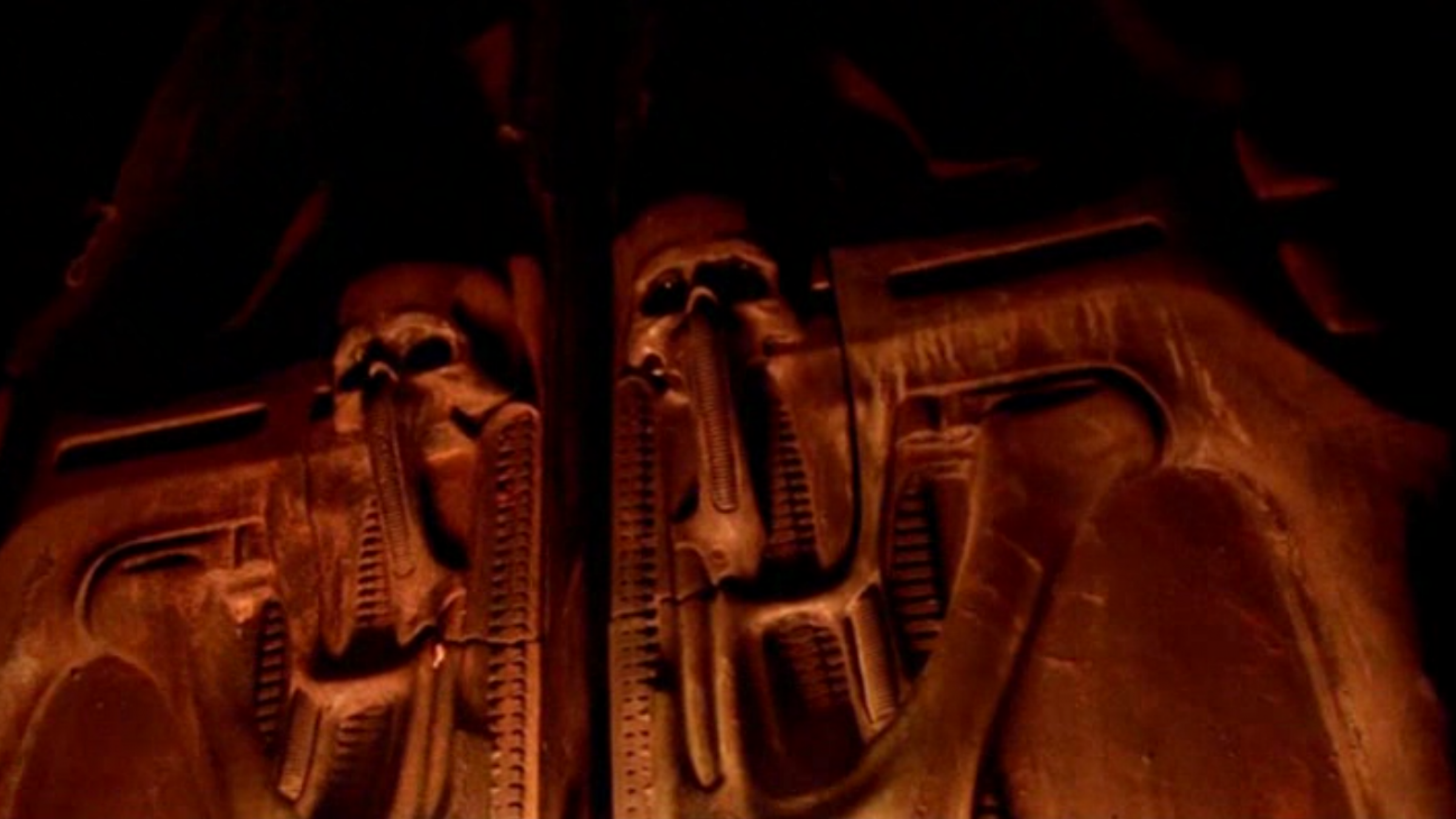 Join MAD for this collection of documentaries revealing the inner thoughts and visions of the iconic artist HR Giger. From the HR Giger Museum and Bar in Gruyeres, Switzerland, to the artist's atelier, these films explore how the environments of Giger inform his work, as well as revealing the personal thoughts that helped to shape his works.
Program Includes:
State of Sabotage
2003, Dir. Robert Jelinek
Digital Projection, 4 min
The State of Sabotage (SoS) was founded as a sovereign state in 2003 on the unpopulated island Harakka in Finland by the Austrian artist ROBERT JELINEK. Giger creates a public sculpture for Jelinek's project.
Through the Eyes of HR Giger
2005, Dir. Florian Hollerl and Patrick Spanbauer
12 min, Digital Projection
Using his Passage Temple paintings as a framework, Swiss artist HR Giger reflects on death, fear, and his career as an artist in a deeply personal interview.
HR Giger's Sanctuary
2007, Dir. Nick Brandestini and Steve Ellington
20 min, Digital Projection
Filmed at the HR Giger Museum and Giger Bar in Gruyeres, HR Giger's Sanctuary features an interview and a museum tour with the master of the airbrush, the inventor of 'biomechanics', and the creator of the Academy Award winning Alien. The eccentric artist talks freely about his fascination with the morbid, his fame and cult following, his fears and nightmares, and his visions of the future.
The Mystery of San Gotardo
2008, Dir. Till Nowak
Digital Projection, 2min 30sec
A hypothetical trailer for a movie concept developed by HR Giger. Nowak's mastery of cgi brings Giger's concepts to life with vivid detail.
HR Giger Revealed
2010, Dir. David N. Jahn
52 min, Digital Projection
Director David N. Jahn worked as an assistant at Giger's atelier in Zürich starting in 2000. When he returned to Prague, he initiated the artist's 2005 Prague exhibition and served as consultant to its organization. With HR Giger Revealed, Jahn documents a certain period of Giger's work and life, filming at Giger's studio in Zürich, and in Gruyéres ,where the HR Giger Museum and the Giger Bar are located. Jahn travels to Vienna, Paris, and New York, assembling an array of interviews with other personalities of the art and cultural world.
Swissmade 2069
1968, Dir. FM Murer
40 min, Digital Projection
A dystopian science fiction film, made from the perspective of an alien visitor, Swissmade 2069 considers various idiosyncratic personalities who inhabit the state-controlled Switzerland of 2069. Never before screened in the USA, this film is the debut of Giger's prosthetic and costume design that would later become his trademark. Giger, himself, also makes a lengthy appearance.
Please review our health and safety protocols before you arrive. MAD strongly recommends all visitors six months and older are vaccinated against Covid-19 and visitors ages two and up wear face coverings, even if vaccinated. Thank you for your cooperation.