Talks | The Home Front : MAD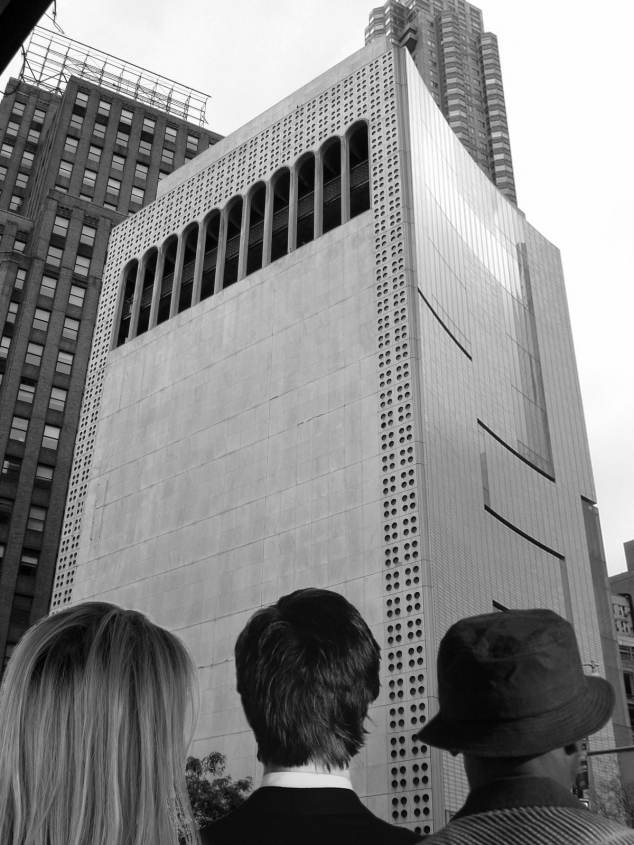 Program Details
Saturday, March 16, 2013 - 11:00 am to 5:30 pm
Free with Museum Admission
Throughout MAD
Saturday, March 16, 2013 - 11:00 am
Program Description
The Home Front: MAD, a one-day event organized by CLOG, brings together multiple voices on the single topic of the Museum of Arts and Design. Instead of one curatorial voice and a selection of multiple works—as is typical of many traditional exhibitions—this show presents multiple voices on one topic. Unlike the typical CLOG print format, this show will rely solely on the spoken word.
Select individuals, with various backgrounds and insights relevant to this conversation, are stationed throughout the museum. The speakers include curators, architecture critics, historians, members, and employees, among others. Topics presented will range from the history of the site at 2 Columbus Circle, the design by Edward Durell Stone and the later renovation and redesign by Allied Works Architecture, to the history of the Museum of Arts and Design as an institution and the Museum's current programming and exhibitions.
As visitors walk around the gallery, they have the opportunity to hear and discuss these subjects, piecing together a holistic view of MAD while contemplating different stories, details, facts, and opinions. The viewer-turned-participant is forced to engage with the topic, discover a new point of view, and come away with fresh insights into MAD—its past, present, and future.