Glass in Flux with Deborah Czeresko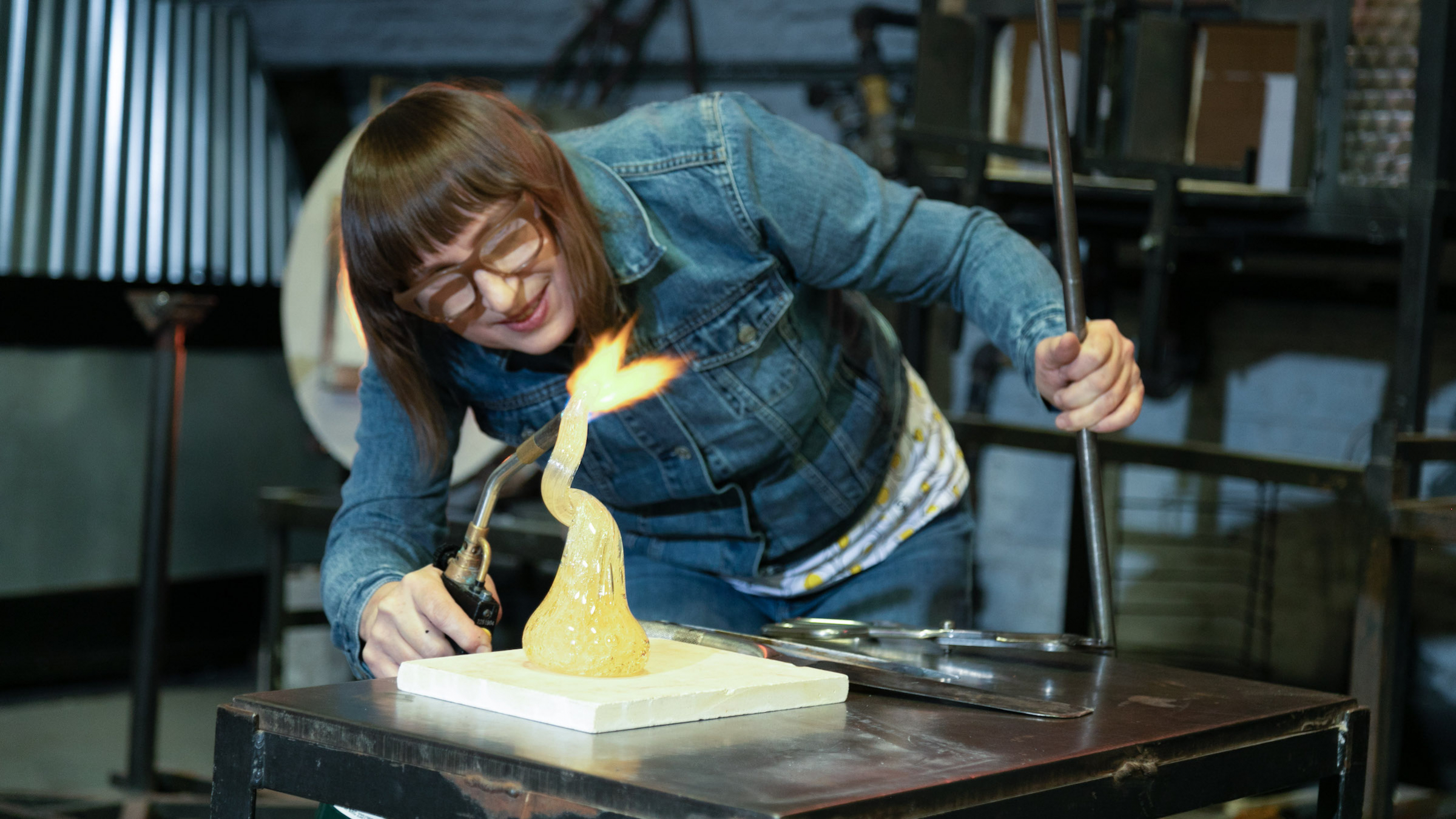 In this edition of Glass in Flux, collections curator Samantha De Tillio will speak with artist Deborah Czeresko, winner of Netflix's glass-blowing competition, Blown Away. Czeresko will share work from her career and current projects, and the pair will discuss the artist's activism, the value of craft, life after reality TV, and hopes for art in our post-pandemic future. The program will conclude with an interactive Q&A.
Glass in Flux is a virtual program series hosted by Samantha De Tillio exploring interdisciplinary practices in contemporary glass. Access is free for all Members and Patrons. Not a Member yet? Ticket costs for this edition may be applied to the purchase of a MAD Membership. Please contact members@madmuseum.org to become a part of the MAD family today.
Ticket purchasers will receive an email confirmation. Please follow the link under "Important Information" to complete your registration with Zoom.
About the artist
Deborah Czeresko is a New York City-based artist and designer, best known for her work with glass. Her work references food, art history, gender, and her experiences as a queer artist, and her current practice includes hot glass sculpting and performance. She first started working with glass at the New York Experimental Glass Workshop (now UrbanGlass) with scholar and glassmaker William Gudenrath. She received her MFA from Tulane University in New Orleans in 1992. The winner of the first season of Netflix's Blown Away, her work was included in New Glass Now, Corning Museum of Glass' juried survey exhibition of the state of contemporary glass.
Czeresko has been an instructor and visiting artist at many universities and schools throughout the United States and Europe, most recently at Tyler School of Arts in Philadelphia, College of Creative Studies in Detroit and LUCA School of Arts in Ghent, Belgium. She is a master fabricator, who has worked with and made work for individual artists such as Eric Fischl, Robert Gober, Kiki Smith and Lorna Simpson, as well as prestigious architects and interior designers such as Jeffrey Beer Intl., FORM Architecture, Selldorf Architects, Thad Hayes Inc., and The Wiseman Group. Her work is in the collection of the Corning Museum of Glass and the Toledo Museum of Art.
Please review our health and safety protocols before you arrive. MAD strongly recommends all visitors six months and older are vaccinated against Covid-19 and visitors ages two and up wear face coverings, even if vaccinated. Thank you for your cooperation.