George A. Romero's Dawn of the Dead (Zombi)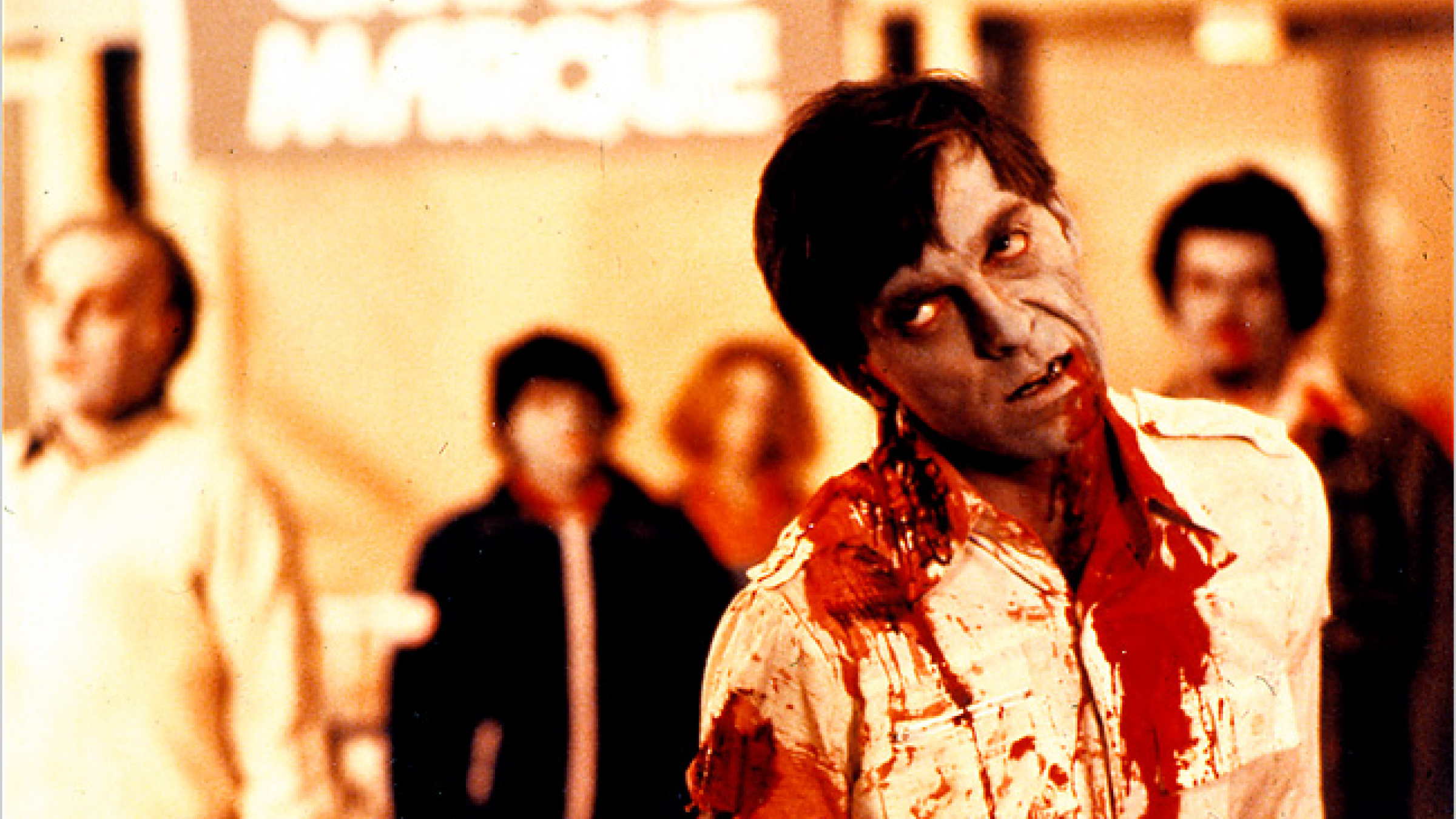 1979, Dir. George A. Romero
with David Emge, Ken Foree, Scott H. Reiniger, and Gaylen Ross

Second in his landmark Living Dead trilogy, George A. Romero's Dawn of the Dead not only solidified the zombie genre as a fertile avenue for social criticism, it also spawned the Zombi trilogy which would come to define the Italian Zombie Film Movement. Taking refuge from a growing global pandemic that is causing the dead to walk again, a group of strangers converge upon a mall. After reveling in the newfound freedom of limitless shopping, the group slowly begins to grapple with a collapsing society and the growing hordes of the undead just outside their sliding glass doors.
Showcasing the talents of the special FX icon Tom Savini, who joined the project after returning from duty as a combat photographer in the Vietnam War, George A. Romeros's Dawn of the Dead presented Savini's exquisite talent for breakthrough horror FX. Mixing complex themes of social critique of capitalism and consumerism with innovative horror and gore, the film became the definitive blueprint for the modern zombie genre.
Originally produced by Richard P. Rubinstein, George A. Romero's Dawn of the Dead was released in Italy as Zombi under the supervision of Dario Argento, where the film was altered with a cut and soundtrack by Goblin. Romero's masterpiece is presented here uncut and as the director intended.
How Not to Die: A Zombie Combat Club Survival Primer
Join Roger Ma and the Zombie Combat Club for a pre-film demonstration of essential survival skills for life among the living dead.
* Discount taken at door.
$10/$7 for students or with zombie make-up*