Film | Faster Pussycat! Kill! Kill!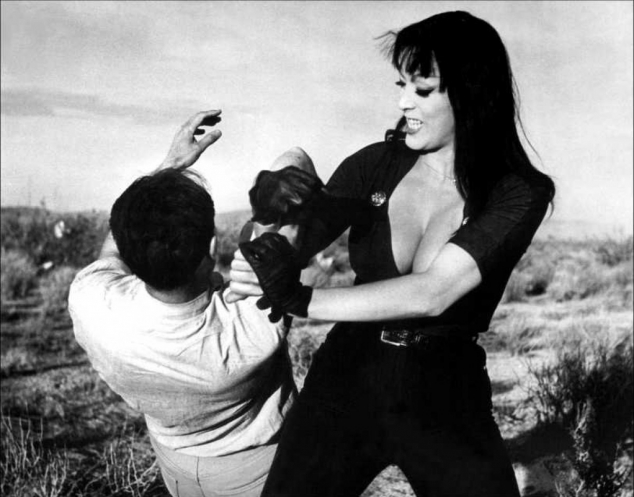 Program Details
Sunday, September 11, 2011 - 9:00 pm
$10 general / $7 members and students
The Theater at MAD
Sunday, September 11, 2011 - 9:00 pm
Program Description
1965, Dir. Russ Meyer
with Tura Satana, Haji and Lori Williams
83 min, 35mm
A 1960s exploitation film by director Russ Meyer, this campy cult favorite follows three tough gogo dancersAmber (Lori Williams), Janine (Haji), and Varla (Tura Satana)on a thrill-seeking rampage through the desert that runs the gamut from seduction and kidnapping to thieving and murder. The tough 60s look of the three central characters has inspired everyone from renowned fashion designers and beauty companies to magazine editors, and has served as endless creative fodder for photo shoots and fashion-advertising campaigns.
Programs