Film | The Doom Generation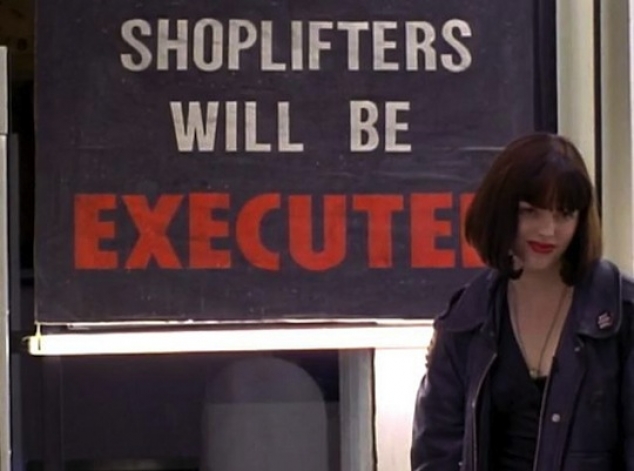 The Doom Generation, image courtesy Lions Gate
click image to enlarge
The Doom Generation, image courtesy Lions Gate

click image to enlarge

The Doom Generation, image courtesy Lions Gate

click image to enlarge

The Doom Generation, image courtesy Lions Gate

click image to enlarge
Program Details
Thursday, September 26, 2013 - 7:00 pm
$10 general / $5 members and students
The Theater at MAD
Thursday, September 26, 2013 - 7:00 pm
Program Description
Dir. Gregg Araki
Starring James Duval, Rose McGowan, and Johnathon Schaech
83 minutes.
A road-trip film like no other, and the second in Gregg Araki's Teenage Apocalypse trilogy, The Doom Generation (1995) established Rose McGowan as a rising star in her role as Amy Blue, a potty-mouthed, Goth-slut diva. Wallowing in a boring relationship with her high-school sweetheart Jordan White (James Duval), Amy is swept up by the alluring drifter Xavier Red (Johnathon Schaech) as he escapes from danger by falling into her car.
The ménage à trois embarks on a crime spree across America and develops intimacy as they encounter a bizarre cast of characters played by Parker Posey, Maragret Cho, Perry Farrell, and the Canadian electronic music group Skinny Puppy, all of whom swear they know Amy. While their trip grows darker, everything they purchase equals the price $6.66, and the three discover the shadows of the American dream.