Digital Drop-in: Rematerializing Climate Data
Tue, Apr 27 / 7–7:45 pm ET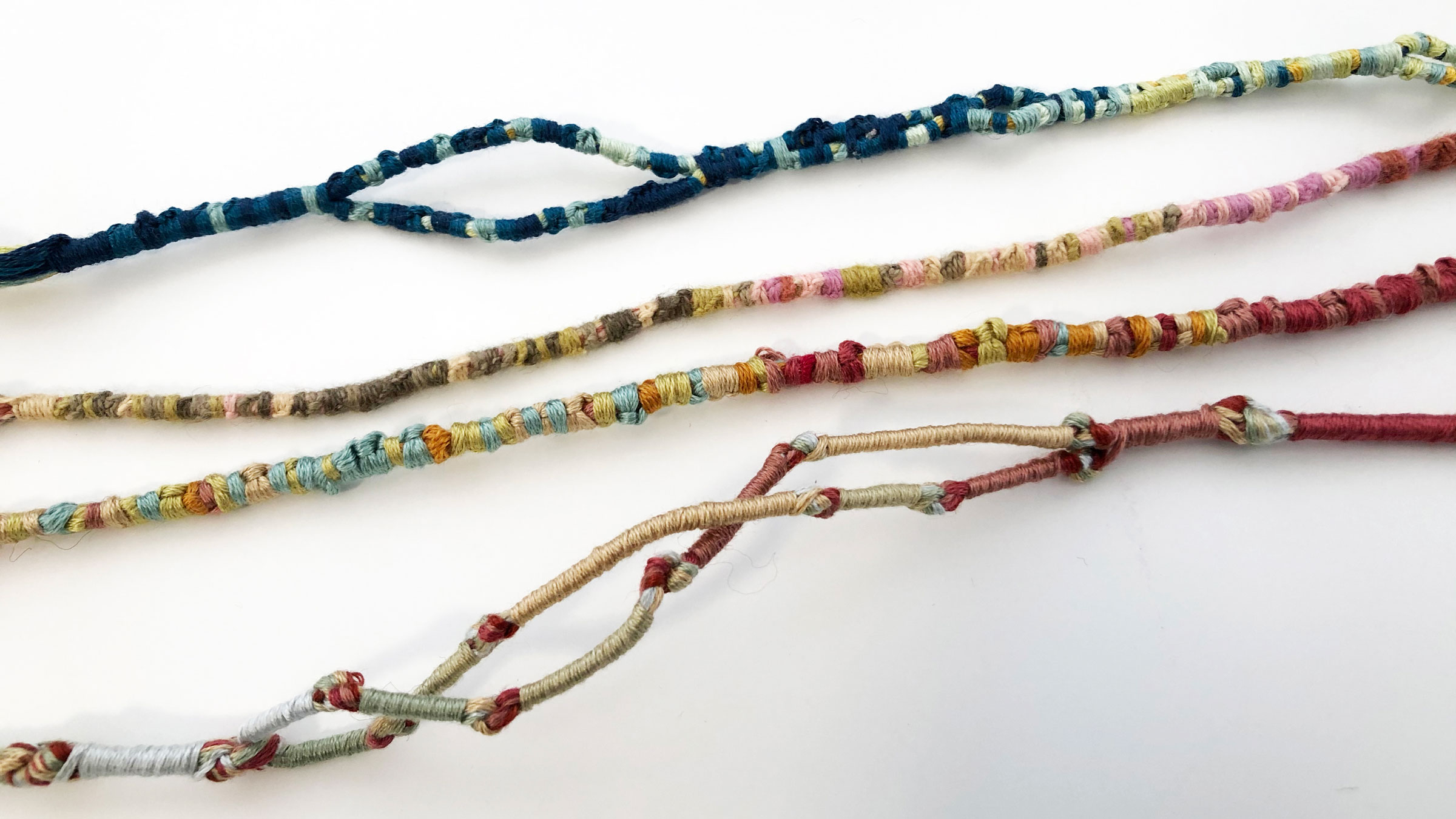 Sign on for a live, artist-led tutorial on experimenting with craft and design processes. During this workshop, MAD Artist Studios resident Tali Weinberg will guide participants through the process of transforming climate change data into a color-coded, knotted cord that can be worn or hung on a wall. Each participant will create their own unique knotted artwork out of ocean temperature data while reflecting on personal and collective experiences of climate crises.
MAD's Digital Drop-ins are for participants of all ages, backgrounds, and skill levels. Following the demonstration, participants will have time to independently work on their project and share with "neighbors" in the virtual class.
All Digital Drop-ins are 45 minutes. Registrants will receive an email 24 hours in advance of the program with instructions for accessing the workshop on Zoom.
SUGGESTED MATERIALS
Yarn:

7 colors
Approximately 2 yards of each color
DMC cotton embroidery floss is a relatively affordable way to purchase small amounts of many colors and is available at most craft and fabric stores and online retailers.
If you already have yarn you would like to use, make sure all colors are similar in weight and use a smooth fiber. Avoid wool and highly textured or slubby yarns.
We will use the colors to code temperature data for the ocean. You might want to select a set of colors that move from dark to light or warm to cool, but any variety is ok – choose what you like!
Scissors
Masking tape or painters tape
A cleared workspace (section of a desk, table, or sturdy surface) to tape your project down while working
Pen or pencil
A printout of the single-page data sheet that will be emailed to participants before the program
ABOUT THE ARTIST
Tali Weinberg draws on a history of weaving as a subversive language for women and marginalized groups to create a feminist, material archive in response to the worsening climate crisis. Through sculpture, drawing, and textiles, Weinberg traces relationships among climate change, water, extractive industry, illness, and displacement; between personal and communal loss; and between corporeal and ecological bodies. During her residency, Weinberg will twine, coil, and weave experimental baskets out of medical tubing, sutures, thread, and climate data, using petroleum-derived material to grapple with the intersections of illness and climate crisis. Weinberg's work has been featured in the New York Times, Surface Design Journal, the Tulsa Voice, and Ecotone. Recent exhibitions include the University of Colorado Art Museum, 21 C Museum, Berkeley Art Museum, and the Center for Craft. Weinberg has taught at California College of the Arts, University of Tulsa, and Penland School of Craft.