Digital Drop-in: Puppet Making
Sat, May 30 / 10–10:45 am ET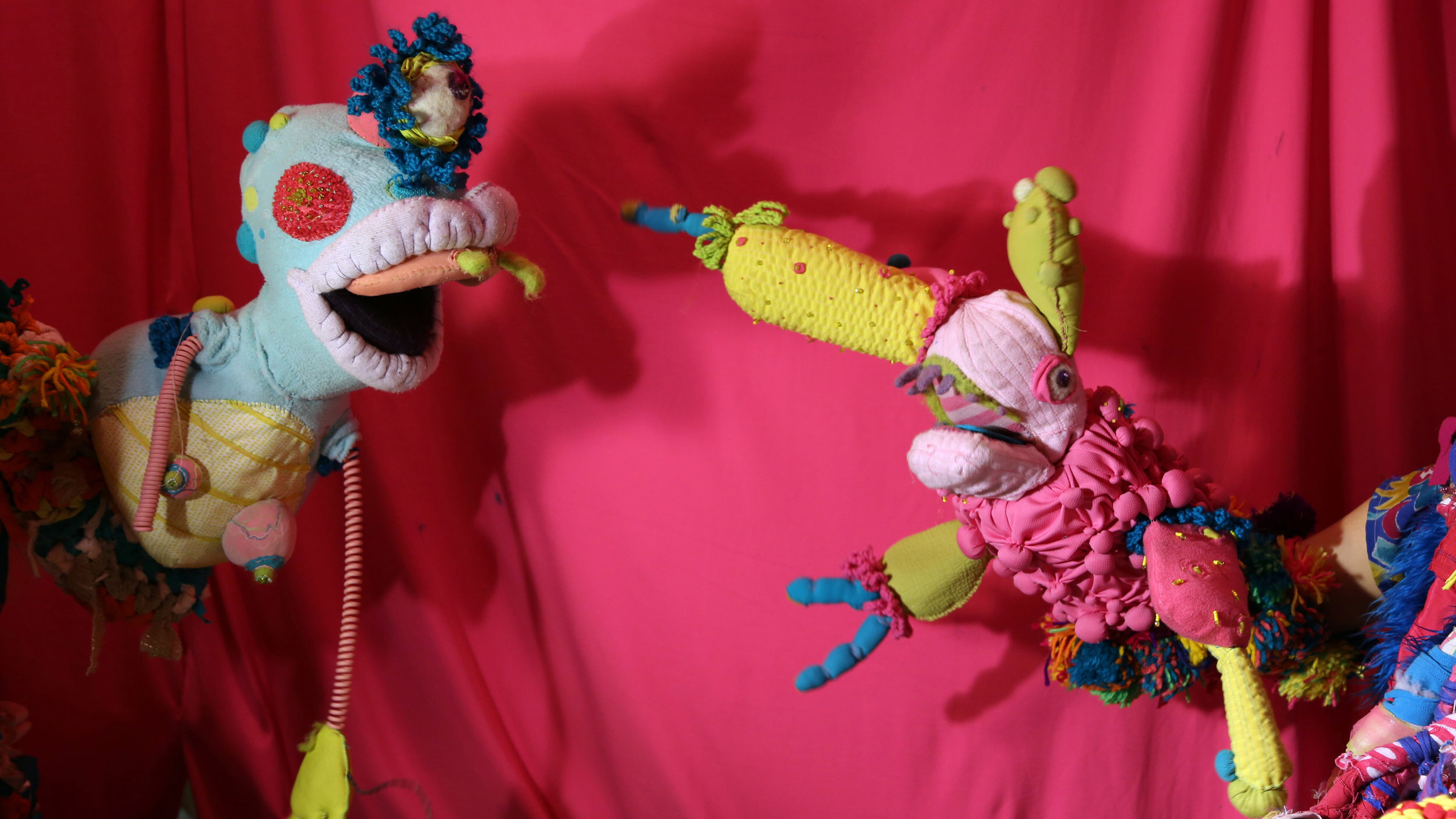 Sign on for a live artist-led tutorial on experimenting with craft and design processes upcycling materials found at home. During this fun and informal workshop, MAD Artist Studios alum Lexy Ho-Tai will guide participants in the introductory puppet mechanic of constructing a mouth that moves.
MAD's Digital Drop-ins are for participants of all ages, backgrounds, and skill levels. Following the demonstration, participants will have time to independently work on their project and share with "neighbors" in the virtual class.
All Digital Drop-ins are 45 minutes. Registrants will receive an email 24 hours in advance of the program with instructions for accessing the workshop on Zoom.
Suggested Materials
Cardboard
Scissors or box-cutter
Fabric (Small amount; can use an old sock, old rag, etc)
Hot glue gun and glue sticks (Other adhesives will work too, such as tape or a stapler. Bring all the adhesives you have!)
ANY found or recycled material you may want to repurpose into your puppet: newspaper, tin foil, packaging, old clothes, broken jewelry, bottle caps, wire, beads, etc.
About the artist
Lexy Ho-Tai is an interdisciplinary artist working primarily with found and recycled materials using traditional craft techniques. As a teaching artist, she emphasizes collaboration, engagement, and participatory projects as integral to her practice. Interested in the intersection between art-making and social change, she explores themes of human connectivity and female empowerment as well as narratives of the inner child to produce work that is humorous, playful, and interactive. Ho-Tai earned a BFA in Fashion Design from Parsons School of Design and also studied textiles at Central Saint Martins, London.