Digital Drop-in: Introduction to Cyanotypes
Sat, Aug 8 / 10–10:45 am ET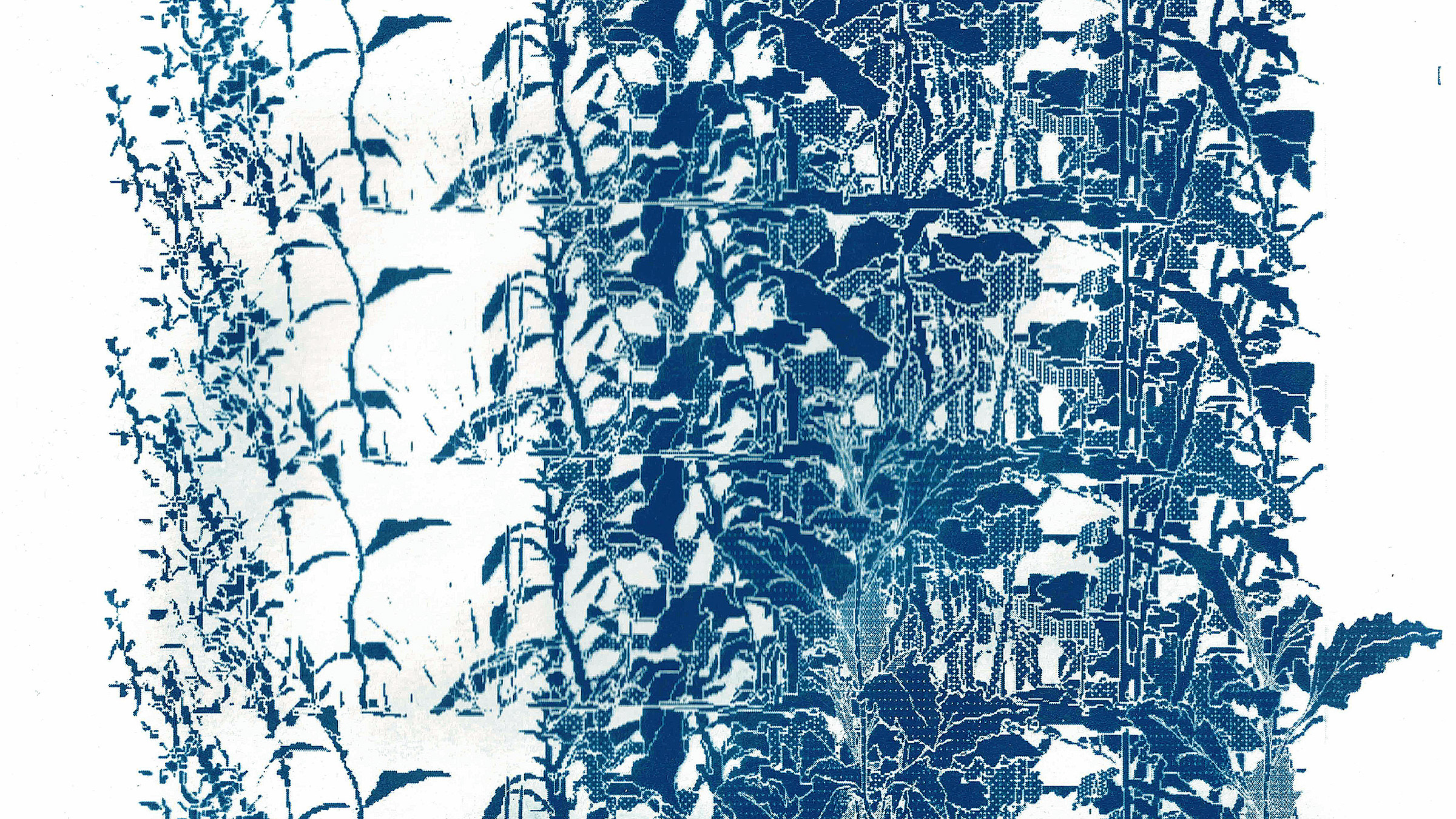 Sign on for a live artist-led tutorial on experimenting with craft and design processes. In this workshop, multidisciplinary artist Naomi Nakazato will introduce basic approaches to the alternative photographic process of cyanotype and its potential for experimentation and abstraction. Step-by-step instructions and guidance will allow students to familiarize themselves with the chemistry and produce their own vivid blue images through hand-painting, photogram, and digital photo negative processes. Before the workshop begins, consider the best location for access to direct sunlight, as well as a place for your paper/fabric to dry out of the sun.
MAD's Digital Drop-ins are for participants of all ages, backgrounds, and skill levels. Following the demonstration, participants will have time to independently work on their project and share with "neighbors" in the virtual class.
All Digital Drop-ins are 45 minutes. Registrants will receive an email 24 hours in advance of the program with instructions for accessing the workshop on Zoom.
If you are a Trustee, Patron, or Luminaries member, please contact Catherine Farrell at catherine.farrell@madmuseum.org to receive instructions for joining this program.
SUGGESTED MATERIALS
Frame: either two pieces of clear plexiglass (must be at least ⅛" in thickness), or a larger picture frame with glass, both large enough to accommodate your substrate. (between 9 x 12 and 12 x 18 inches)
Strathmore Bristol paper (300 series, smooth or plate finish), 8 x 10 or 9 x 12 inch sheets (can be cut down from a larger single sheet, sold at many art supply shops)
Foam brush, 3 or 4 inches
Measuring spoon, non-food use
Mixing cup or dish, non-food use
Photo negative**, printed on 8 ½ by 11-inch transparency sheets or acetate (digital photo negative option)
Jacquard Cyanotype Set (The Jacquard Cyanotype Set works best if prepped around 24 hours ahead of use. Simply fill each bottle to the top with regular tap water, shake, and set in a cool, dark location.)
Bulldog or binder clips (if using plexiglass)
Assorted objects (photogram option)
Various small brushes (hand-painting option)
Sink access or a tray for water
OPTIONAL MATERIALS
Painter's tape/ Frog tape / Nichiban tape
Muslin swatch (bleached or unbleached)
ABOUT THE ARTIST
Naomi Nakazato's work examines aspects of language, location, and technology in relation to nature and race. Her work approaches landscapes and composition of objects as a method of identifying spaces of potential and belonging in hybridity and compounded experiences.
Through drawing, printmaking, painting, and sculpture, her multidisciplinary practice processes natural and artificial materials though both analog and digital manifestations. It is within this conglomeration of materials and approaches that Nakazato's work can sit in an in-between state.